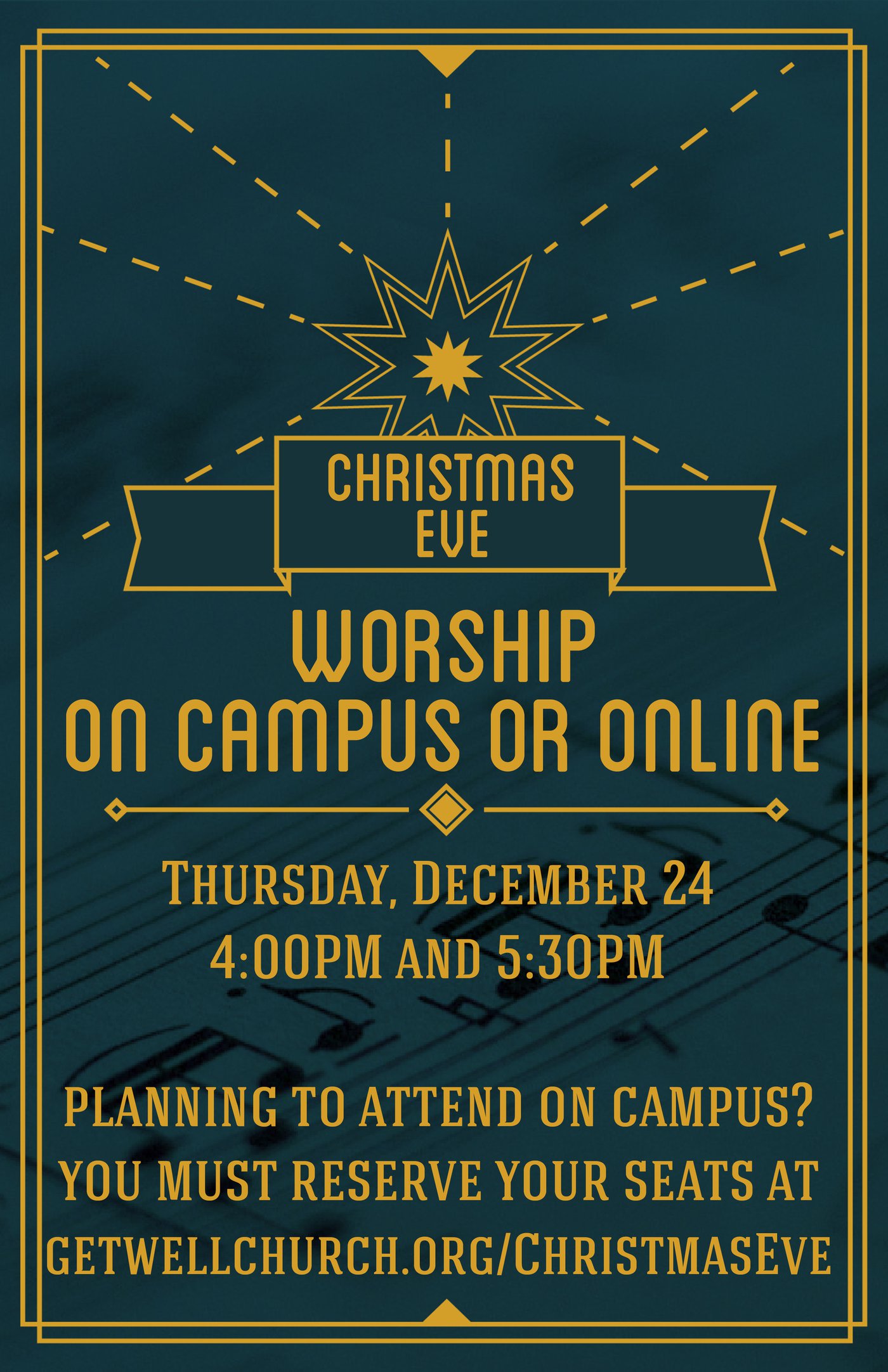 Please complete one of the two registration form options (available on this page on December 1) to let us know when you will join us for Christmas Eve - 4PM or 5:30PM.
Services will include communion (using individual communion element packages) and candlelight.
IMPORTANT: We need to know EACH PERSON that will attend with you, either in the worship center or in the nursery, including kids. Please put your name as Registrant 1, then "add another registrant" for any other adults and kids ages 4+.
NURSERY will be provided for ages birth - 3. Please note how many children you will take to the nursery at the bottom of the form.
TICKETING
You will receive an email with your tickets for the service. You can choose to print your tickets and bring them with you, or pull up your ticket QR codes when you arrive to be scanned at the door.
PRE-REGISTERED BUT CAN'T ATTEND? If you find that you are NOT going to be able to attend the service you sign up for, please let us know so we can make the seats available for other attendees. You can drop an email to website@getwellchurch.org to let us know.