We are excited to offer a variety of new 8-week targeted, topical classes, designed to EQUIP you with the tools you need in whatever season of life you may be walking through.
EQUIP Sundays classes meet at either 9:30 or 11AM (see individual class descriptions for times) and run August 8 - September 26 (3rd Quarter), followed by a short break before a new set of Sunday EQUIP classes begins (4th Quarter).
REGISTRATION IS CURRENTLY CLOSED FOR THIS ROUND OF EQUIP: SUNDAYS CLASSES.
EQUIP Wednesdays classes meet Wednesdays from 6-7:15PM following the 5PM meal, and run September 8 - October 27 for the fall semester, with a holiday break before a new set of classes for spring semester.
REGISTRATION IS REQUIRED!
Registration is required for ALL CLASSES and the 5PM Wednesday meal, as well as Wednesday activities for babies, kids and students, which are available only for families with adults attending an EQUIP class or serving on campus. Click on the buttons at the bottom of this page to register for classes. Registration for the Wednesday night meal is available within each Wednesday EQUIP class registration form. Once you register for the first Wednesday meal, we will include your headcount in our weekly meal estimate, whether you plan to join us for the meal each week or not. Meals are $5/plate (adult option and kid option), with a $15 max per family, and menus will be made available before each week so you can plan!
MEAL RESERVATION ONLY:
The Wednesday night meal will be served beginning at 5PM in the FLC. Meals are $5/plate with adult and kid options ($15 max per family).
Once you complete this form, we will anticipate that you will be here each week for the meal. We will not collect reservations for each week due to turnaround time for meal planning.
For information on each week's menu, please see the Crosswire on Tuesdays or contact the church office at 662.349.3680.
Please click the button below to register for meals only.
MENUS:
September:
8 - Murphy's Catfish, Cole slaw, French fries, hushpuppies, dessert (hot dogs & French fries)
15 - Hamburger steak w/gravy, mashed potatoes, green beans, rolls, dessert (chicken tenders & jello)
22 - King Ranch Chicken Casserole, tossed salad, rolls, dessert (pizza & fruit cups)
29 - Meatloaf, mashed potatoes, green beans, tossed salad, rolls, dessert (hot dogs & chips)
October:
6 - Pork Tenderloin, hashbrown casserole, green beans, tossed salad, rolls, dessert (chicken tenders & fries)
13 - Parmesan crusted chicken breasts, corn casserole, roasted asparagus, rolls, dessert (hot dogs & chips)
20 - Country Fried steak, green beans, macaroni & cheese, rolls, dessert (cheese pizza & jello)
27 - Spaghetti, tossed salad, Texas toast, dessert (hot dogs & chips)
LIFE Groups, which take place off campus, will continue year-round, and we will offer new LIFE Group signup opportunities at multiple times throughout the year. Interested in joining a LIFE Group? CLICK HERE to sign up.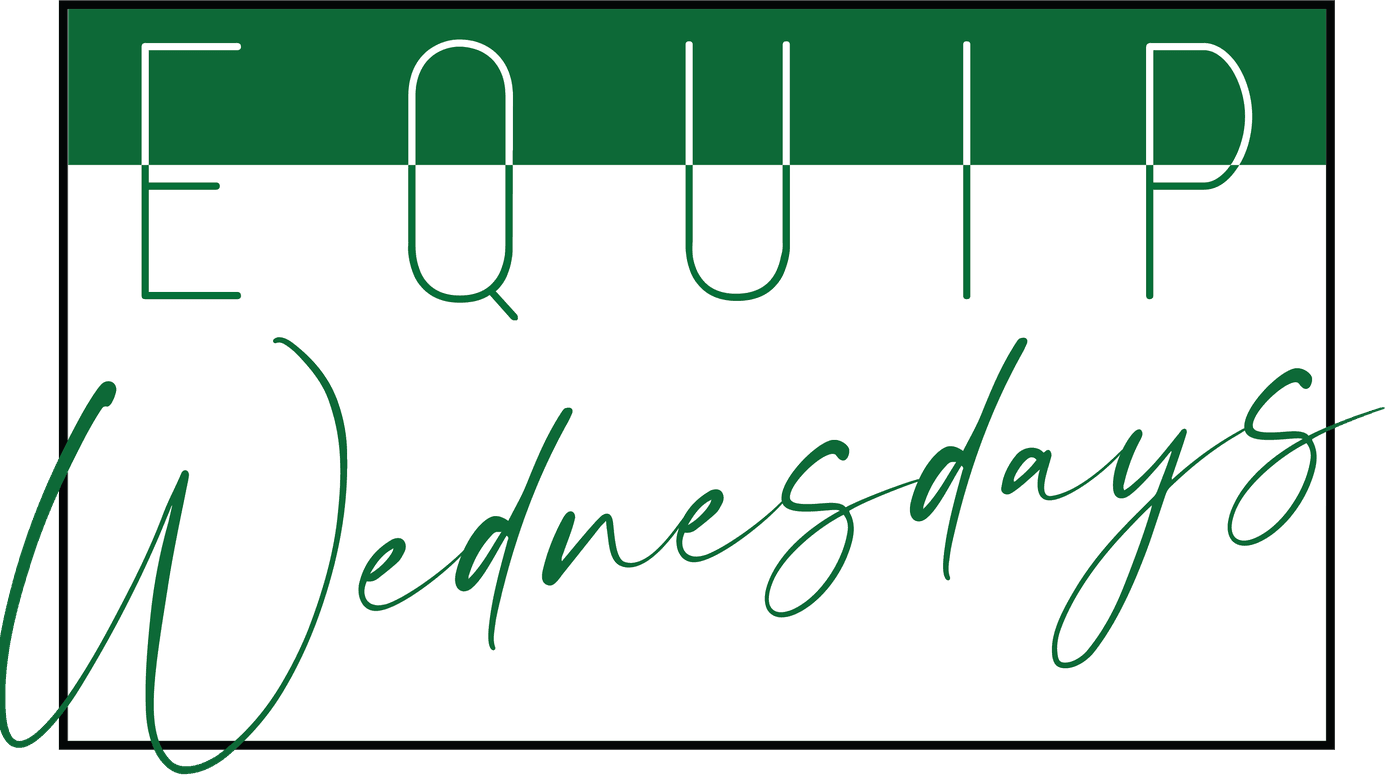 EQUIP: Wednesdays CLASSES
Financial Peace University (9 weeks)
Joey Scola (limited class size) - FLC 3208
If you are struggling with your finances in this uncertain time, Financial Peace University (FPU) is for you. FPU teaches what to do with everything God has entrusted to you and gives you the one thing the average American family is missing in their finances: a plan.
Marriage That Thrives
Jonathan Wallace (20 couples max) - FLC 3209
Marriage takes work to be successful, but the work can be enjoyable! When we allow God to work and rethink our approach to loving one another from God's point of view, we can have a marriage that does more than survive -it thrives.
What Is Heaven?
Austin Black - FLC 3106
Eternity is infinitely more than common ideas of sitting on clouds or in "church services" for all eternity. In this class, we will explore what Scripture says about what is to come, growing to understand what LIFE with the God of the universe will look like... not just in a general sense, but from a day-to-day perspective. We can grow to recognize the "echoes of eternity" all around us in this broken universe that will encourage us on the journey home.
Parenting Teens in a Post-Christian World
Greg Meek - FLC 3216
Depression, bullying, drug and alcohol abuse, obesity, identity and peer pressure all present challenges for teens in our
fast-paced, technologically savvy world. Christian parents struggle in this post-Christian world to keep teens engaged and moving forward in their faith journey. Join us as we explore these issues from a Biblical perspective and look for ways to walk with teens as they maneuver middle school, high school and early college years.
Jesus Rhythms: Practicing the Spiritual Disciplines
Hunter Upton - FLC 3204
Jesus' disciples became disciples as soon as their nets hit the ground to follow Him; however, they would spend the rest of their time with Jesus learning not only information about the Kingdom of God but the ways and practices of that Kingdom. When we read the New Testament, it becomes obvious that there are practices and patterns that shape the life of Jesus and his early followers. We'll discover how these rhythms help us connect the thinking part of our faith with the living-out part of our faith.
Exploring The Spiritual Gifts
Kim Ball/Spring Nunnelee - FLC 3201
Spiritual gifts are given to build up the body of Christ. These gifts allow us as believers to encourage, strengthen, instruct and comfort one another. God's desire is that we partner with Him in His purposes here on earth. Join us as we seek to uncover what gifts God has given each of us and what that means to the church and to those who are yet to know Jesus.
CLICK THE LINK BELOW TO REGISTER FOR A CLASS