We are excited to offer a variety of new 8-week targeted, topical classes, designed to EQUIP you with the tools you need in whatever season of life you may be walking through.
EQUIP Sundays classes meet at either 9:30 or 11AM (see individual class descriptions for times) and run August 8 - September 26 (3rd Quarter), followed by a short break before a new set of Sunday EQUIP classes begins (4th Quarter).
EQUIP Wednesdays classes meet Wednesdays from 6-7:15PM following the 5PM meal, and run September 8 - October 27 for the fall semester, with a holiday break before a new set of classes for spring semester.
REGISTRATION IS REQUIRED!
Registration is required for ALL CLASSES and the 5PM Wednesday meal, as well as Wednesday activities for babies, kids and students, which are available only for families with adults attending an EQUIP class or serving on campus. Click on the buttons at the bottom of this page to register for classes. Registration for the Wednesday night meal is available within each Wednesday EQUIP class registration form. Once you register for the first Wednesday meal, we will include your headcount in our weekly meal estimate, whether you plan to join us for the meal each week or not. Meals are $5/plate (adult option and kid option), with a $15 max per family, and menus will be made available before each week so you can plan!
LIFE Groups, which take place off campus, will continue year-round, and we will offer new LIFE Group signup opportunities at multiple times throughout the year. Interested in joining a LIFE Group? CLICK HERE to sign up.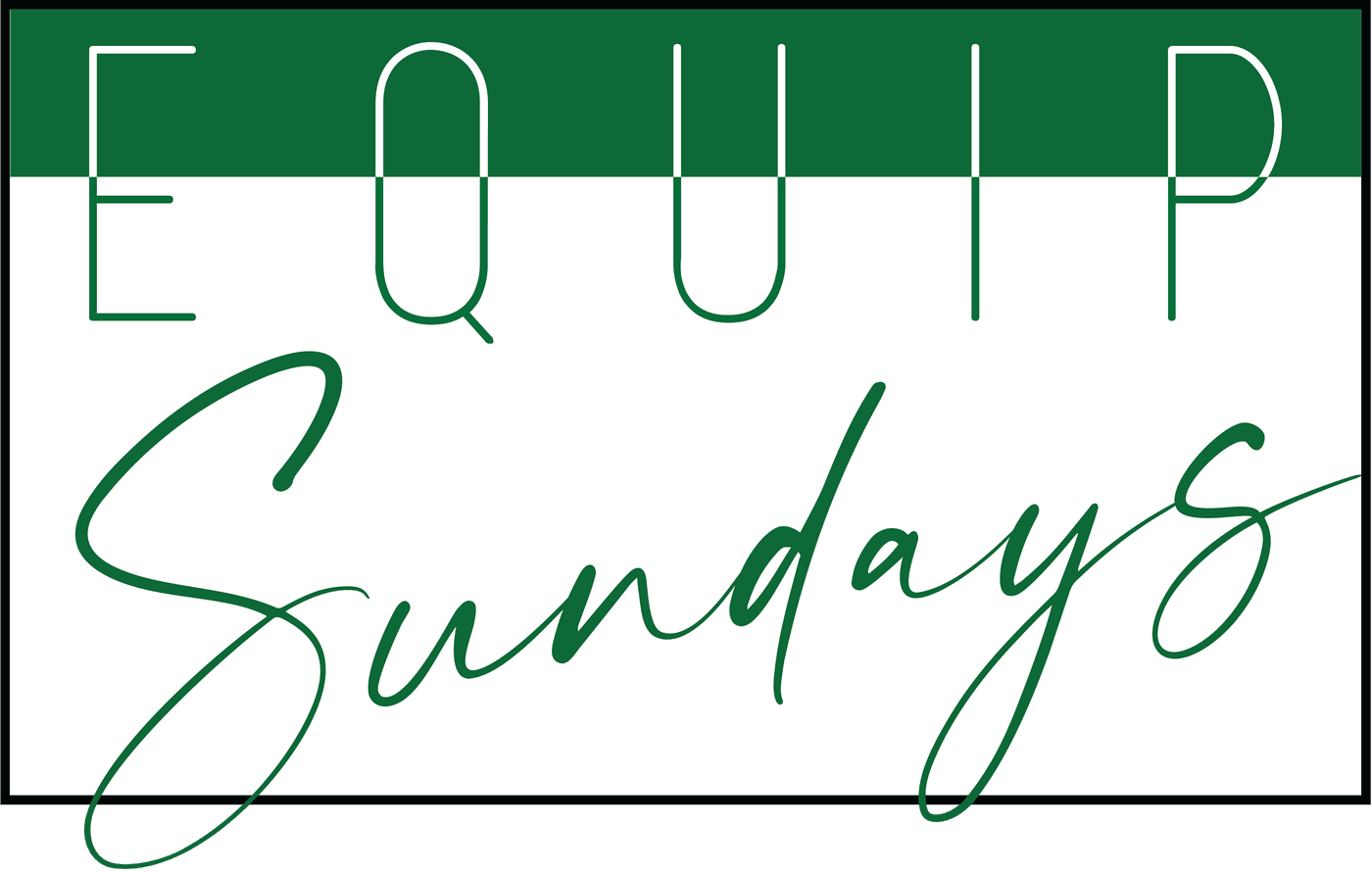 EQUIP: Sundays
9:30AM CLASSES:
Men's Bible Study
Marty Baw/Jeff Edwards - FLC 3105
Join the men of Getwell Church as we discover various heroes of the Bible in this Equip class. Each week we will take a deep dive into the life of a Biblical hero and see how God can use even broken people to carry out His plan in the world.
Women's Bible Study
Kim Ball/Carol Little/Robin Turner - FLC 3209
Don't Let The Enemy Have A Seat At Your Table: Our minds spin seemingly out of control with thoughts that are unproductive and potentially destructive and harmful. God has a better plan for you to free from the cycle of destructive thinking and recapture freedom for your thoughts and emotions.
Responding to Social Issues
Sarah Pounders - FLC 3106
How do we live in our culture without caving to our culture? Join us to discuss the intersection between scripture and
pop culture and how we can strike a balance between the two.
Clarifying The Bible
Deb West - FLC 3107
Do you long for clarity and confidence when it comes to the Bible, but its complexity often leaves you confused and uncertain? Walk through the basic framework and storyline of the Bible, and allow the Word to come alive with more clarity than ever before. Engage the Scriptures with confidence, and feel equipped to help others do the same.
Growing In Grace
Mark & Michelle Bordwell - FLC 3111
This EQUIP class will explore Phillip Yancy's study, "Vanishing Grace." We will look into the reasons why our culture is interested in spirituality but not in the hope Christ offers. We will investigate how our faith in Jesus can "disarm even the most cynical." We will seek to grow in the grace and love we have in Jesus while finding ways to share that with our neighbor.
11AM CLASSES:
Starting Point
Chris Johnston - FLC 3106
Are you new in your walk with Jesus? Have you walked away from the church and are now returning, or simply have questions on faith? Discuss your doubts, explore the trickiest topics of faith and turn your questions into conversations about God.
Dealing With Stress and Anxiety
Hunter & Elisabeth Maynard - Hub Main Room
Busy schedules, work demands, family priorities, deadlines and countless other stressors can leave us feeling anxious and
unsure how to cope. Join us as we identify these triggers and explore how to deal with them spiritually, mentally, emotionally, and physically.
Relational Evangelism
Spring Nunnelee/Ben Wright - FLC 3105
Evangelism is the command given to all Christ followers to proclaim the Gospel as the only means of salvation. This happens through sharing the story of how Christ saved you and living a life that points toward that salvation. This class is designed to prepare you to share about Jesus with those around you.
Young Married Bible Study
Rusty & Stephanie Risher - FLC 3107
Starting out in marriage is no easy task. We will explore two areas of marriage that can often be problematic in the early years. The first four weeks of class center on growing together in true happiness through biblical habits, and the second four weeks will focus on learning to create breathing room in our schedules, finances, and relationships.
FOR STUDENTS
Middle School Bible Study
Various Teachers - Hub Lobby
6-8th grade students will study the book of Philippians in this EQUIP Sunday morning class. We will discover the truths of the apostle Paul's letter to the church in Philippi and how they apply to our lives as we follow Jesus and love others. This class will meet during both worship hours, 9:30 and 11:00, to allow students and their families the opportunity to attend an EQUIP class and worship together on a Sunday morning.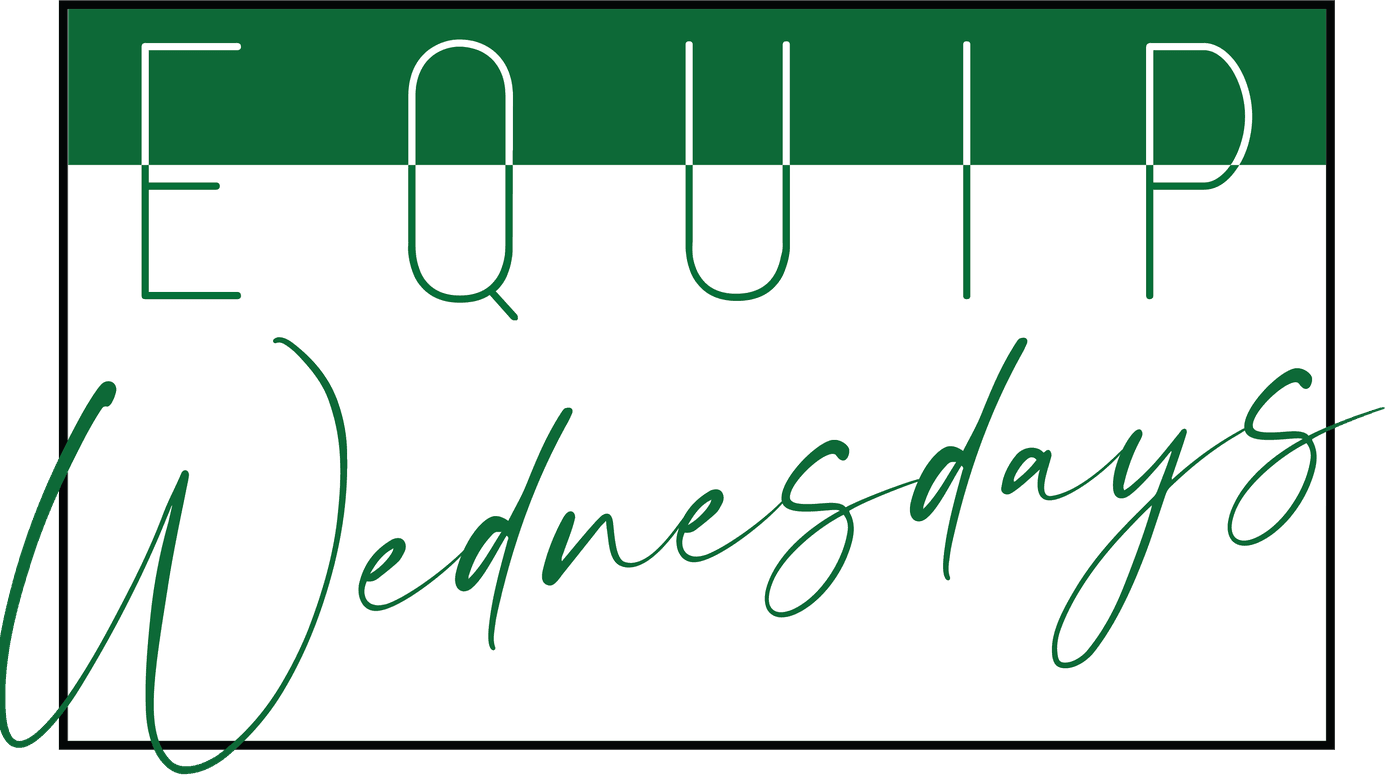 EQUIP: Wednesdays
Financial Peace University (9 weeks)
Joey Scola (limited class size) - FLC 3208
If you are struggling with your finances in this uncertain time, Financial Peace University (FPU) is for you. FPU teaches what to do with everything God has entrusted to you and gives you the one thing the average American family is missing in their finances: a plan.
Marriage That Thrives
Jonathan Wallace (20 couples max) - FLC 3209
Marriage takes work to be successful, but the work can be enjoyable! When we allow God to work and rethink our approach to loving one another from God's point of view, we can have a marriage that does more than survive -it thrives.
What Is Heaven?
Austin Black - FLC 3106
Eternity is infinitely more than common ideas of sitting on clouds or in "church services" for all eternity. In this class, we will explore what Scripture says about what is to come, growing to understand what LIFE with the God of the universe will look like... not just in a general sense, but from a day-to-day perspective. We can grow to recognize the "echoes of eternity" all around us in this broken universe that will encourage us on the journey home.
Parenting Teens in a Post-Christian World
Greg Meek - FLC 3216
Depression, bullying, drug and alcohol abuse, obesity, identity and peer pressure all present challenges for teens in our
fast-paced, technologically savvy world. Christian parents struggle in this post-Christian world to keep teens engaged and moving forward in their faith journey. Join us as we explore these issues from a Biblical perspective and look for ways to walk with teens as they maneuver middle school, high school and early college years.
Jesus Rhythms: Practicing the Spiritual Disciplines
Hunter Upton - FLC 3204
Jesus' disciples became disciples as soon as their nets hit the ground to follow Him; however, they would spend the rest of their time with Jesus learning not only information about the Kingdom of God but the ways and practices of that Kingdom. When we read the New Testament, it becomes obvious that there are practices and patterns that shape the life of Jesus and his early followers. We'll discover how these rhythms help us connect the thinking part of our faith with the living-out part of our faith.
The Legacy Journey
Don Pounds (limited class size) - FLC 3105
In this six week study, The Legacy Journey will take you deep into God's Word, revealing His perspective on wealth, your personal and family legacy, and how He wants to use you to further His Kingdom work around the world. Learn a biblical framework for living intentionally now so later you'll be able to leave a legacy that will secure your family's future and make a lasting impact on the world around you.
Exploring The Spiritual Gifts
Kim Ball/Spring Nunnelee - FLC 3201
Spiritual gifts are given to build up the body of Christ. These gifts allow us as believers to encourage, strengthen, instruct and comfort one another. God's desire is that we partner with Him in His purposes here on earth. Join us as we seek to uncover what gifts God has given each of us and what that means to the church and to those who are yet to know Jesus.
CLICK ONE OF THE LINKS BELOW TO REGISTER FOR A CLASS