CROSSWIRE e-NEWS
Crosswire is Getwell Church's weekly eNewsletter that keeps you informed.
Announcements
Updates from pastors and ministry staff
Opportunities to sign up for classes and events
Prayer Requests/Praises
Cilck the button below and sign up today to receive this weekly eNewsletter to your email inbox every Tuesday.
CROSSWIRE ARCHIVE
TEXT UPDATES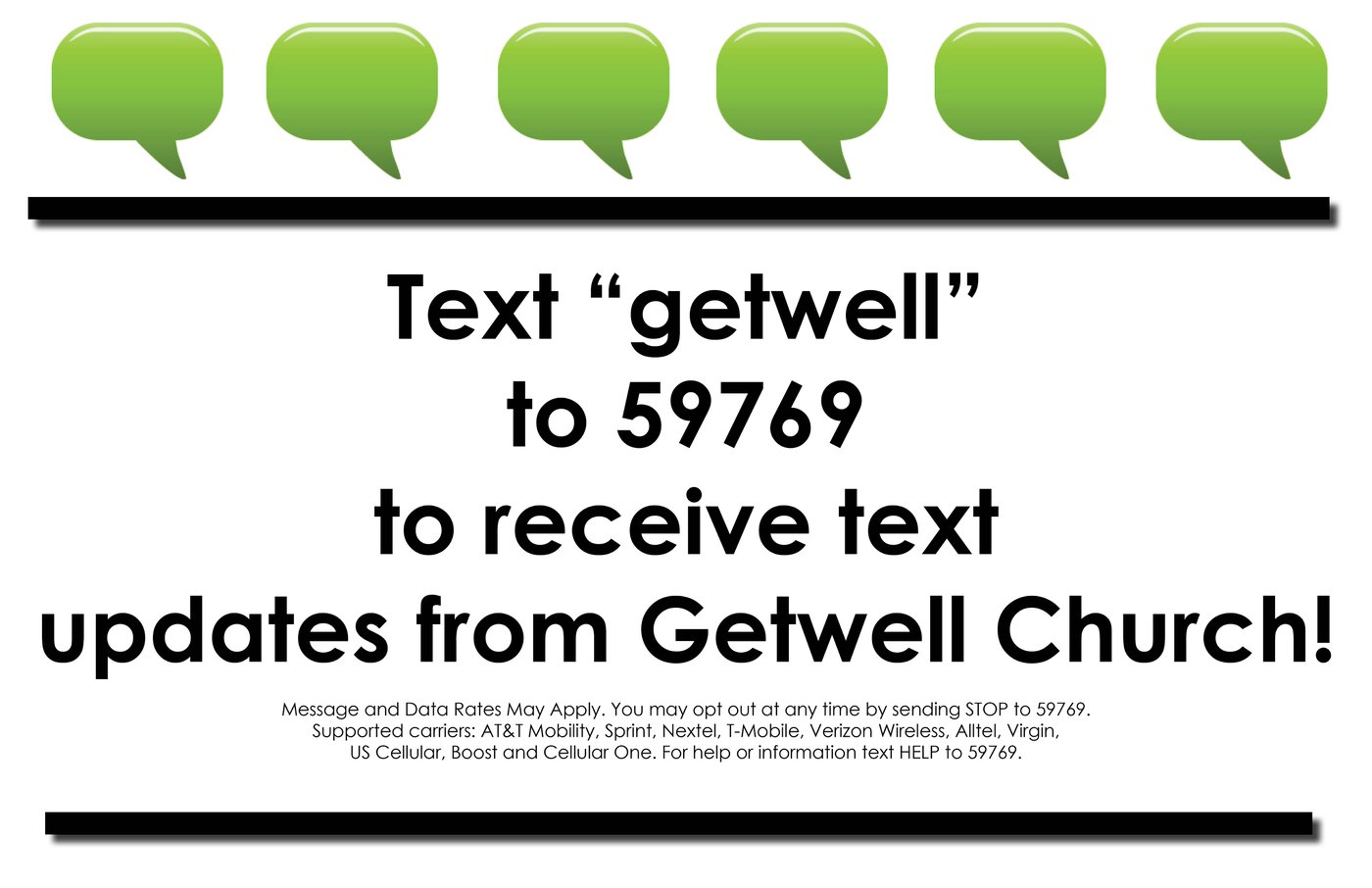 SOCIAL
Looking to keep up with Getwell on social media? Click on the buttons at the bottom of this page to find us on Facebook, Instagram, Twitter, Vimeo and YouTube.