STARTING POINT
What is Starting Point? Starting Point is a conversational environment where people can explore faith and experience community in a small group setting.
Who is Starting Point for? Starting Point was originally designed to attract those who are reconnecting with God after being away from church for a while, those who are not sure about God or the Bible and want a safe place to discuss spiritual issues, and those who have recently started a relationship with God. However, past participants in Starting Point have stated that just about anyone can learn something from this class no matter how long or short a time they have spent in church in their past. Click the button below to let us know you're interested in Starting Point!
NEXT STEP CLASS
What is Next Step? The Next Step Class is for any person who is interested in pursuing membership at Getwell Church. More than just a class, it is a process to help you take your next step of faith in following Jesus. Once you sign up for the class, we will help you connect with a Next Step Coach who will guide you in preparing for the class. Your coach will help you think about your own faith journey and answer questions that you may have about Getwell Church.
Your coach will join you in the Next Step Class, which will meet for approximately three hours on a Sunday. In the class we will discuss the history, beliefs, values, and ministries of Getwell Church with a special focus on your personal place of connection and serving in the church. You will certainly not be required to join Getwell or make any commitment following the Next Step Class, but the goal is to prepare you for that decision should you desire to do so. Click the button below to let us know you're interested in Next Step!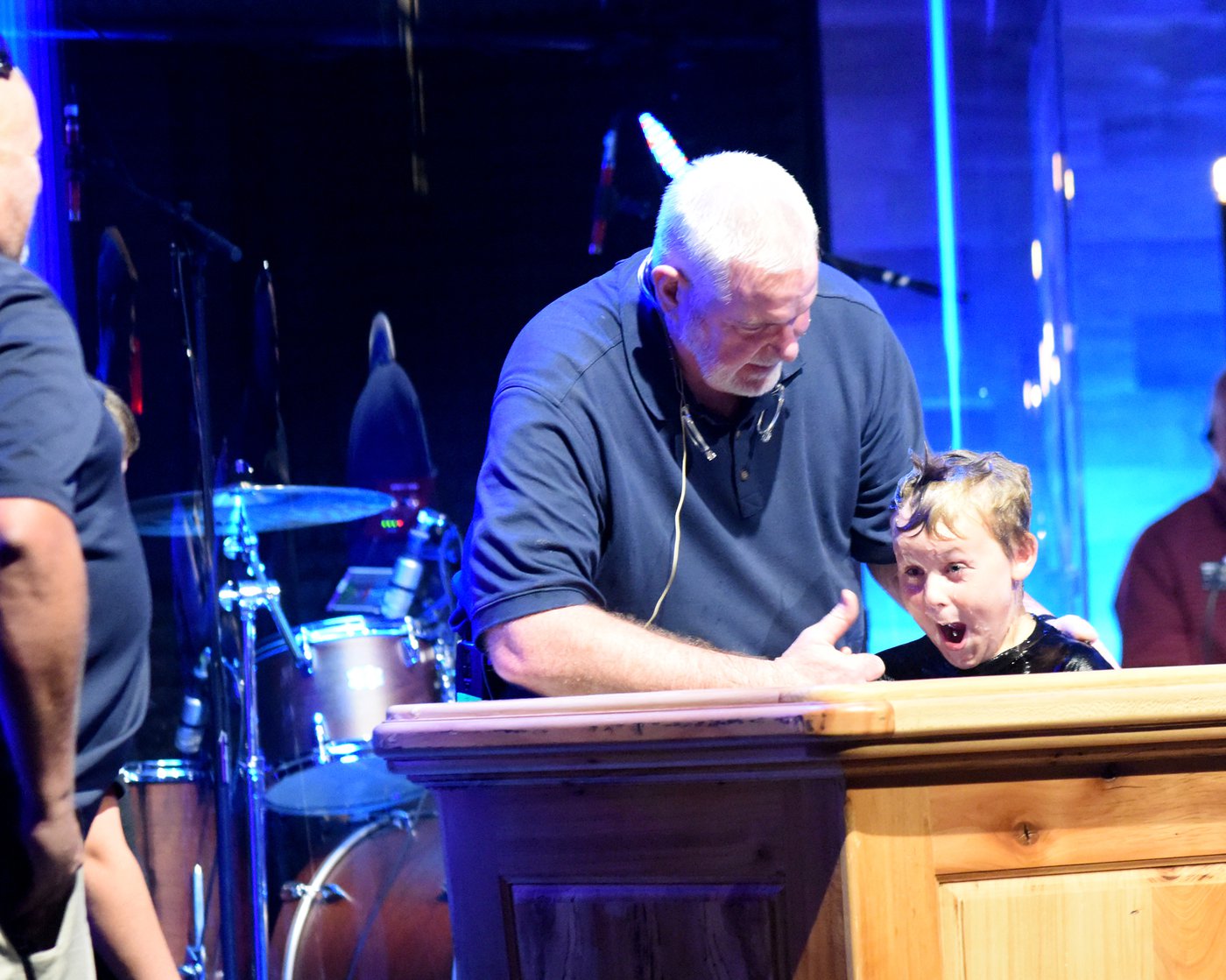 BAPTISM
Getwell hosts baptism services on the fifth Sunday - so if there are five Sundays in a month, we will hold baptisms during worship on the last Sunday. For more info on what Getwell believes about baptism, check out our "About Getwell" page. If you are interested in baptism, one of our pastors or ministry staff will meet with you to talk about your faith journey and the path to baptism. Click the button below to let us know you're interested in baptism.