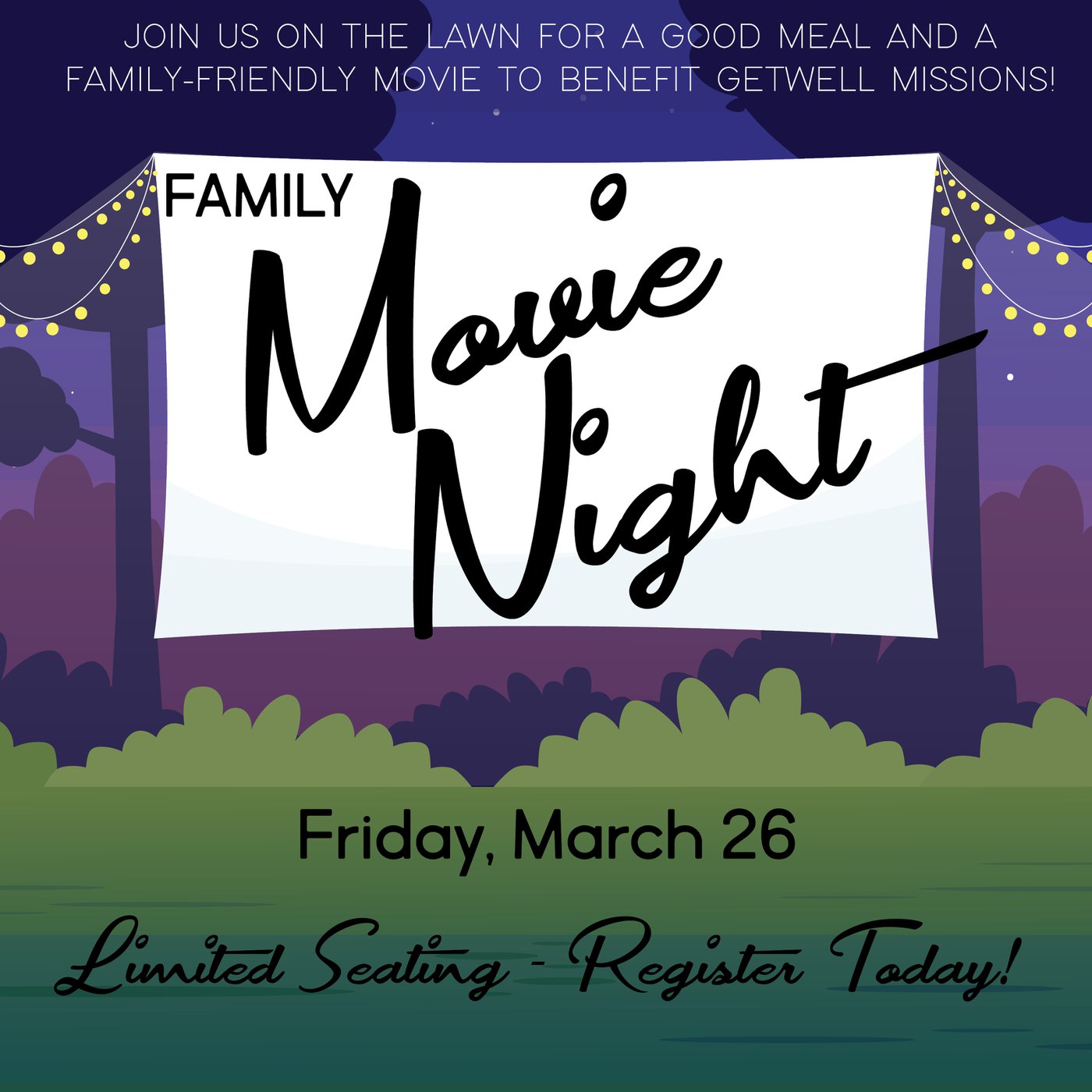 MOVIE NIGHT FOR MISSIONS IS BACK!
Join us or a fun night with the Getwell family that benefits Getwell Missions!
Friday, March 26
Meal served from 6-7PM, Movie begins at 7PM
Pick a spot on the lawn, enjoy a good meal and watch a fun, family-friendly movie. Bring your own lawn seating, snacks and drinks (no alcohol permitted). Popcorn, candy and drinks will also be available for purchase.
RESERVATIONS REQUIRED
Please complete the reservation form below and let us know how many adults and kids you will bring with you and how many meals you would like to order. You can pay online now or pay when you pick up your meal. Registration is limited in order to maintain social distancing.
Reservation deadline: March 19
MEAL OPTIONS:
HAMBURGER MEAL: $7
Hamburger w/ fixings, chips and cookie
HOT DOG MEAL: $3
Hot dog with fixings, chips and cookie