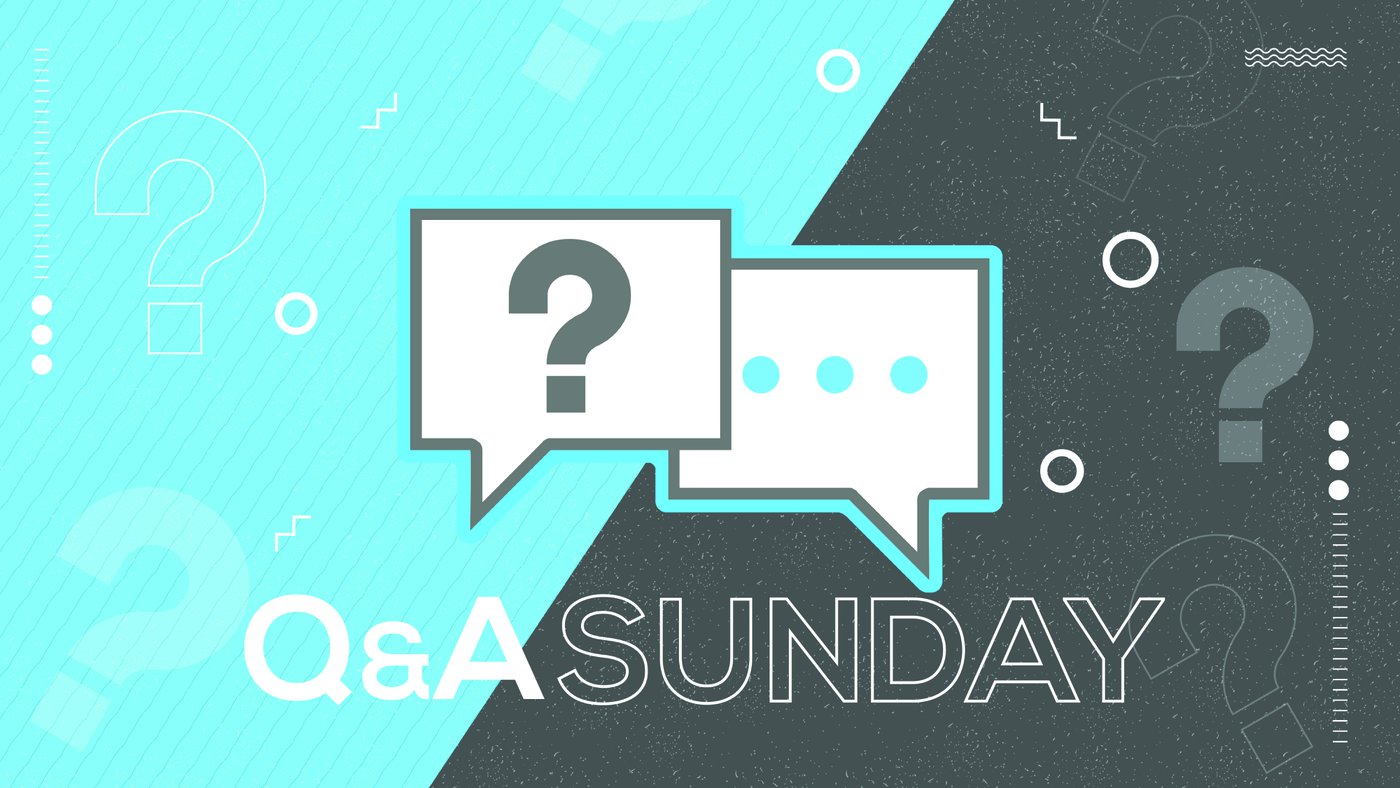 Have a question you've always wondered about Heaven, Hell or life after death? Submit your question to be considered for an answer during worship on Q&A Sunday on October 30! Complete the form below to submit your question. DEADLINE: OCTOBER 23
Note: Pastors will do their best to address as many questions as possible, but due to time constraints, all questions will not be answered during worship.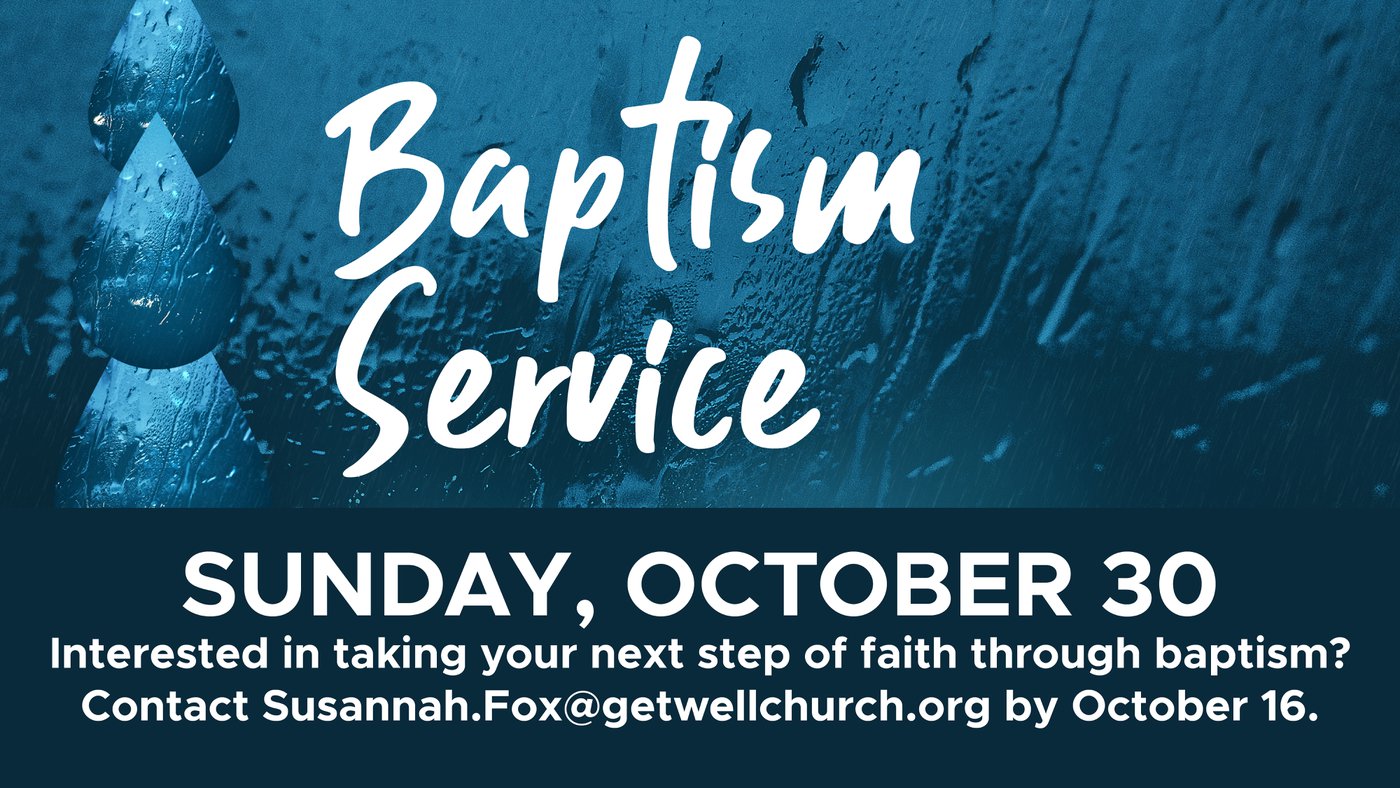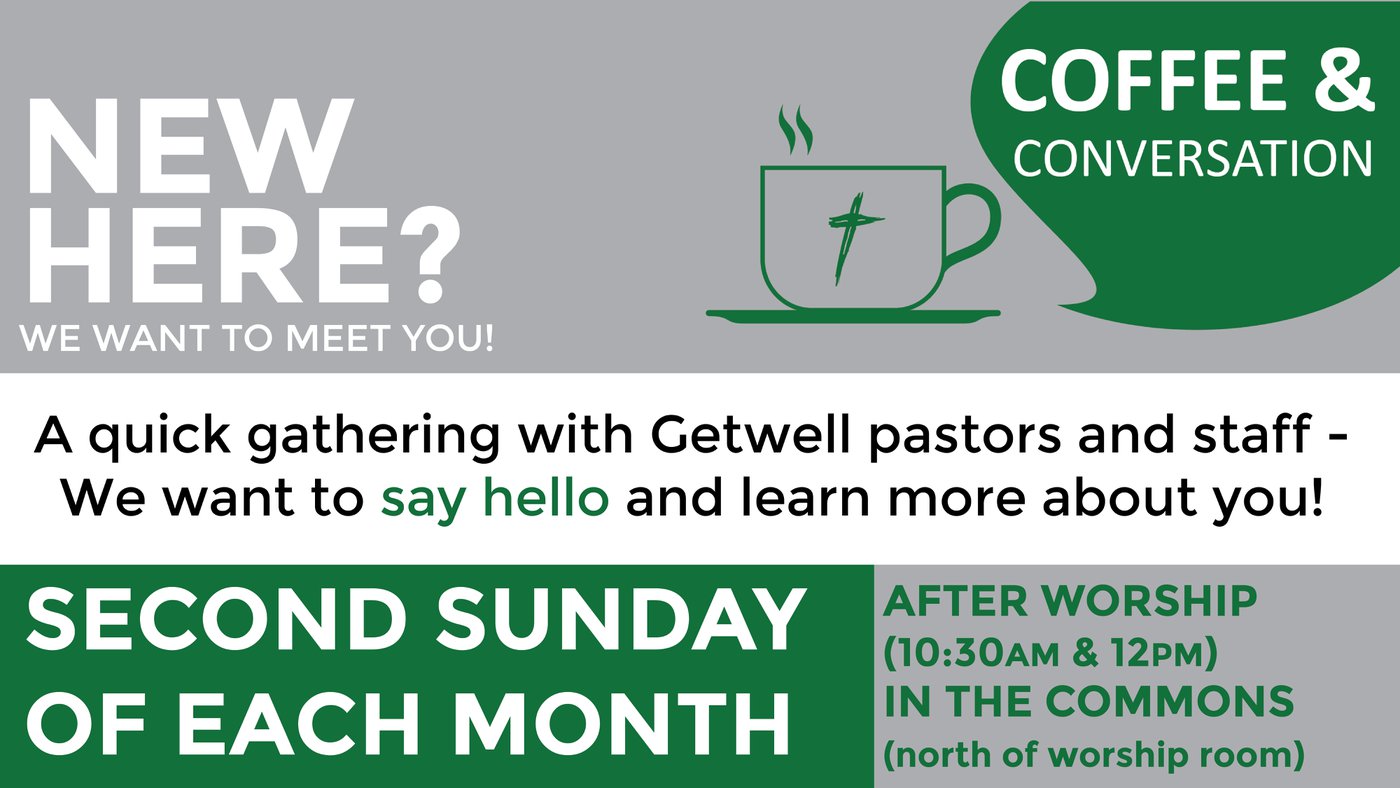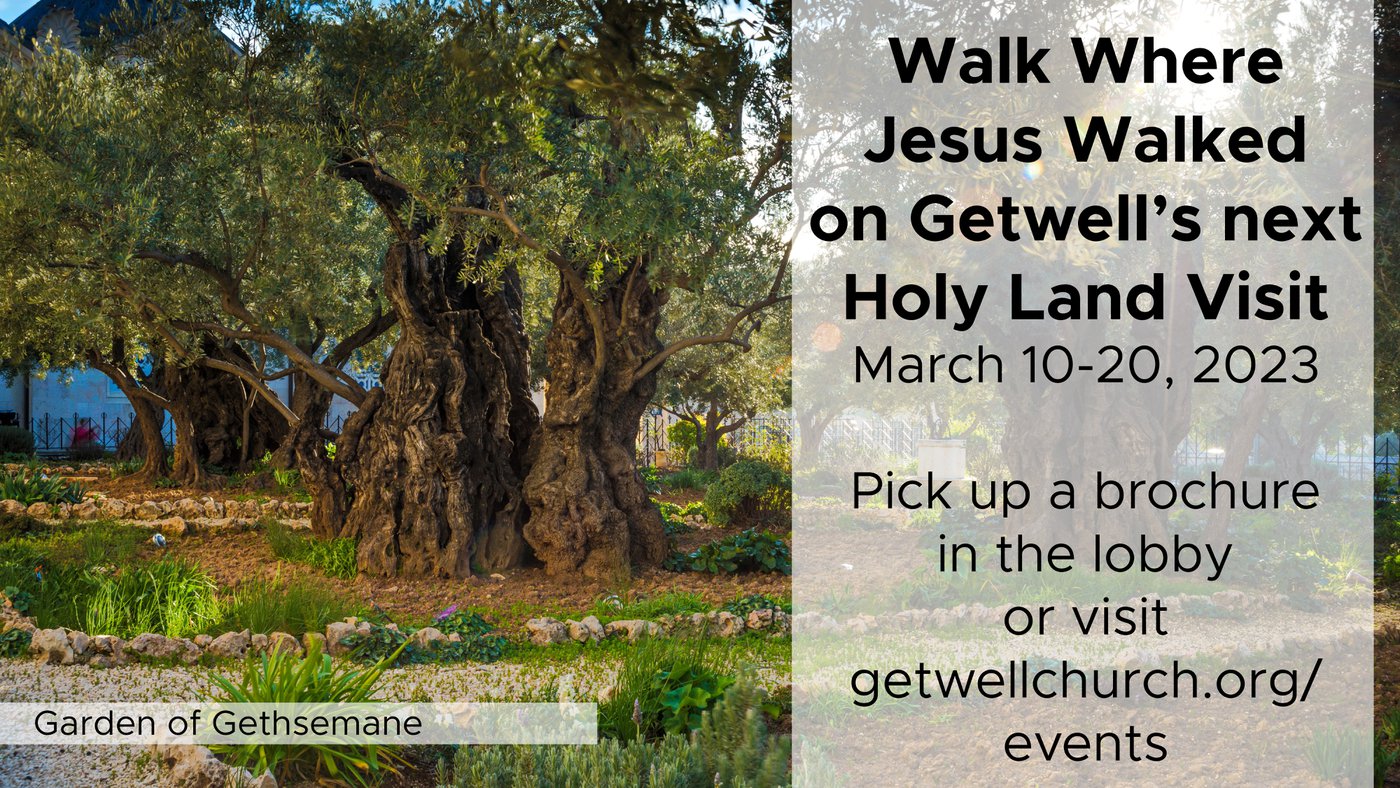 TRAVEL TO THE HOLY LAND WITH GETWELL IN 2023
Getwell is returning to the Holy Land in March 2023, and we would love to add you to our group!
This is truly the trip of a lifetime, and visiting Israel will bring the Bible alive in a way that can only be described as a "living pop-up book." We will depart Memphis on March 10 and return, having walked where Jesus walked, on March 20. Pastor Jonathan and Jessi are organizing the trip and have traveled with this organization many times. You can feel confident that we will be completely safe during our time there, and that you will experience life-changing sights and enlightening teaching.
Interested in seeing where we will be heading? Click the button below to view a PDF of the trip brochure.
Questions? Email Jessi.Wallace@getwellchurch.org.