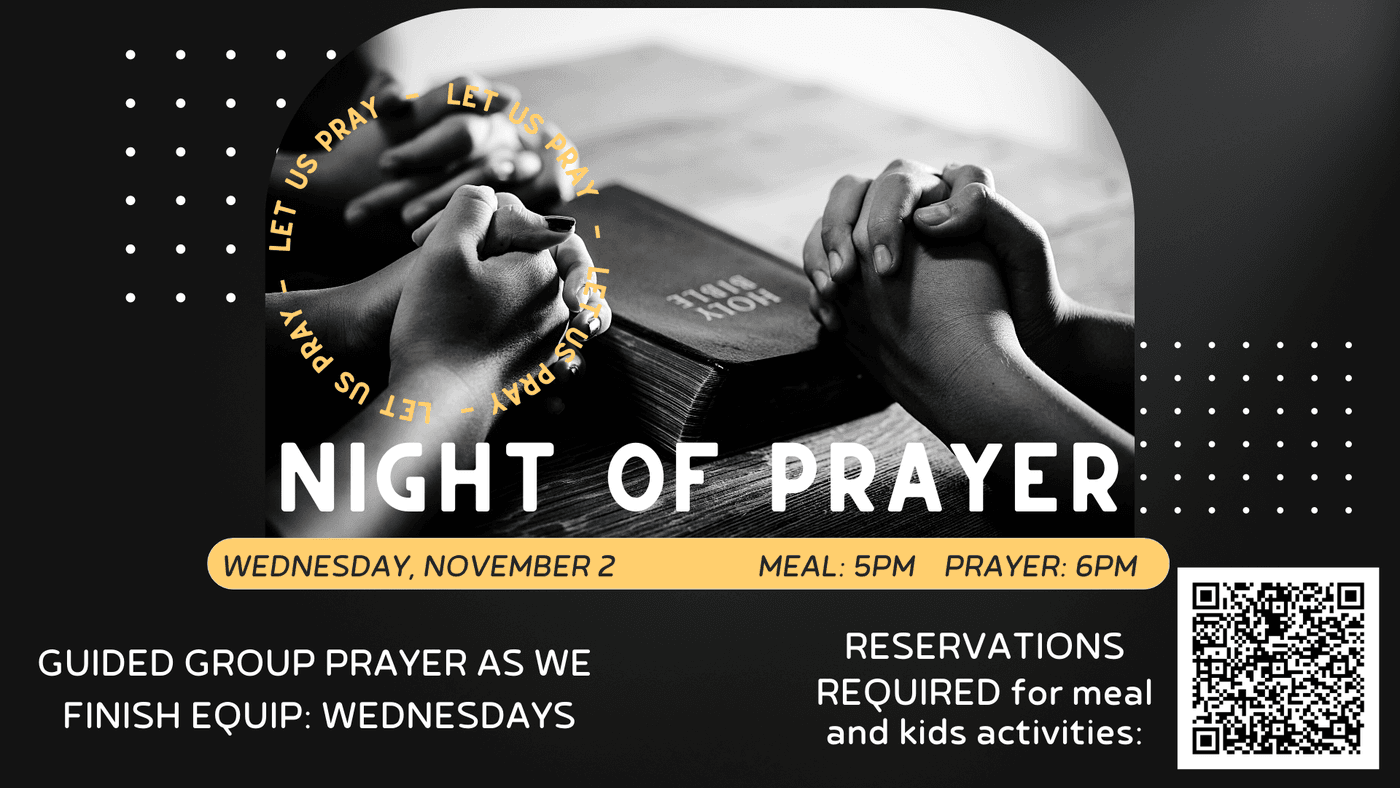 Join us on Wednesday, November 2 for a time of guided group prayer as we finish up the fall semester of EQUIP: Wednesdays classes! Registration is required for the meal and all activities so we can have an idea of how many to expect to attend. Please click below to register for this event.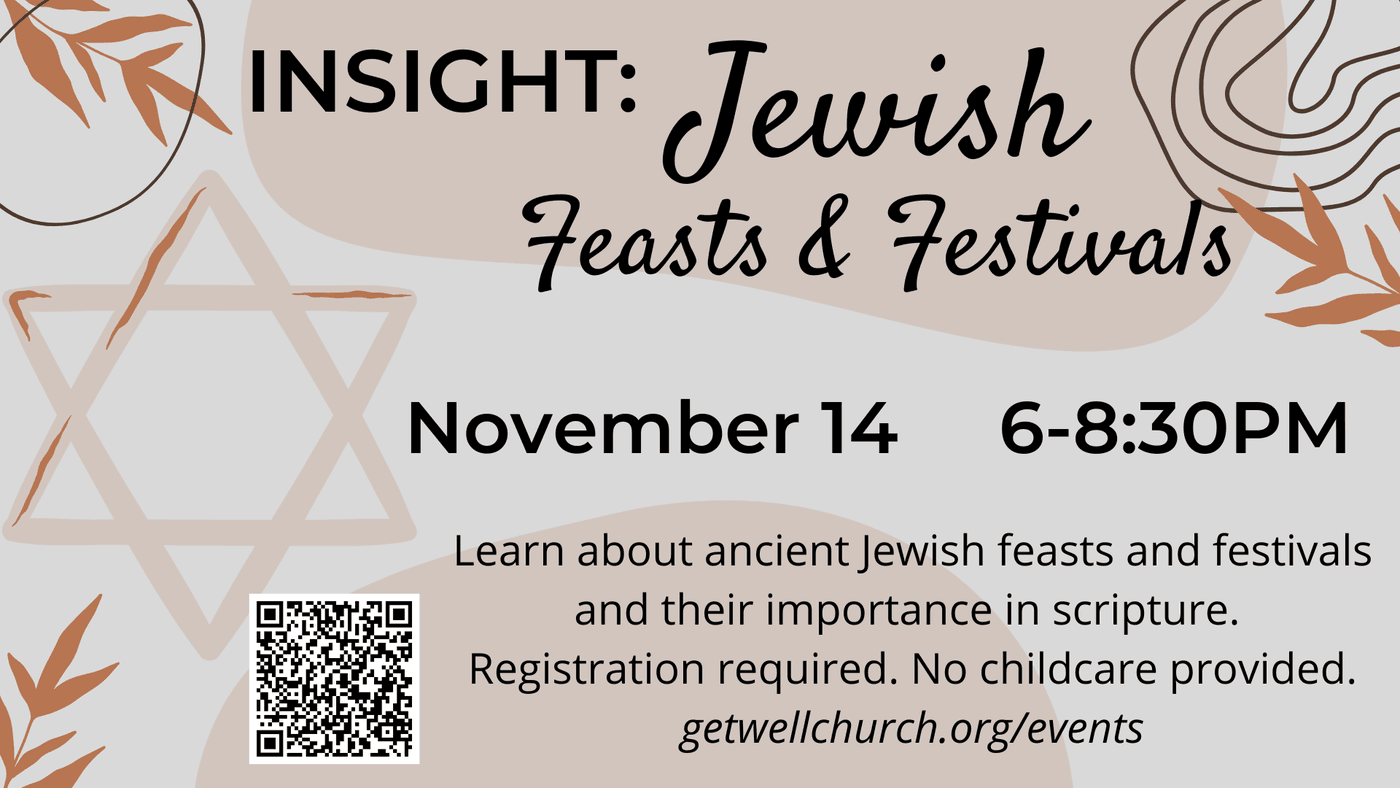 Have you ever read about the Festival of Booths or Festival of Trumpets and thought "I wonder what that's all about?" Here's your chance to unpack all the ancient Jewish feasts and festivals and learn more about them. Join us on November 14 for the next INSIGHT event, as Greg Meek teaches about Jewish Feasts and Festivals. Registration is required, and you can do that by clicking the button below.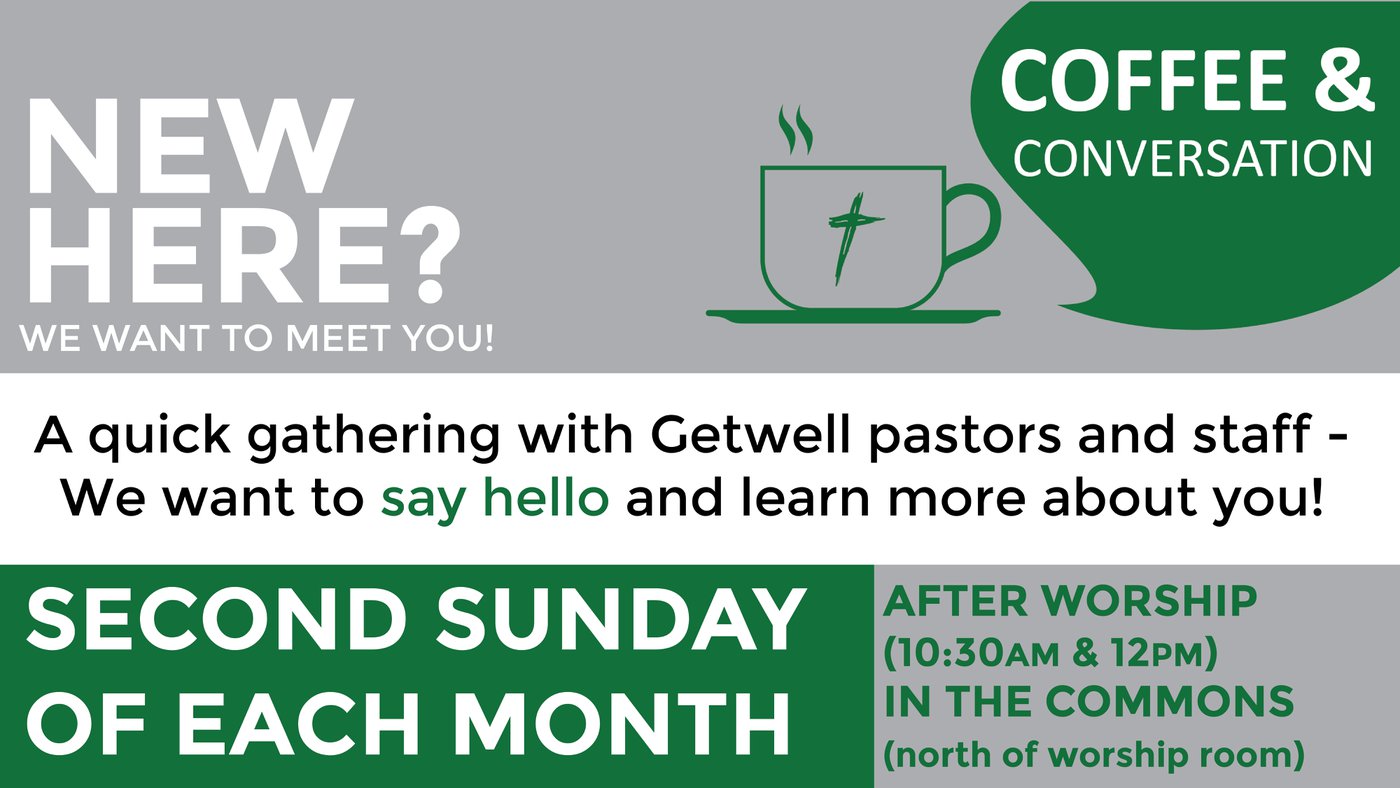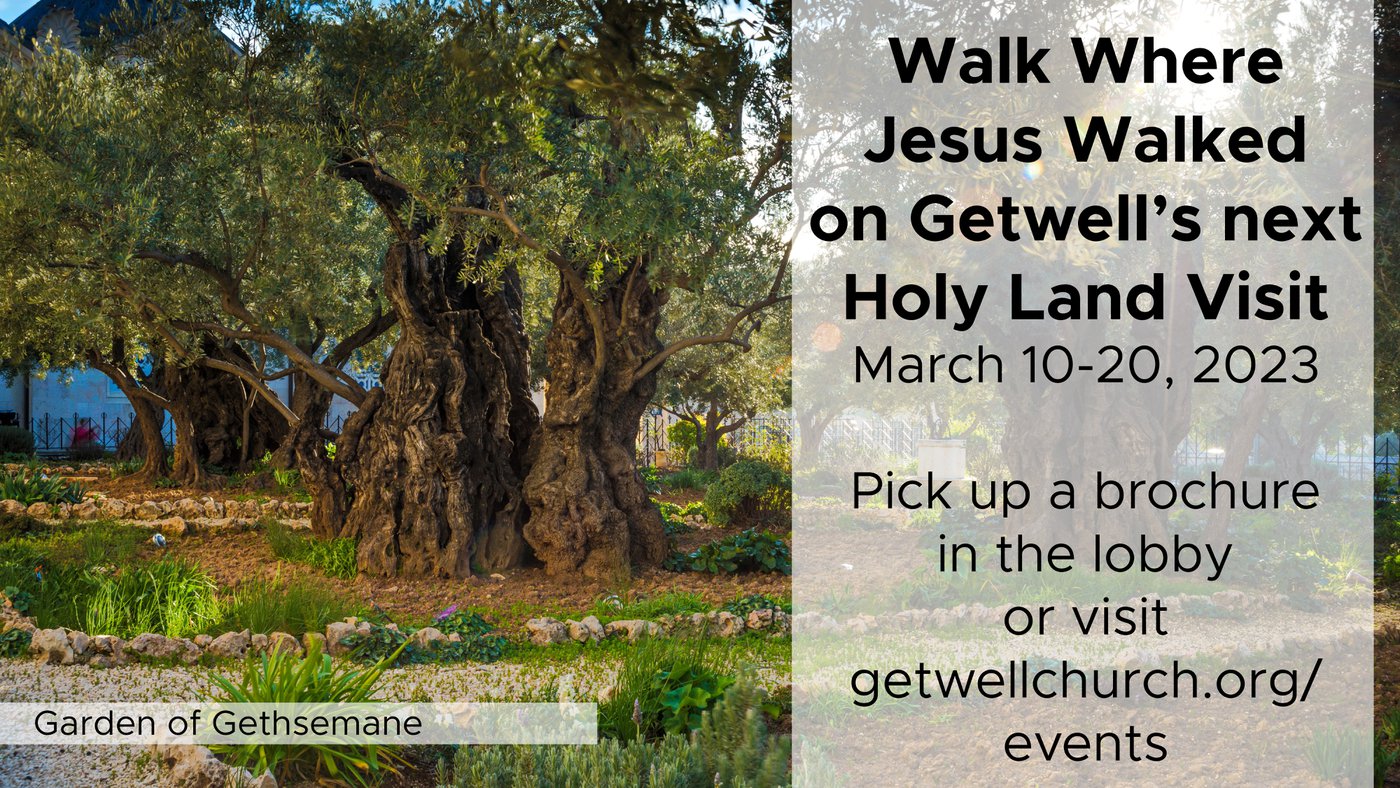 TRAVEL TO THE HOLY LAND WITH GETWELL IN 2023
Getwell is returning to the Holy Land in March 2023, and we would love to add you to our group!
This is truly the trip of a lifetime, and visiting Israel will bring the Bible alive in a way that can only be described as a "living pop-up book." We will depart Memphis on March 10 and return, having walked where Jesus walked, on March 20. Pastor Jonathan and Jessi are organizing the trip and have traveled with this organization many times. You can feel confident that we will be completely safe during our time there, and that you will experience life-changing sights and enlightening teaching.
Interested in seeing where we will be heading? Click the button below to view a PDF of the trip brochure.
Questions? Email Jessi.Wallace@getwellchurch.org.