MEET OUR STAFF
Got questions for a Getwell staff member? Contact them by emailing them using this format: firstname.lastname@getwellchurch.org or drop them a note via our "Contact Us" form.
Jonathan Wallace - Lead Pastor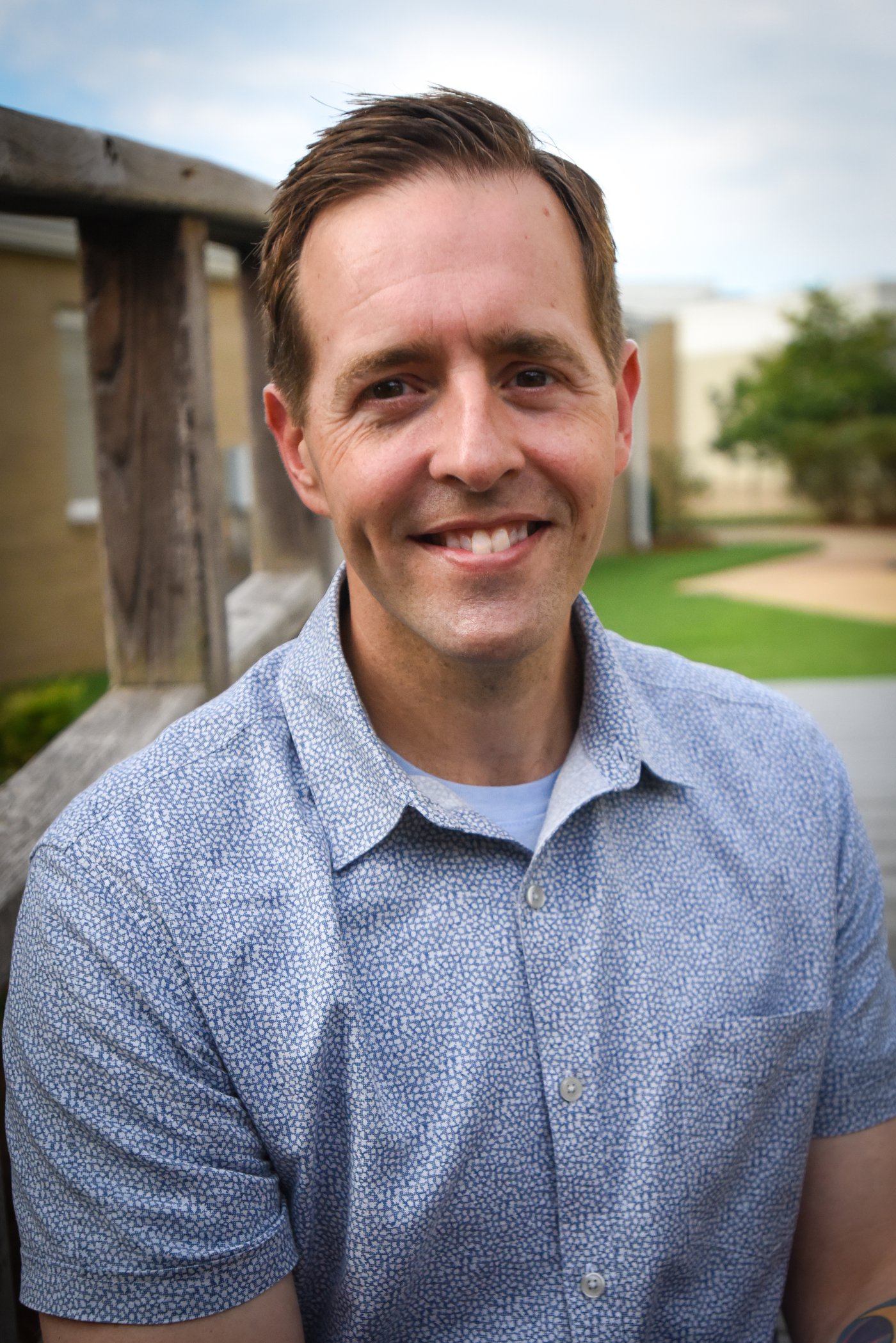 Hometown: Hattiesburg, MS
I started following Jesus when I was 17 years old, and since that time I cannot get over what Jesus has done for me. I have a passion to help people see what Jesus offers and what He wants to do in our lives. Our hope at Getwell is to see people connect with each other and with Jesus in meaningful, genuine relationships. We want to be real and authentic. We want to love and be loved. There is nothing better than realizing what God has done for me and what He wants to do through me along with the people He has put around me.
"Therefore, I urge you, brothers and sisters, in view of God's mercy, to offer your bodies as a living sacrifice, holy and pleasing to God—this is your true and proper worship. Do not conform to the pattern of this world, but be transformed by the renewing of your mind. Then you will be able to test and approve what God's will is—his good, pleasing and perfect will." Romans 12:1-2
Hunter Upton - Associate Pastor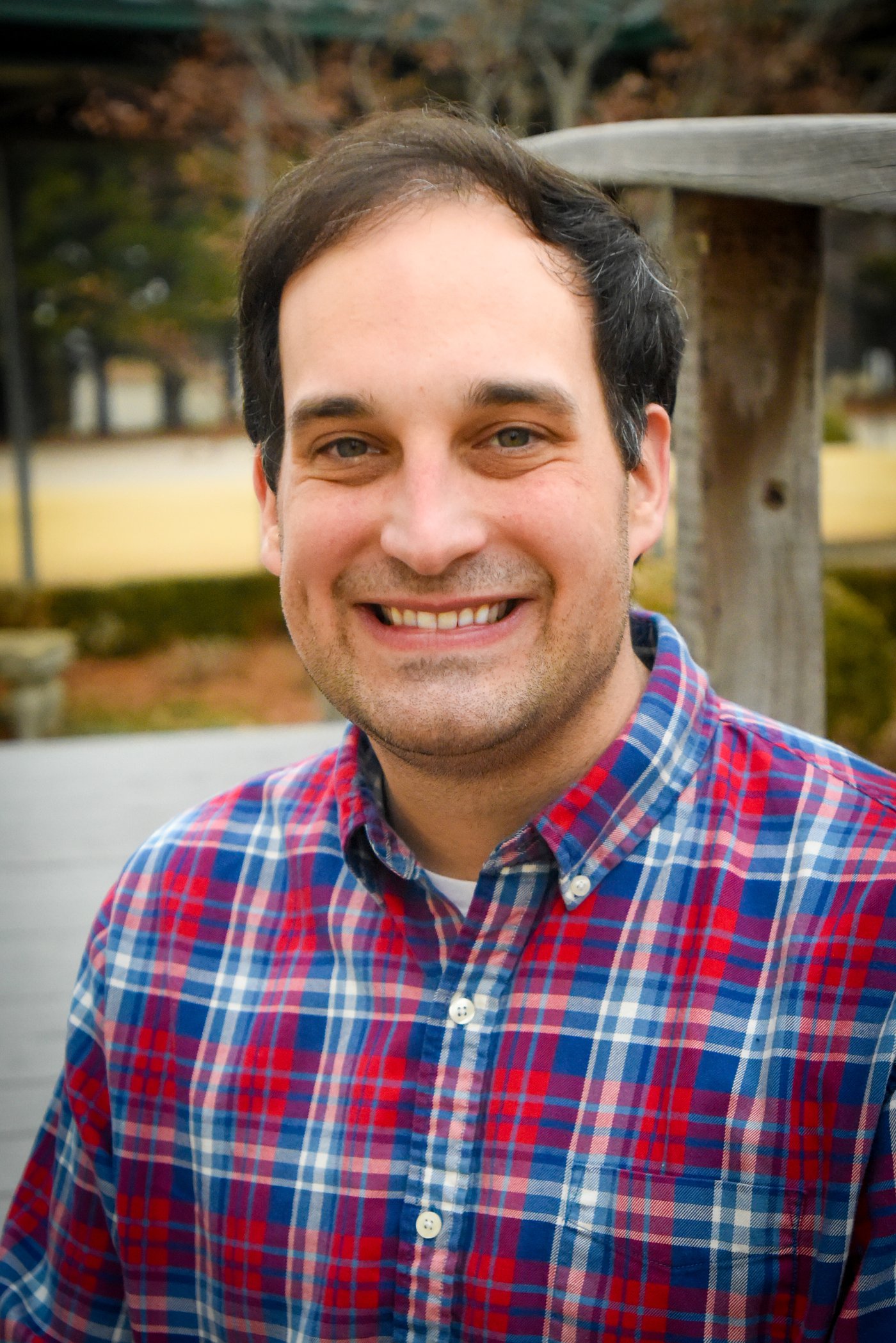 Hometown: Petal, MS
It is a true joy to be part of the Getwell family. From weekly worship to Life Groups to special moments in people's lives, it has been a privilege to serve this church and Desoto county since my family moved here in November 2020. My hope and prayer is that every person who walks through the doors of Getwell Church, engages with us online, or we meet outside the walls of the church will know the love that Jesus has for them.
"I have been crucified with Christ. It is no longer I who live, but Christ who lives in me. And the life I now live in the flesh I live by faith in the Son of God, who loved me and gave himself for me." Galatians 2:20
Nathan Russell - Hernando Campus Pastor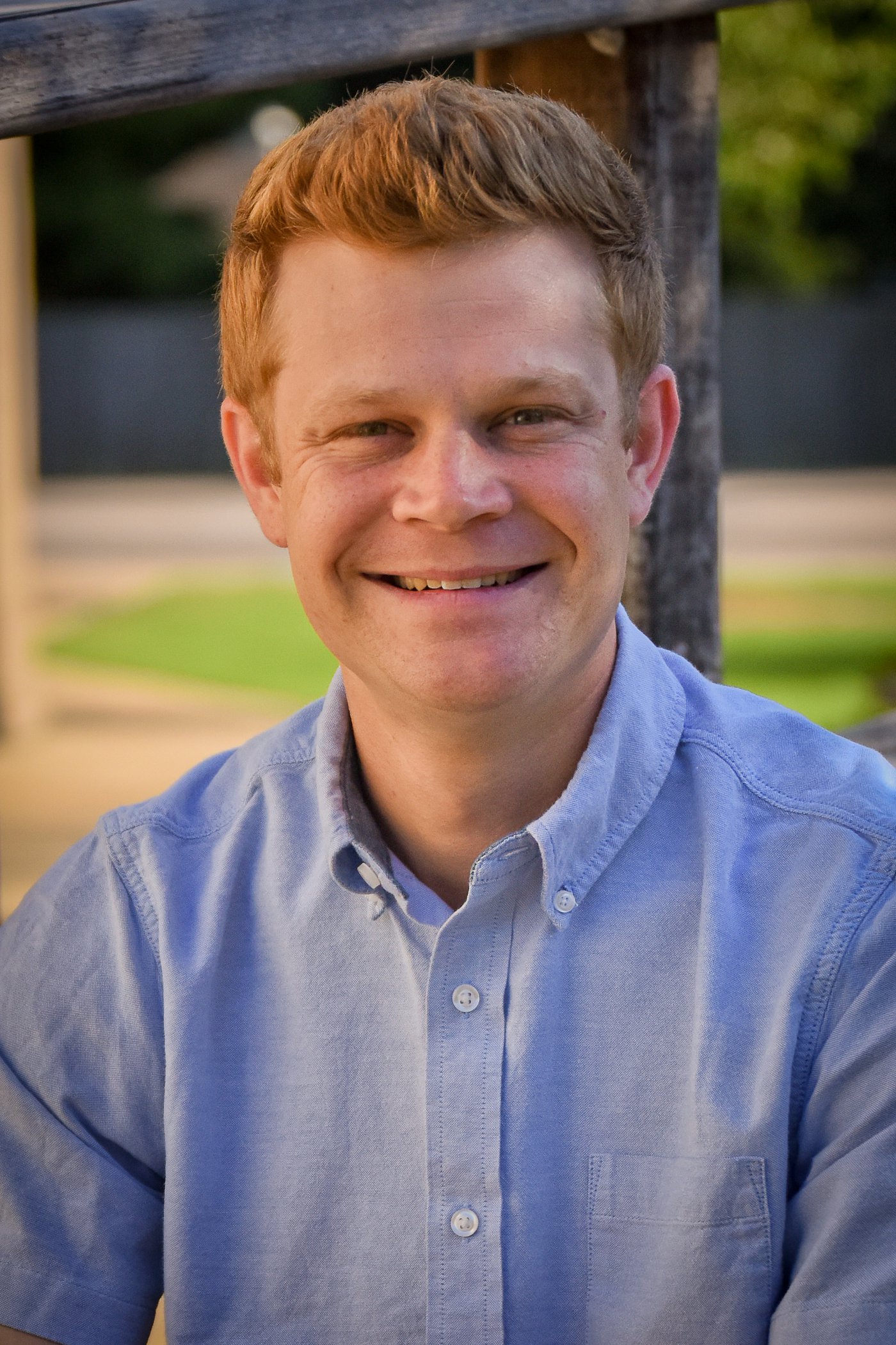 Hometown: Eupora, MS
I have a desire to see people deepen their affection for Jesus and expand their knowledge of God. Thankfully, Getwell Church has provided an opportunity for me to do that since 2013. It is my hope that Christ will continually be exalted in Hernando, so that we may be able to fulfill Jesus words in Matthew 6:10 - "Your Kingdom come, your will be done, on earth as it is in Heaven."
Kim Ball - Women's Ministry Director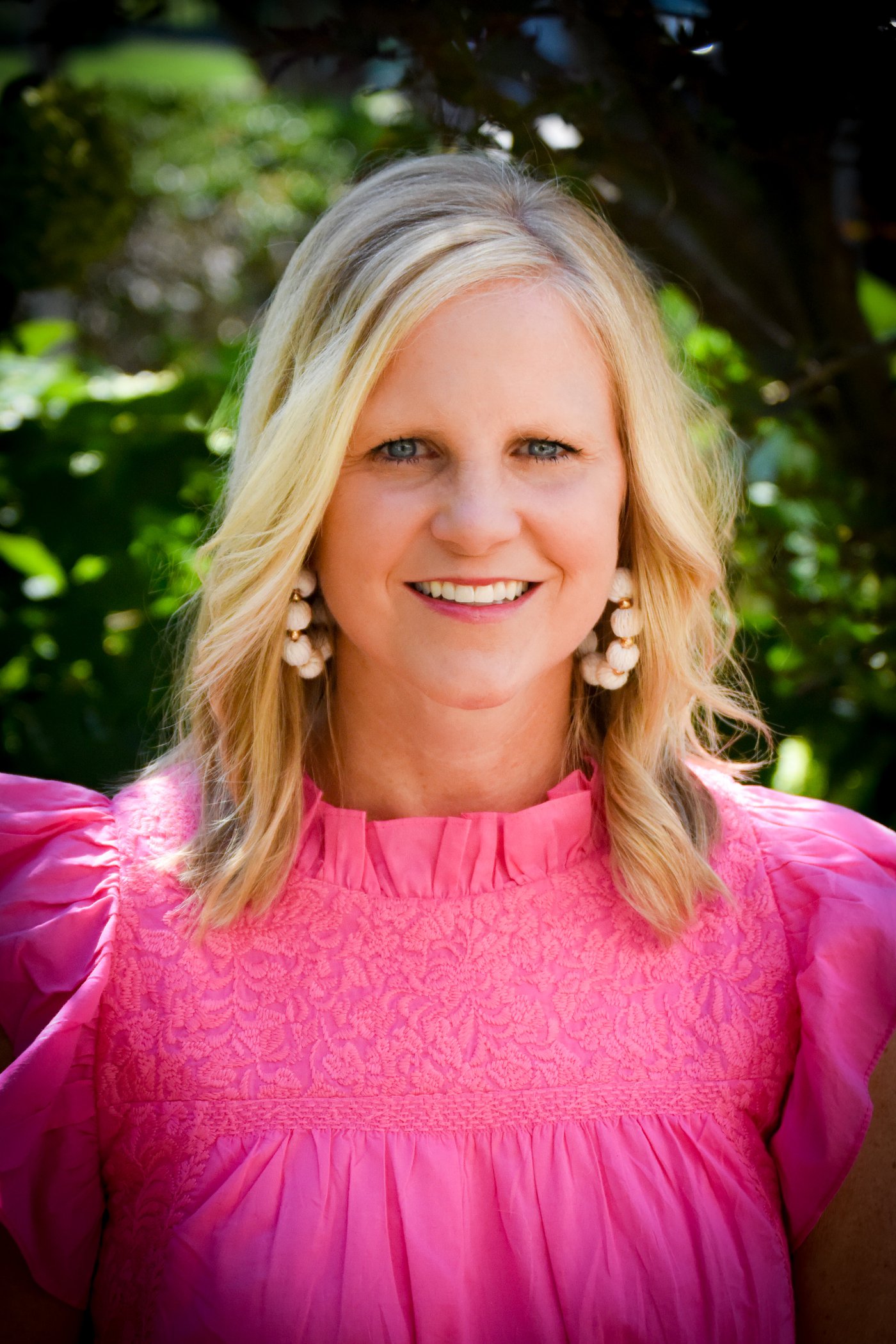 Hometown: Germantown, TN
It is my passion to lead women to experience Jesus in a real way and to form connections with each other as we take one step closer to the heart of Christ! In my own faith experience, my walk with Jesus has deepened as life is done with women in transparency...sharing our struggles, yet pointing each other to Jesus, as Getwell leads us to do! It has been a special blessing to serve on staff at Getwell since 2014.
"Trust God from the bottom of your heart, don't try to figure out everything on your own. Listen for God's voice in everything you do, everywhere you go; he's the one that will keep you on track..." Proverbs 3:5
Amanda Boggs - Business Director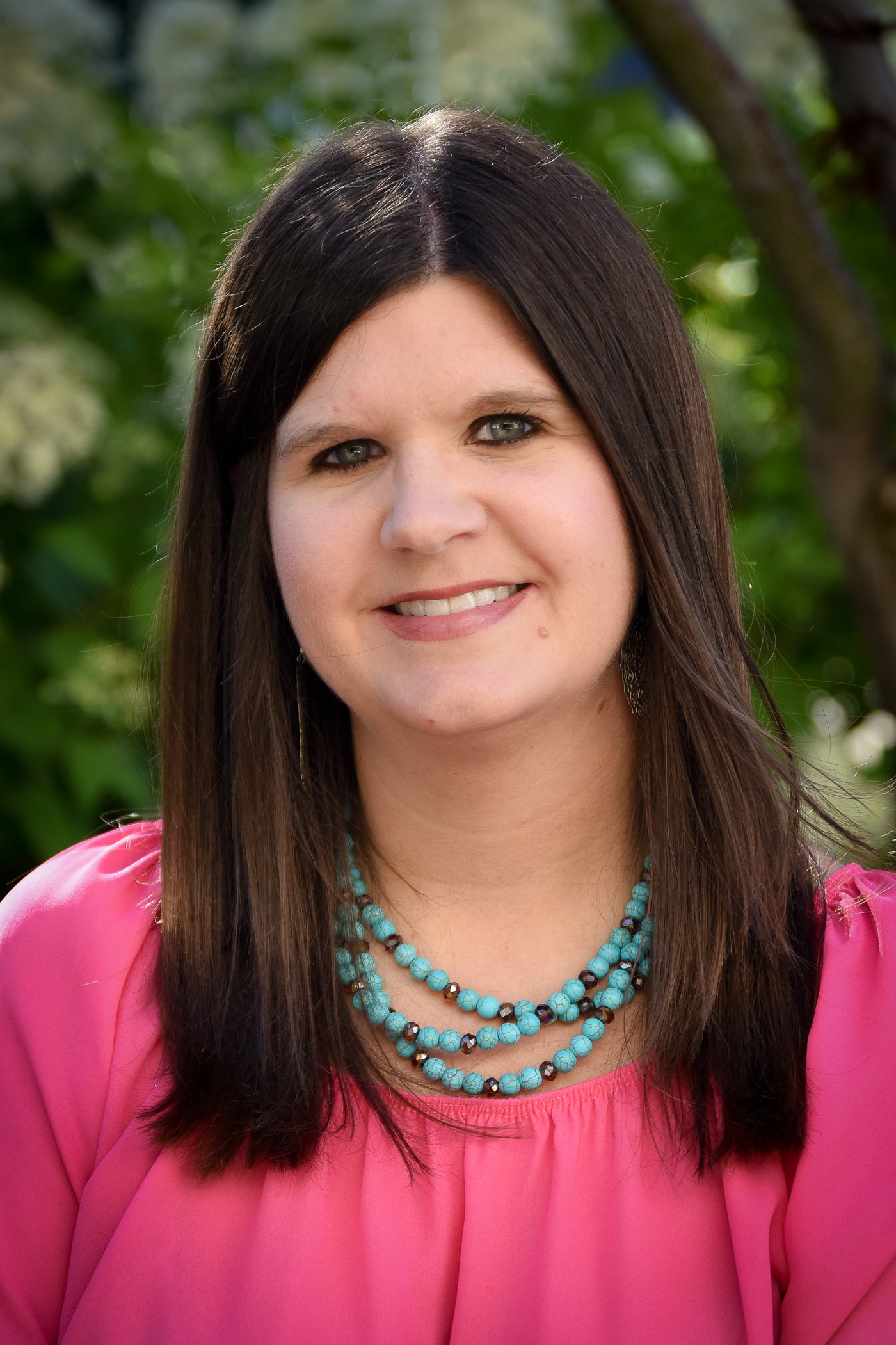 Hometown: Southaven, MS
Everyone that comes to Getwell is treated like family, including ALL the children that come through our doors. It's great being part of the team that provides a loving, safe place designed for fun where the love of Christ is shared with everyone. I love that we can come alongside parents in helping their children learn that they are fearfully and wonderfully made!
"And whatever you do, whether in word or deed, do it all in the name of the Lord Jesus, giving thanks to God the Father through Him." Colossians 3:17
Michelle Breeding - Ministry Support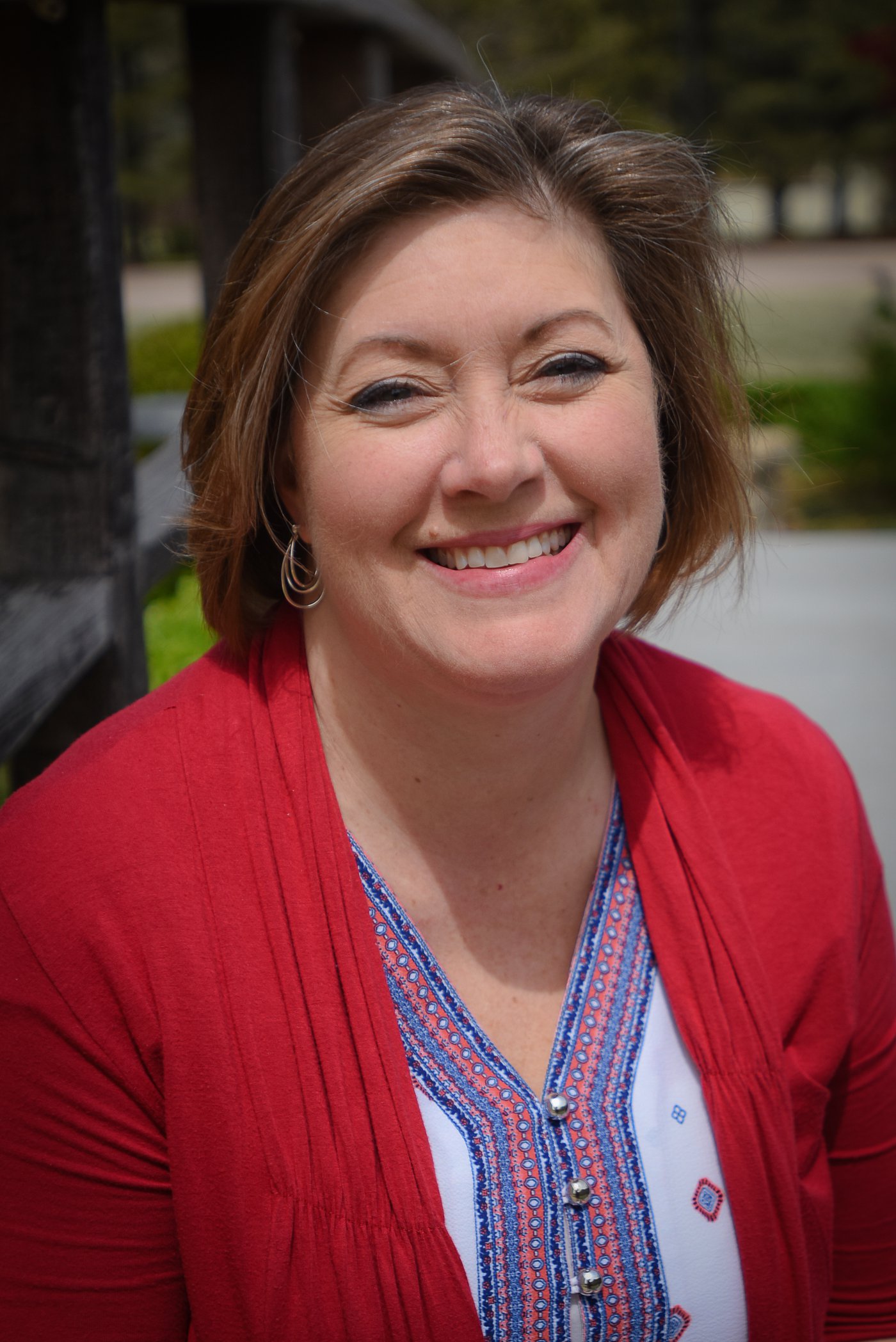 Hometown: Shreveport/Bossier City, LA
Getwell's doors are open to all with loving arms, and we experienced that when my family came in 2014 as we were welcomed and loved on. As I'm working in Kids Ministry I pray for the children's eyes, ears and hearts to be open and able to absorb learning about Jesus. It blesses my heart to hear stories from and about the kids that have come to know Jesus.
Jesus said, "Let the little children come to me, and do not hinder them, for the kingdom of heaven belongs to such as these." Matthew 19:4
Sam Brightside - Ministry Resident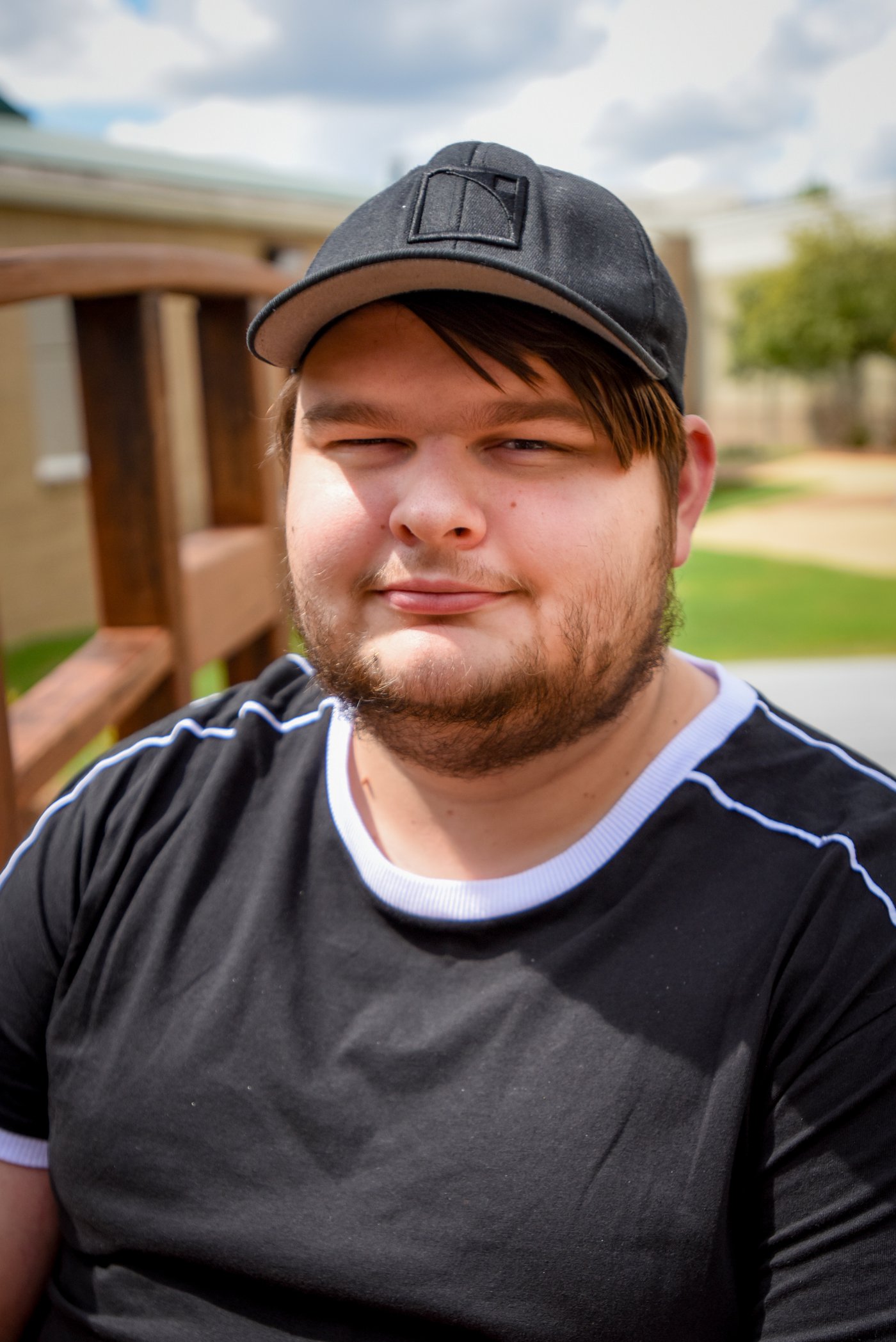 Hometown: Wichita, KS
I am excited to step deeper into ministry learning the different aspects and roles and exploring the gifts God has given me to serve his Church. I am looking forward to being challenged and put out of my comfort zone in order to grow and discover what things Christ has for me and my family!
"But God is so rich in mercy, and he loved us so much, 5 that even though we were dead because of our sins, he gave us life when he raised Christ from the dead." (It is only by God's grace that you have been saved!) Ephesians 2:4-5
Elizabeth Buchanan - Administrative Assistant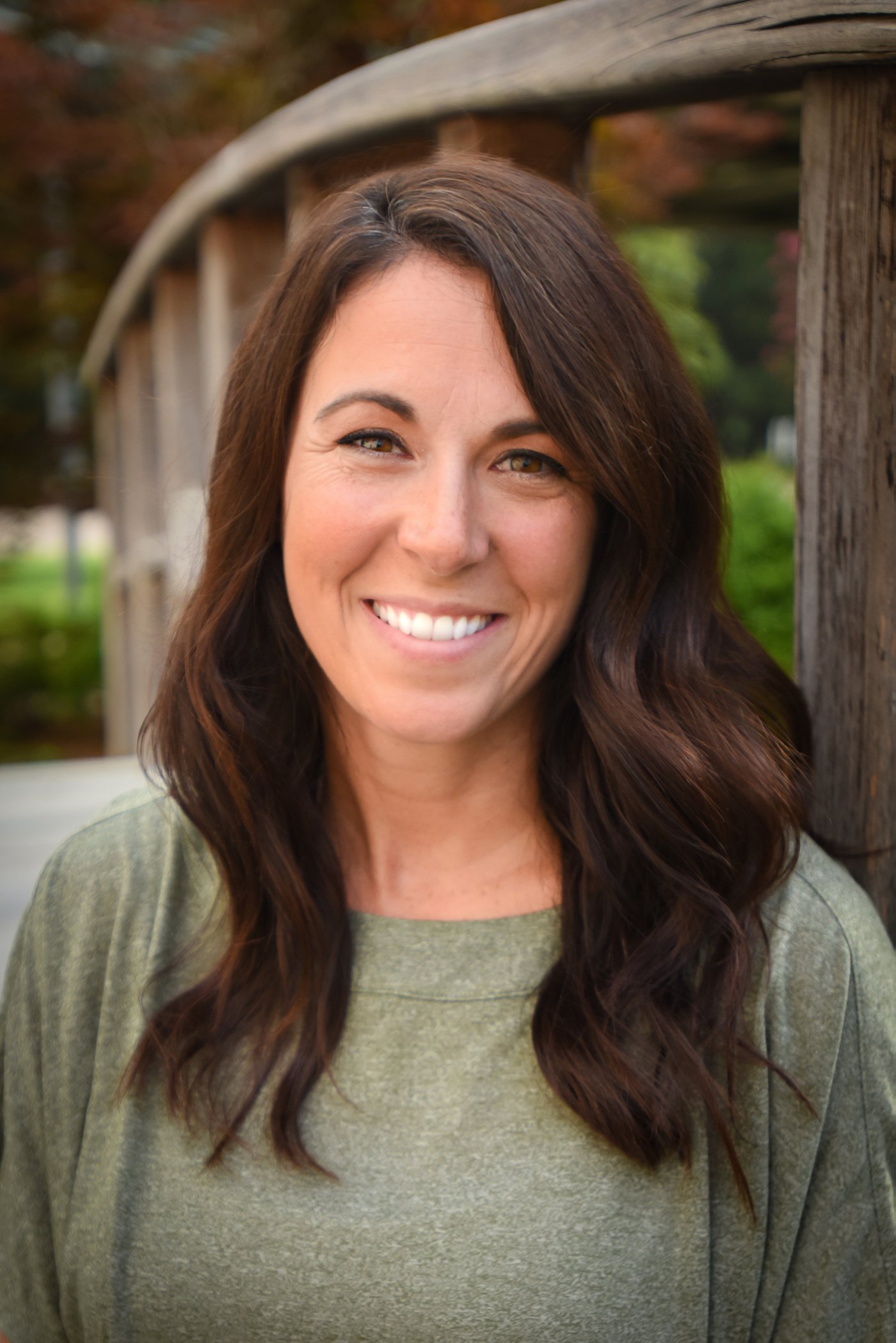 If I had to sum up what I love about Getwell Church, it would be the people, the praise and His presence. Whether you visit the nursery, kids, youth or worship centers, you are met by people who truly want you to be here. The praise team does an amazing job opening your heart through praise music before you hear God's word. What a blessing it is to be in His presence with others! You will find yourself connecting with these same people outside of church as well. While working at the front desk, I'm grateful to be a part of this precious place.
"You will keep in perfect peace those whose minds are steadfast, because they trust in you." Isaiah 26:3
Candace Davis - Music Team Lead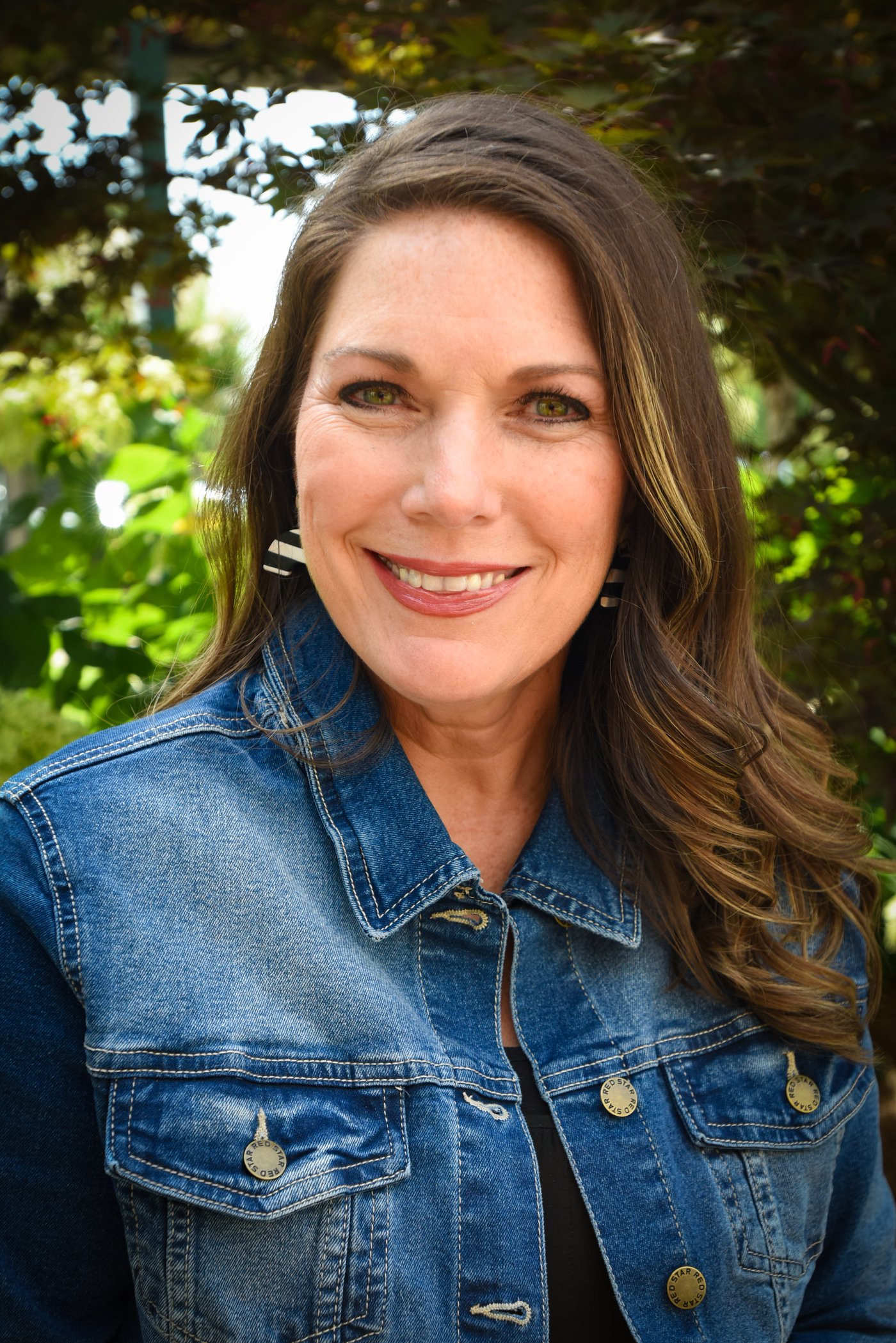 Hometown: Fort Smith, AR
I consider it a complete honor to be able to worship with our church family each Sunday and help usher in the presence of God into our sanctuary. It's also really cool to be able to mentor and support the next generation of Getwell worship leaders.
"Unto him that is able to do exceeding abundantly above all that we ask or think, according to the power that is working in us, unto him be glory in the church by Christ Jesus throughout all ages and the world without end. " Ephesians 3:20
Karon Edwards - Day School Director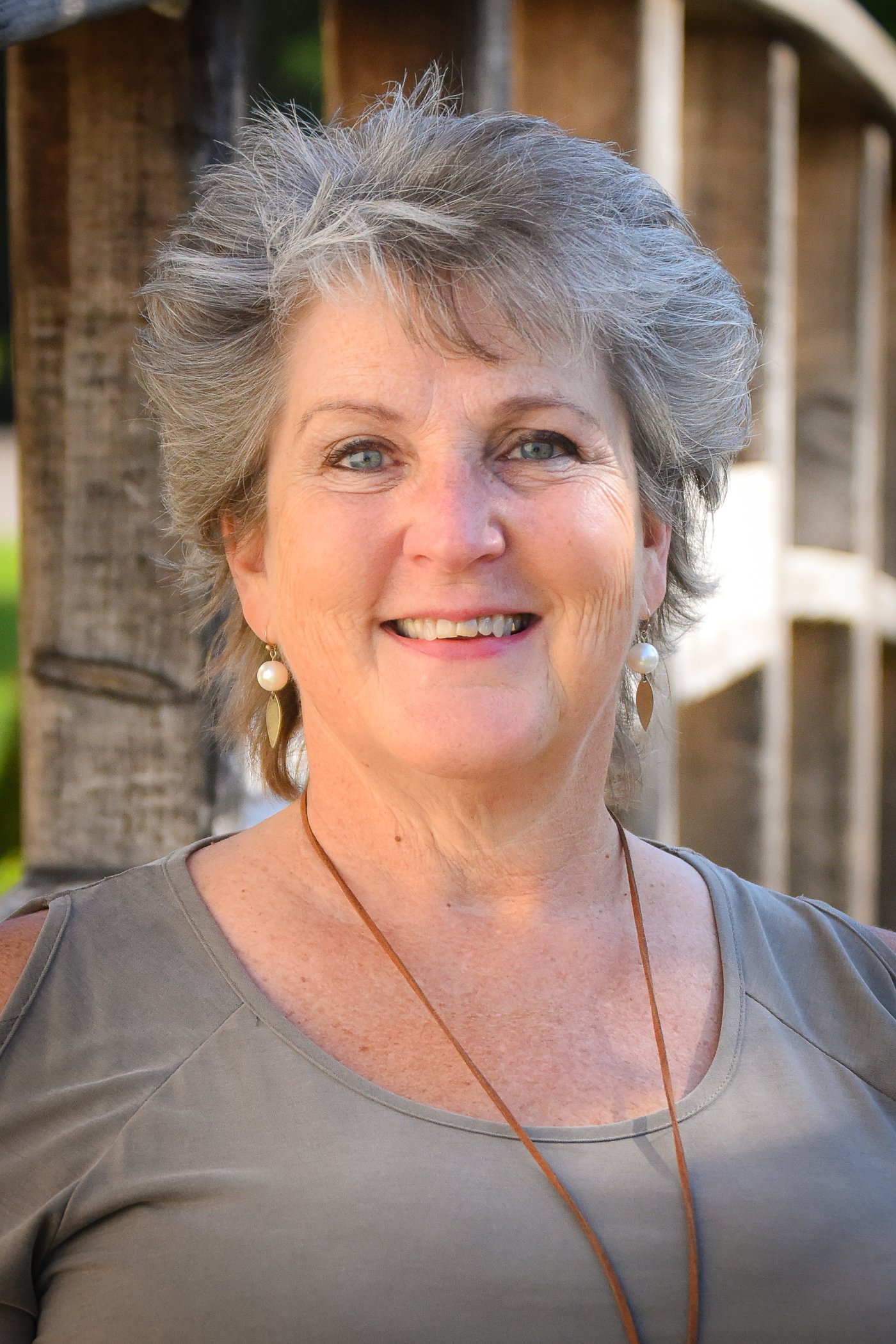 Hometown: Bartlett, TN
I love being a team member of the Getwell staff - it feels like home, and working with them is like working with family. I also love to tell Day School families about our church and what it has to offer for them and their children. When we came to Getwell 25 years ago it was, and still is, the only church we visited that made sure we felt welcome.
"Rejoice in the Lord always. Do not be anxious about anything, but in everything, by prayer and petition, with thanksgiving, let your requests be known to God." Philippians 4:4
Susannah Fox - Director of Connections and Outreach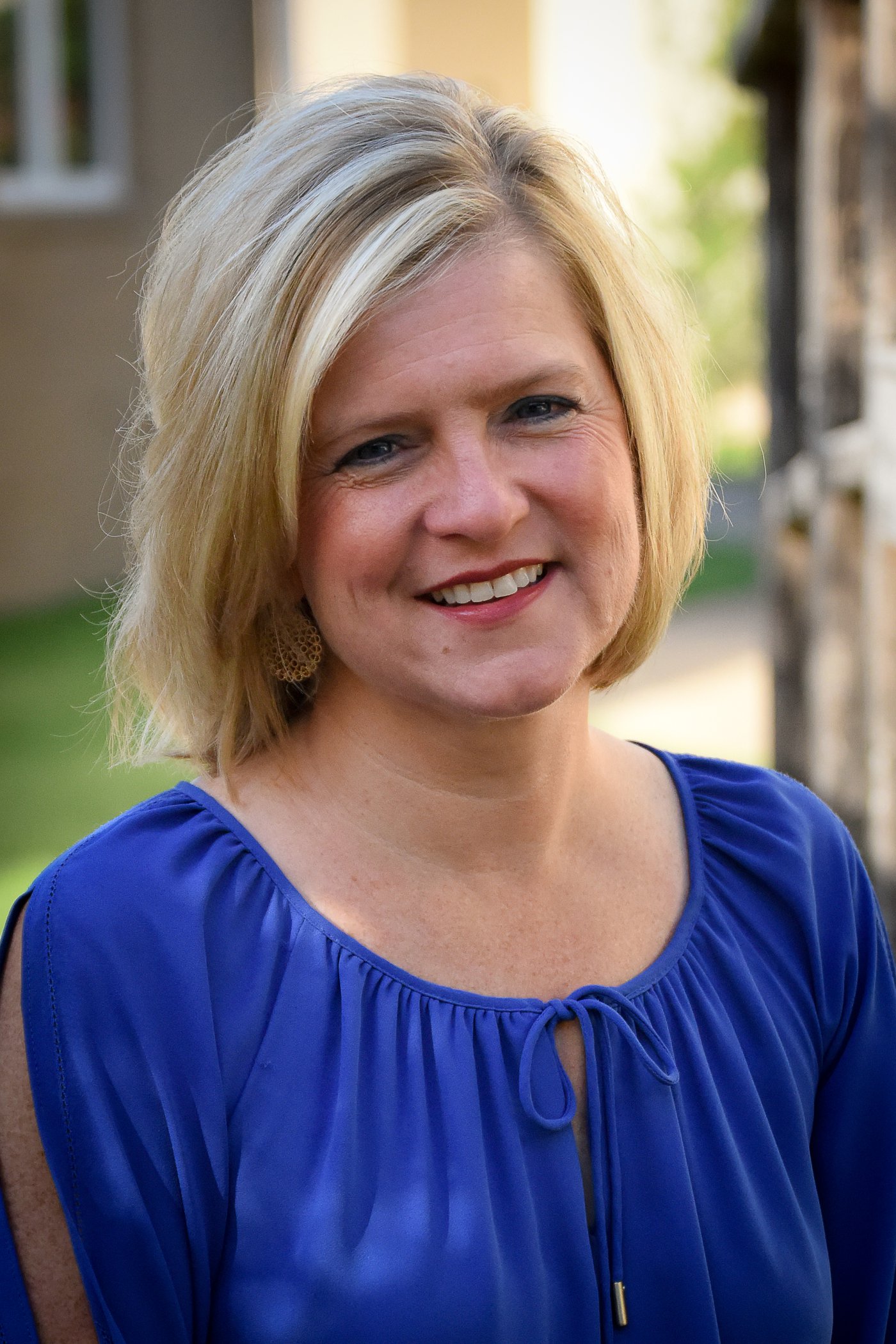 Hometown: Carrollton, MS
When God brought my family to Getwell 16 years ago, I could not have imagined how much I would grow to love this place, how my husband and I would grow on our faith journeys, and how our daughters would be loved and nurtured in such a way that would lead them to give their hearts to Jesus. I get to share why I love this place and all the wonderful ways God is at work here with others who are new to Getwell. Our Hospitality Team strives to be the face of Jesus, remembering that every person that comes here is someone that Jesus died to save. We want them to feel that love when they walk through the front doors!
For I was hungry, and you gave me food, I was thirsty and you gave me drink, I was a stranger and you welcomed me. Matthew 25:35
Jason Gray - Operations Lead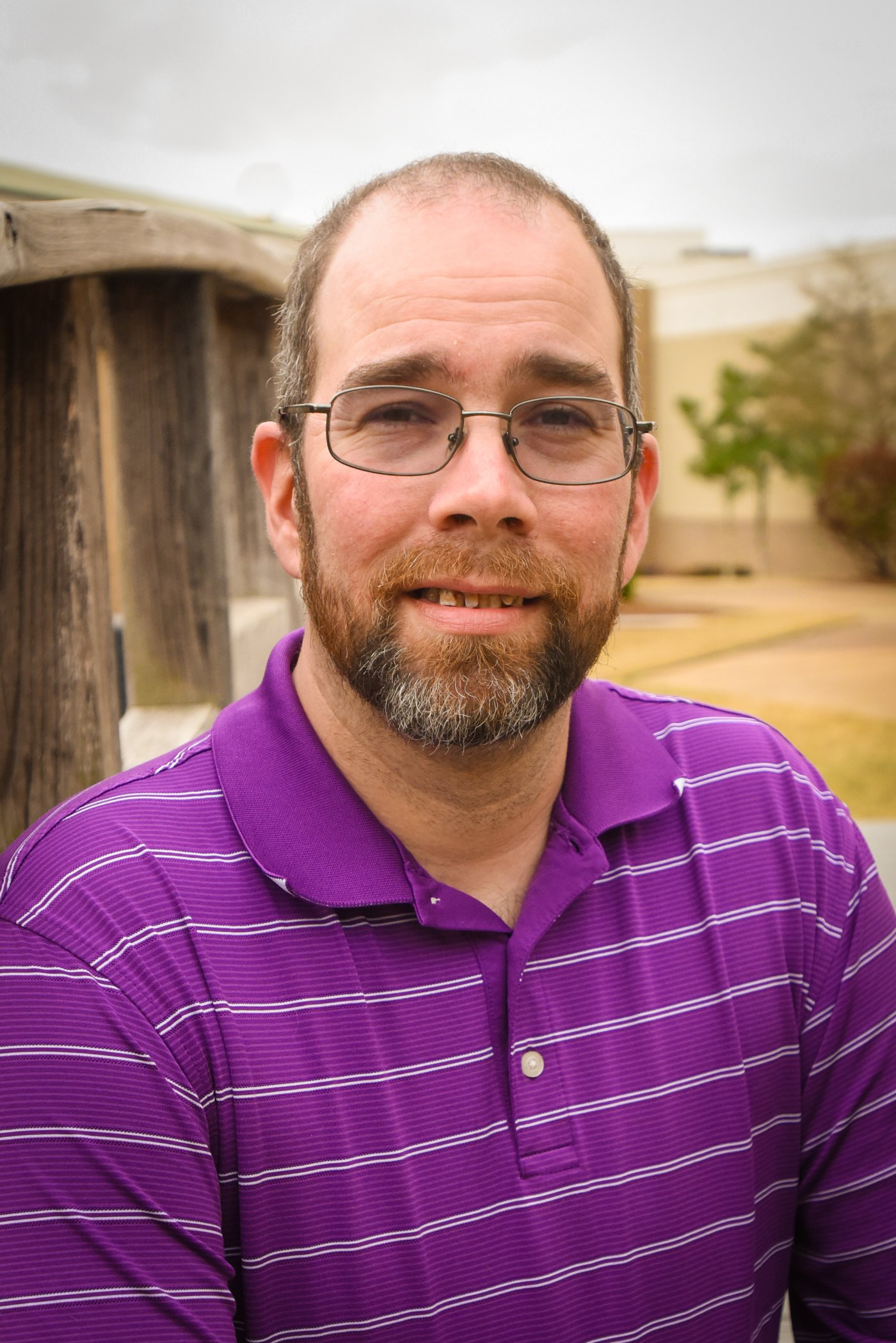 Hometown: Memphis, TN
From the moment we visited Getwell, it felt like family and automatically felt like home. I want to make sure that I make everyone that I come in contact at Getwell feel the same.
I feel that first impressions are lasting impressions, so I want to make sure every visit to Getwell is a great first impression.
I will say of the LORD, He is my refuge and my fortress: My God; in him will I trust. Psalm 91:2
Jason Grissom - Student Ministry Pastor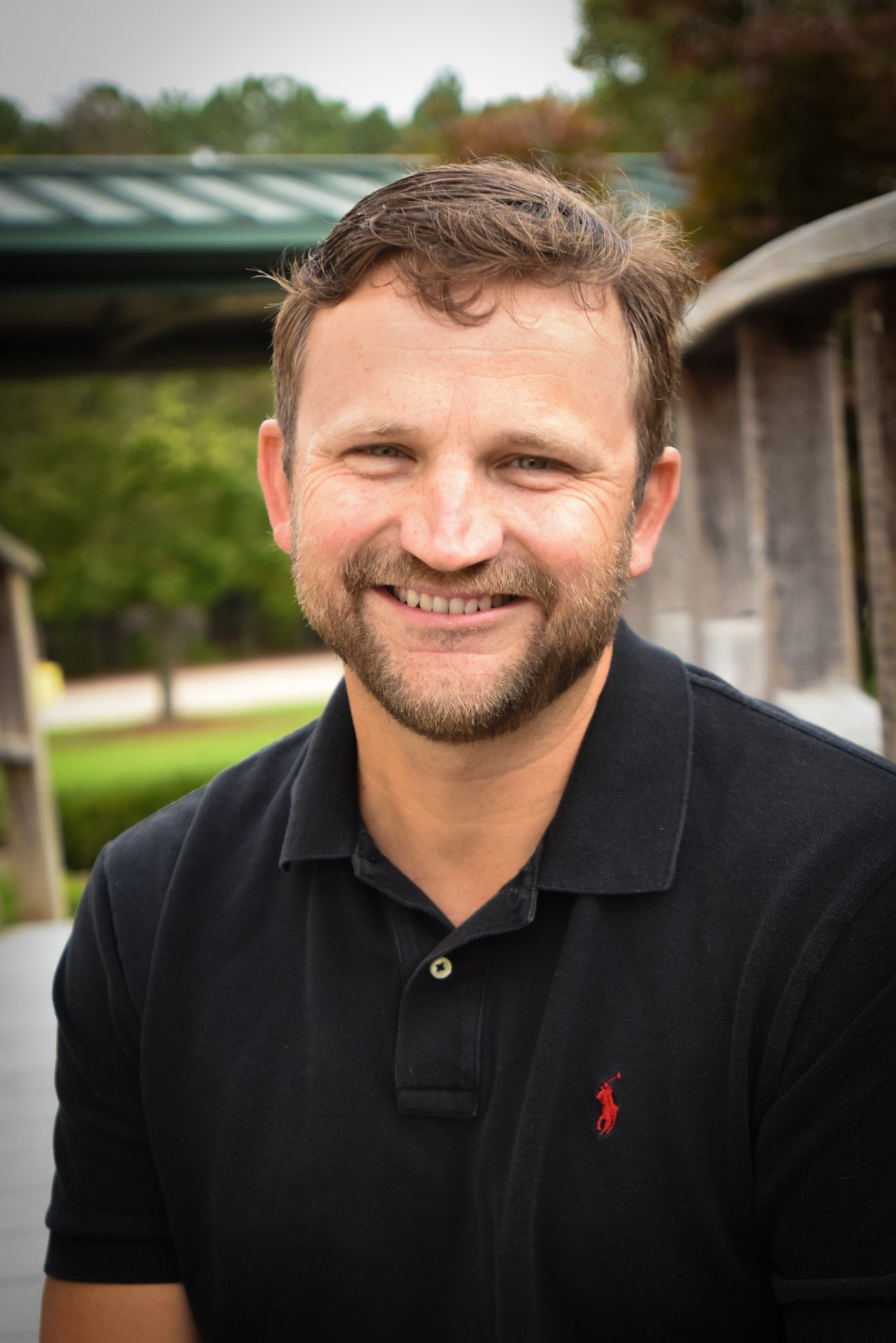 Hometown: Memphis
I began following Christ when I was 8 years old and was raised in a church that encouraged its youth to have leadership roles. I felt the call to full time ministry at 16. I have served as a youth pastor for the last 21 years and a middle school Bible teacher at Northpoint Christian School for 7 years and hold a master's degree in Christian Leadership from Liberty University. My wife, Shannon, and I have five children and I love college sports, coffee, long distance runs, woodworking and camping with my family.
"But in your hearts revere Christ as Lord. Always be prepared to give an answer to everyone who asks you to give the reason for the hope that you have. But do this with gentleness and respect." 1 Peter 3:15
Michelle Jenkins - Director of Worship/Experiences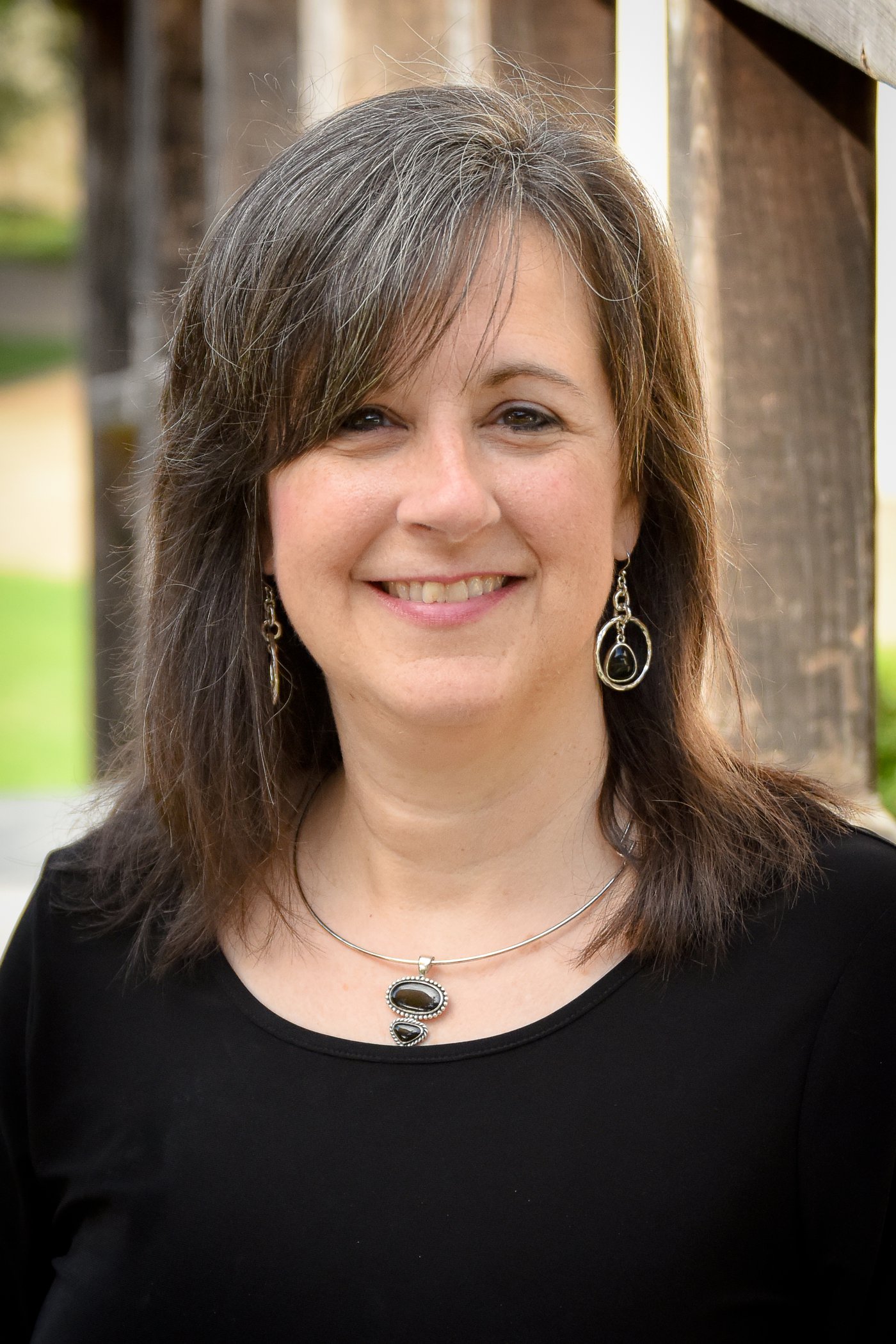 Hometown: Jackson, TN/Lafayette, LA
My joy is to help create the tapestry of worship by setting in motion the giftedness of the skilled singers and musicians at Getwell to glorify God through the power of the Holy Spirit. Since the start of Getwell in 1986, my life has been shaped by the transforming power of Jesus Christ and the people here with whom I've been blessed to know and do life.
"One thing I ask, this is what I seek, that I may dwell in the house of the Lord all the days of my life, to gaze upon the beauty of the Lord and to seek Him in His holy temple" Psalm 27:4
Becky Kennedy - Front Desk Secretary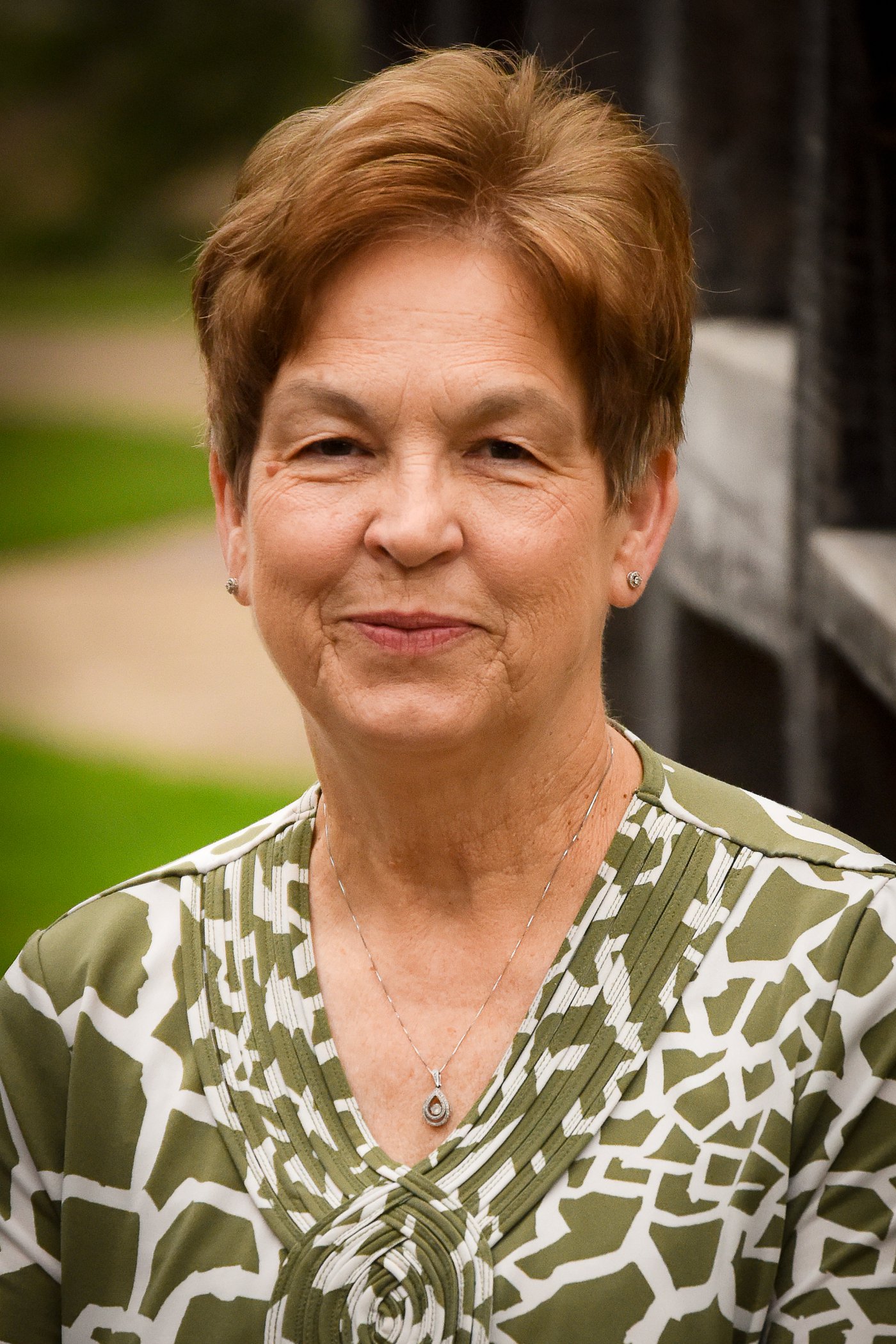 Hometown: Memphis, TN
A friend invited me to Getwell at a time I had not been attending church in years and after a few Sundays I knew this is where I needed to be. After working here for 28 years you have to know I love being on staff, but more important to me is Getwell's friendly atmosphere and our work to make sure there is a way for everyone to grow closer to God. I have seen a lot of successes and some failures here, but God has walked with us through it all. The growth at Getwell is exciting and I love being part of it.
"Trust in the Lord with all your heart and lean not on your own understanding; in all your ways submit to him, and he will make your paths straight." Proverbs 3:5-6
Sandra Mansfield - Music Ministry Assistant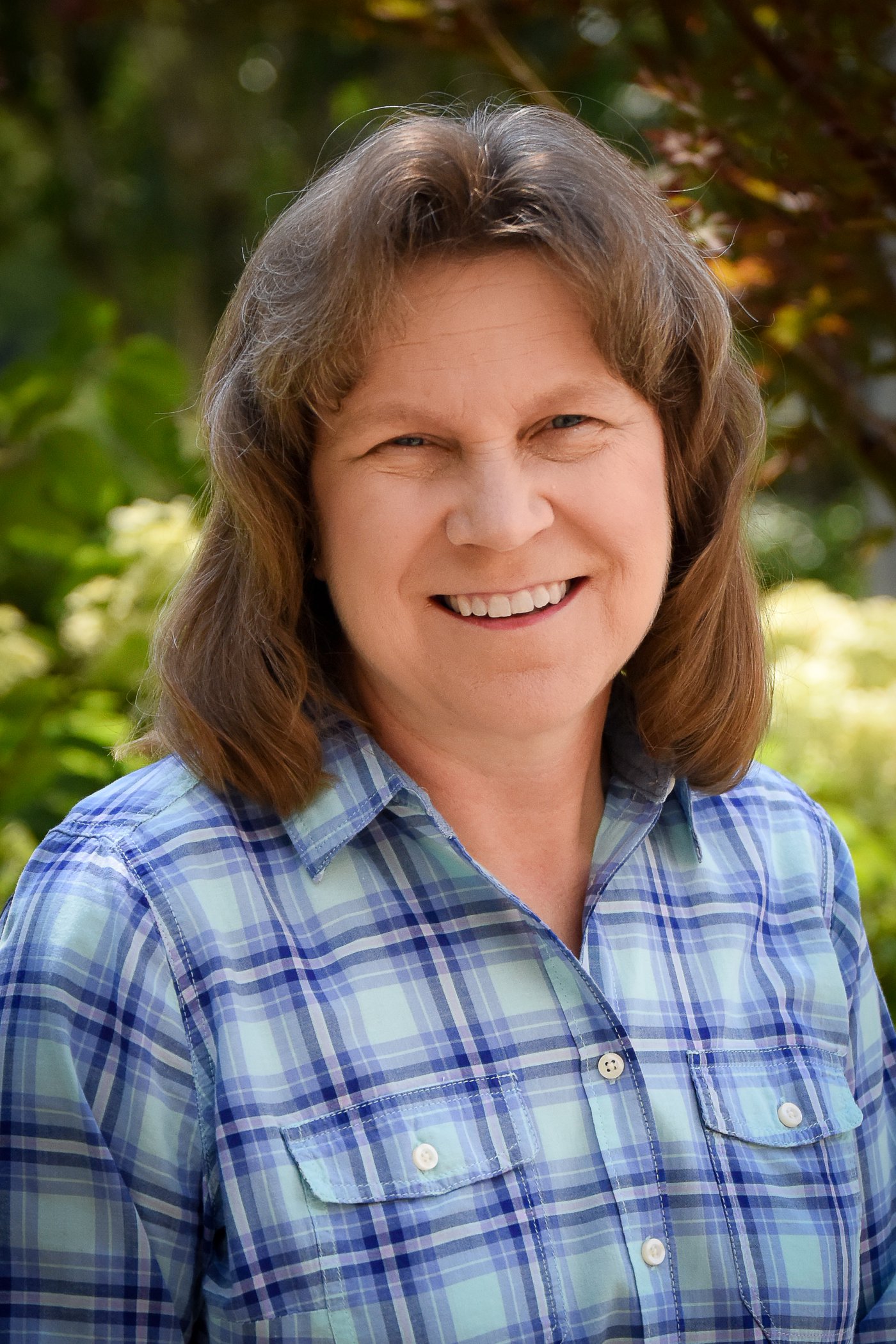 Hometown: Panama City, FL
There is great joy in working with a team of people who love music and appreciate the way a melody or truth-filled lyrics can encourage, comfort, convict, strengthen, and bless a soul. Even in rehearsals we practice praising our Savior and directing our own hearts to fix our eyes on Jesus, the Author and Perfecter of our faith; praise and perspective then become more ingrained in our own lives and gradually, more natural to share with others, on a personal level or on the platform leading the congregation. Perseverance is key to learning new music or living out our faith, so wherever we find ourselves in our lives, "let us run with perseverance the race that is marked out for us." Hebrews 12:1-2
Jeremy McCullough - Production Manager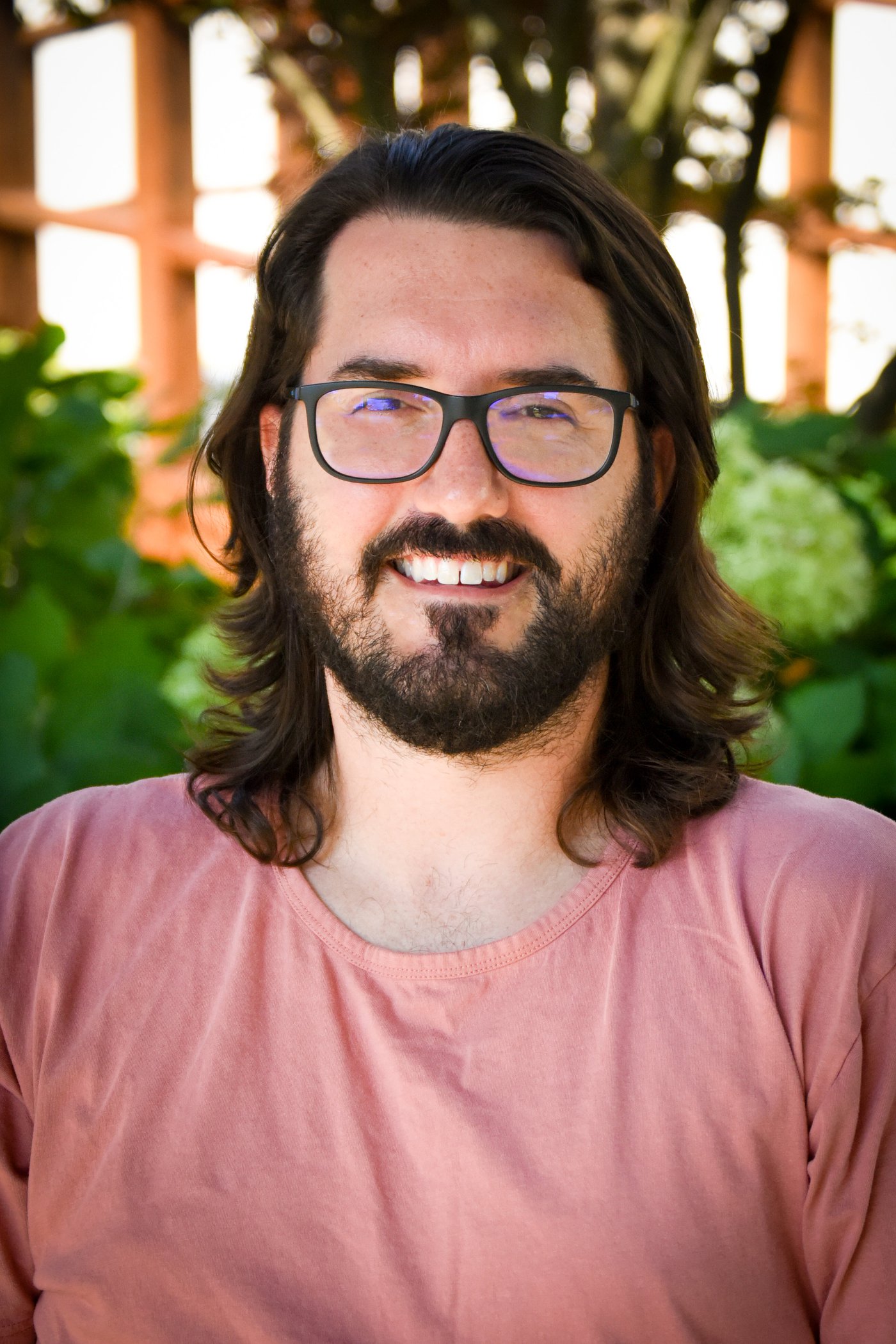 Hometown: Goldsboro, NC
Often referred to as the "tech guy," I truly enjoy creating an environment where people can come and worship, listen, praise, meditate and enjoy what the Lord has created each week. Seeing people respond in the way God has created them to is a sight I will always enjoy. "No greater love than this, than he lay down his life for his friends." (John 15:13) That's the Jesus who has called me to Getwell.
Greg Meek - Pastor to Families and Next Gen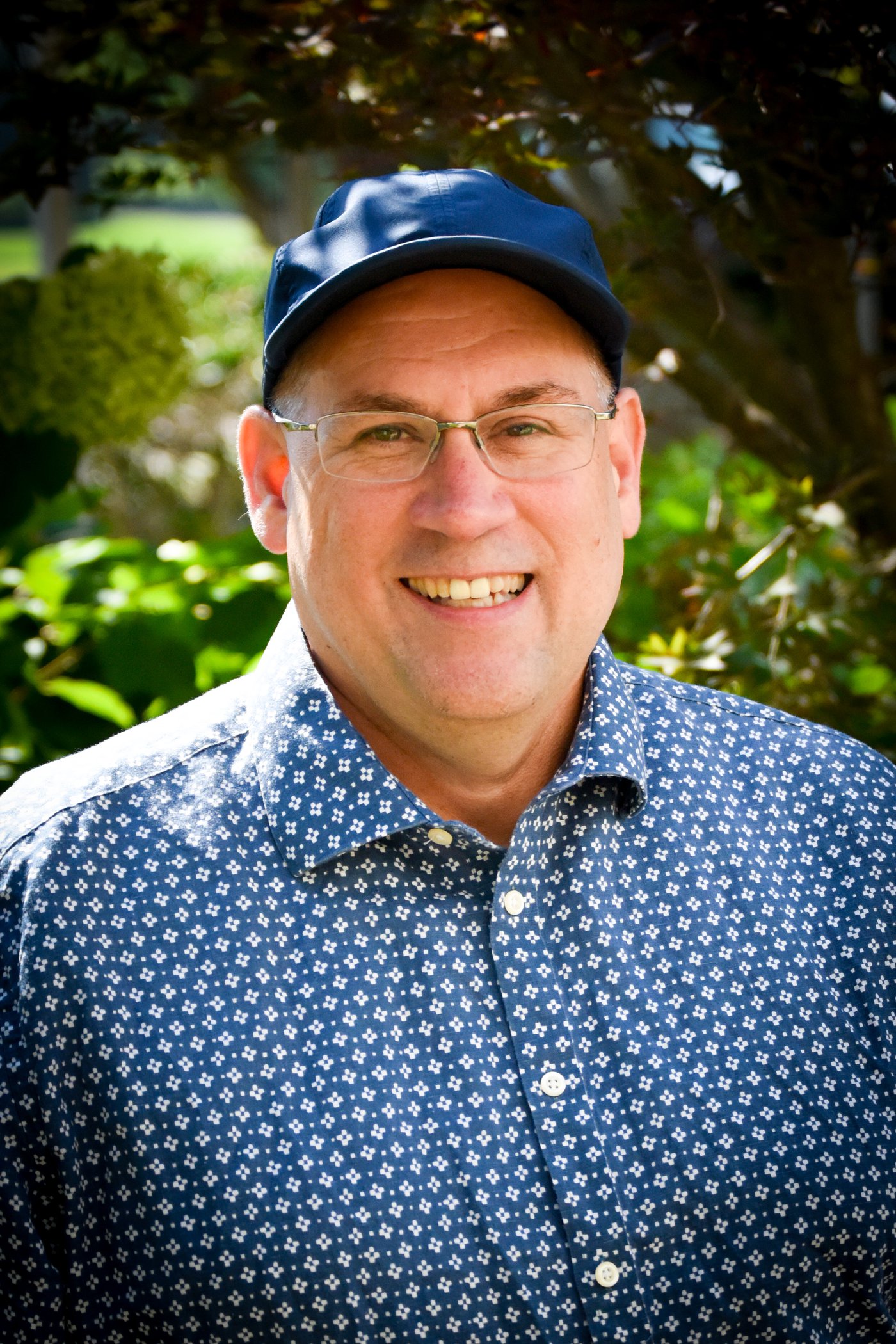 Hometown: Lexington, MS
When someone asks me to describe Getwell, I sum it up with one word: family. I have been blessed to be part of this wonderful family for over 27 years. As times and culture have changed, one thing remains the same - our responsibility to show Jesus to our community, particularly to the next generation. From birth through senior adults our desire is to connect families to Jesus through mentoring and discipleship, and to equip them to be the hands and feet of Christ in our community, nation and world. Come experience our family as we journey together.
Matthew 28:18-20
Ryan Metts - Production and Facilities Support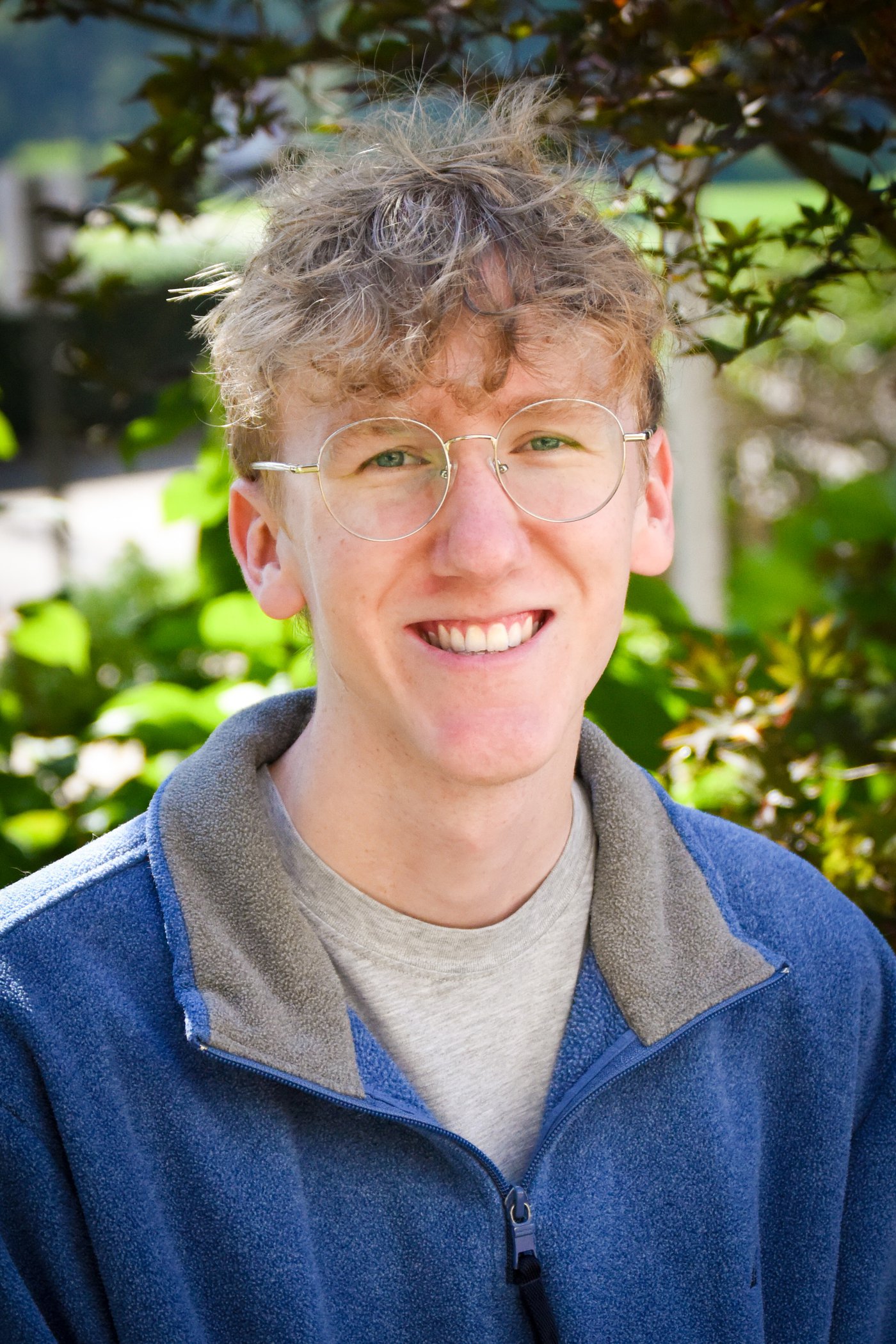 Hometown: Southaven, MS
I have been coming to Getwell for about seven years and have absolutely loved becoming part of the family. I love to get to be a part of our worship experiences throughout the entire week, but my favorite involvement is being able to pour into and just sit back and witness the growth of the next generation week in and week out. There's truly no place like home here at Getwell.
"And we know that in all things God works for the good of those who love him, who have been called according to his purpose."
Romans 8:28
Spring Nunnelee - Missions Coordinator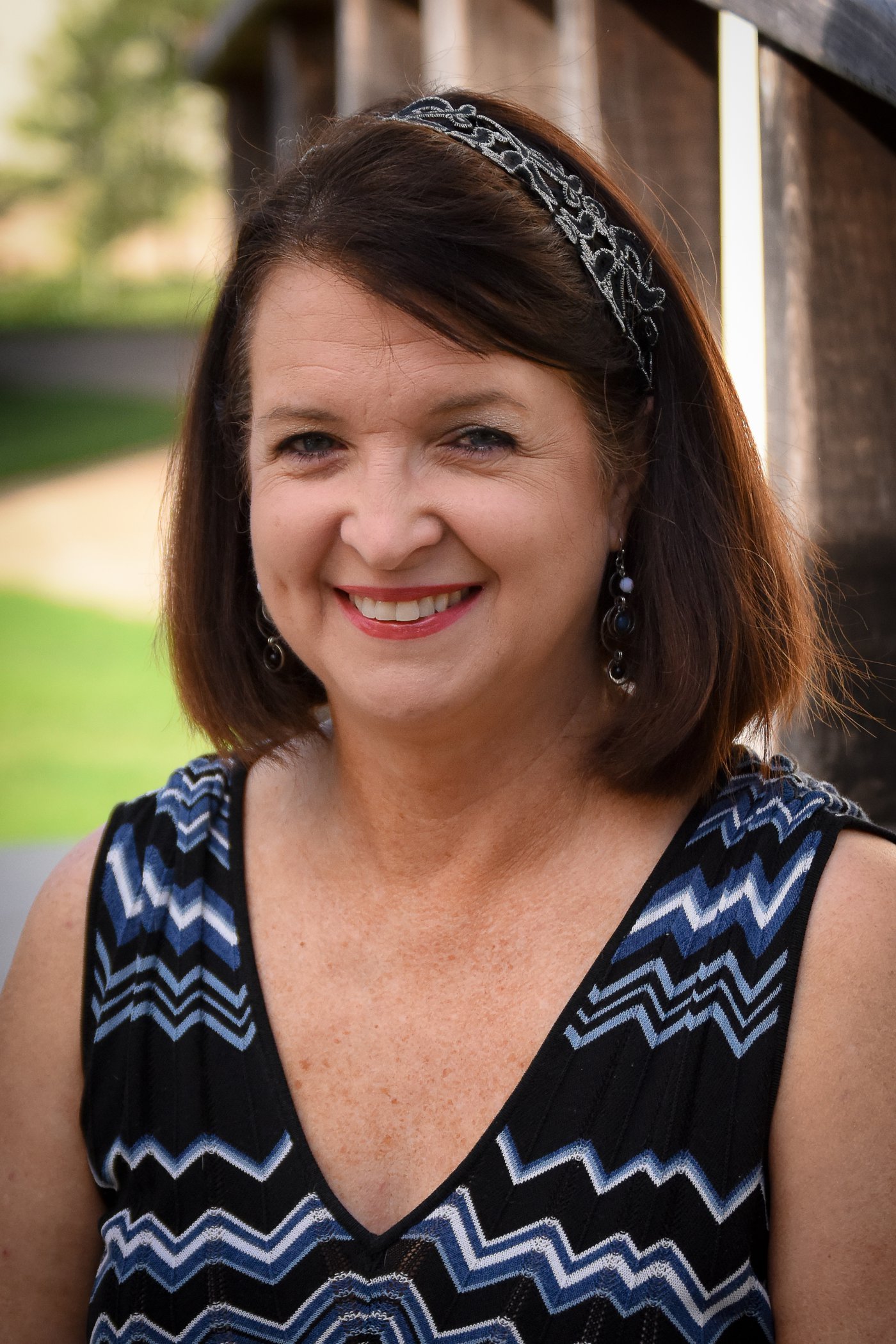 Getwell Missions is focused on being the hands and feet of Jesus in our community, state, America and around the world. I am excited about building local and regional partnerships for Christ followers to volunteer and give their time to help feed the hungry, provide resources to the needy and serve wherever God leads us to serve. Acts 1:8 says, "But you will receive power when the Holy Spirit comes on you; and you will be my witnesses in Jerusalem (Desoto County), Judea (MS & TN) and Samaria (USA) and to the ends of the earth (Africa, South America, Europe, etc.)" I am grateful to serve as Missions Coordinator and see God at work through His people at Getwell Church!
Britni Oppel - Ministry Resident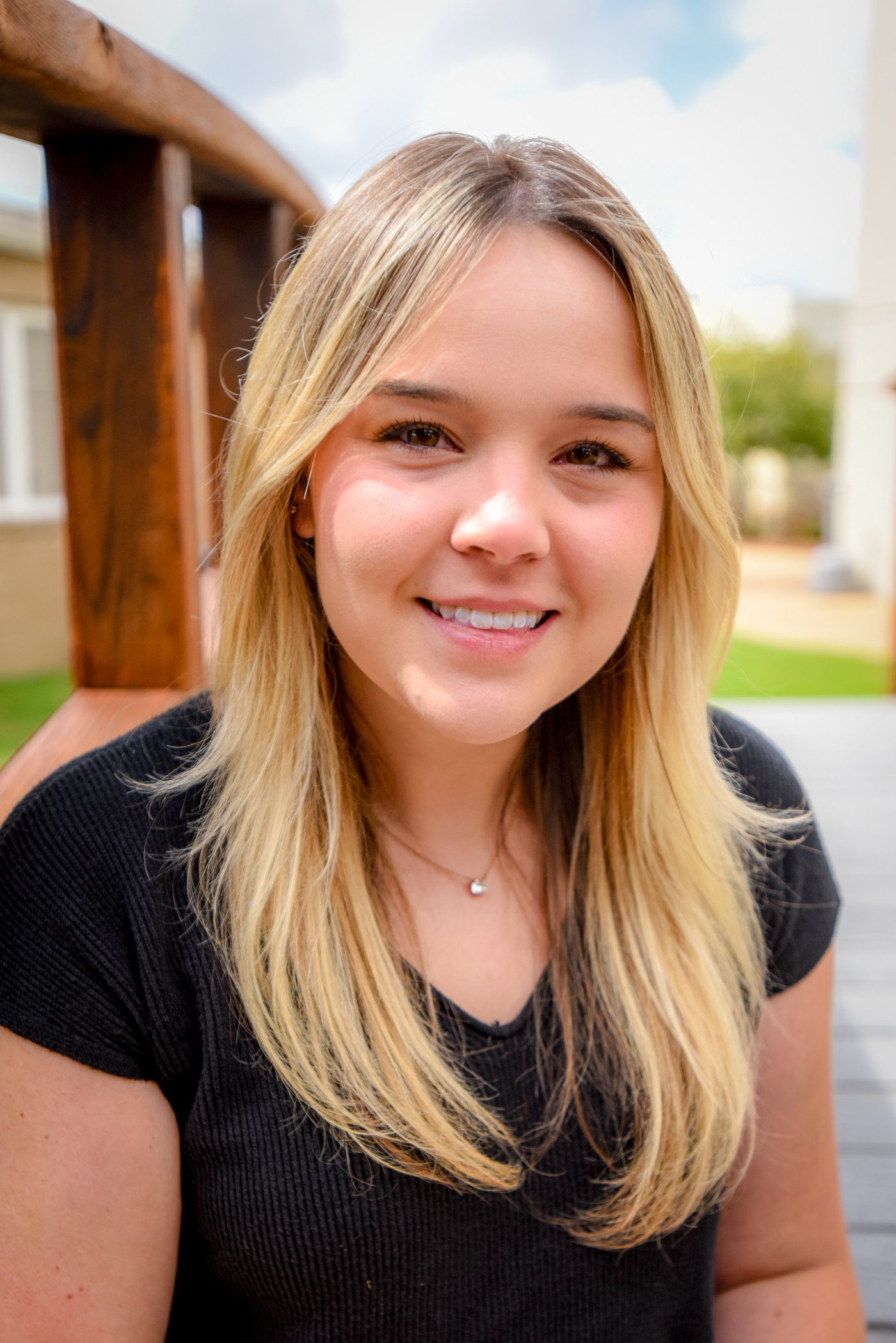 Hometown: Bartlett, TN
During my year as a resident, I am most looking forward to exploring my gifts and abilities in additional depth and determining how they best work in ministry. As I work closely alongside worship, women's ministry and student ministry staff, I'm very excited to discover clarity on God's direction for my life.
"My flesh and my heart may fail, but God is the strength of my heart and my portion forever."
Psalm 73:26
David Oppel - Worship, Student and Men's Ministry Support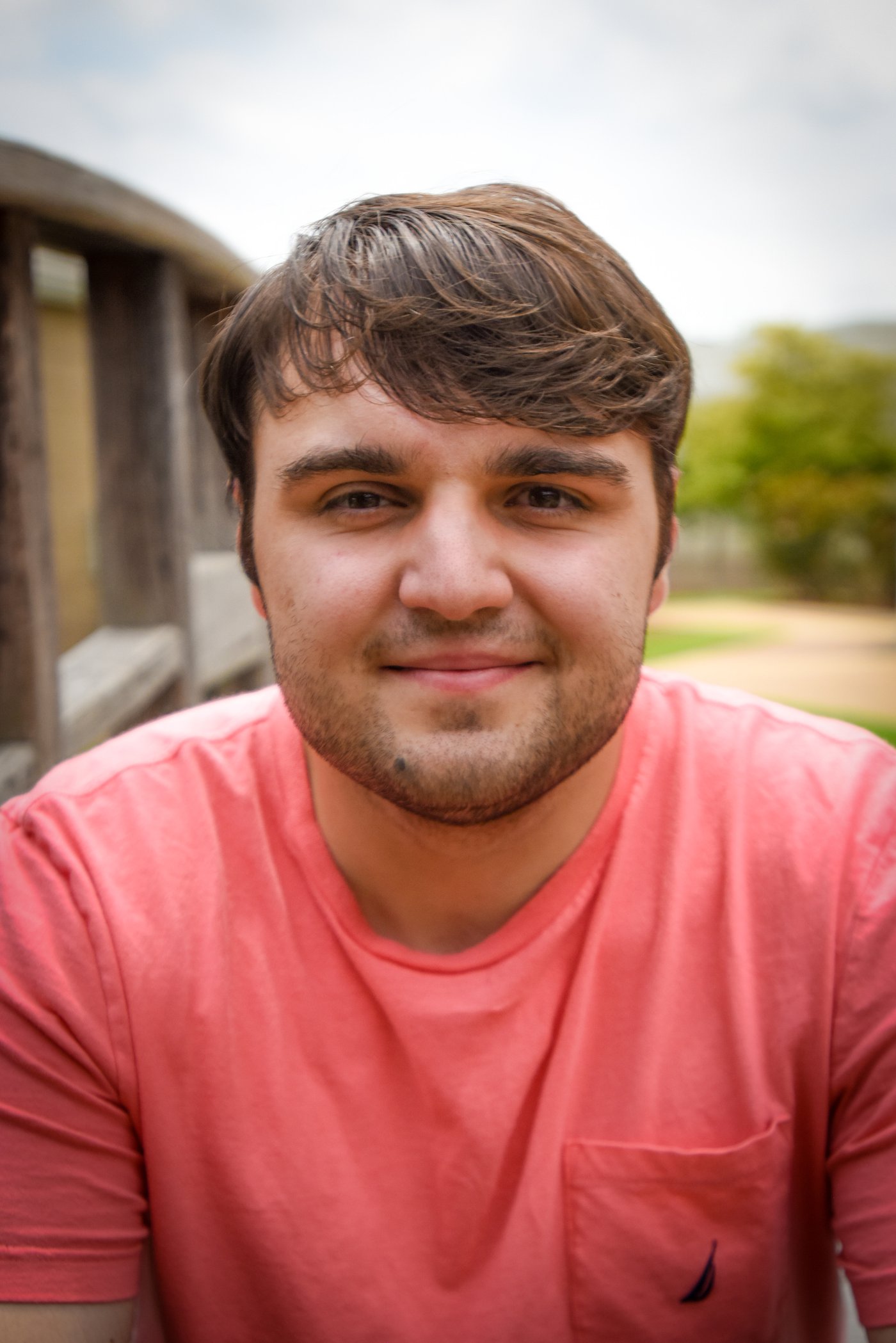 Hometown: Tucson, AZ
I love working with Getwell Student Ministry for so many reasons! First, our student ministry team is amazing. Everyone is gifted in unique ways, making us a well rounded team. Secondly, our volunteers are awesome! God has given this ministry spiritual leaders with hearts longing to grow and care for the next generation. Lastly, we have some great kids. I have loved getting to know these students from the seniors to the sixers!
"Come to me, all you who are weary and burdened, and I will give you rest. Take my yoke upon you and learn from me, for I am gentle and humble in heart, and you will find rest for your souls. For my yoke is easy and my burden is light." Matthew11:28-30
Lisa Otters - Kids Ministry Coordinator (3rd-5th)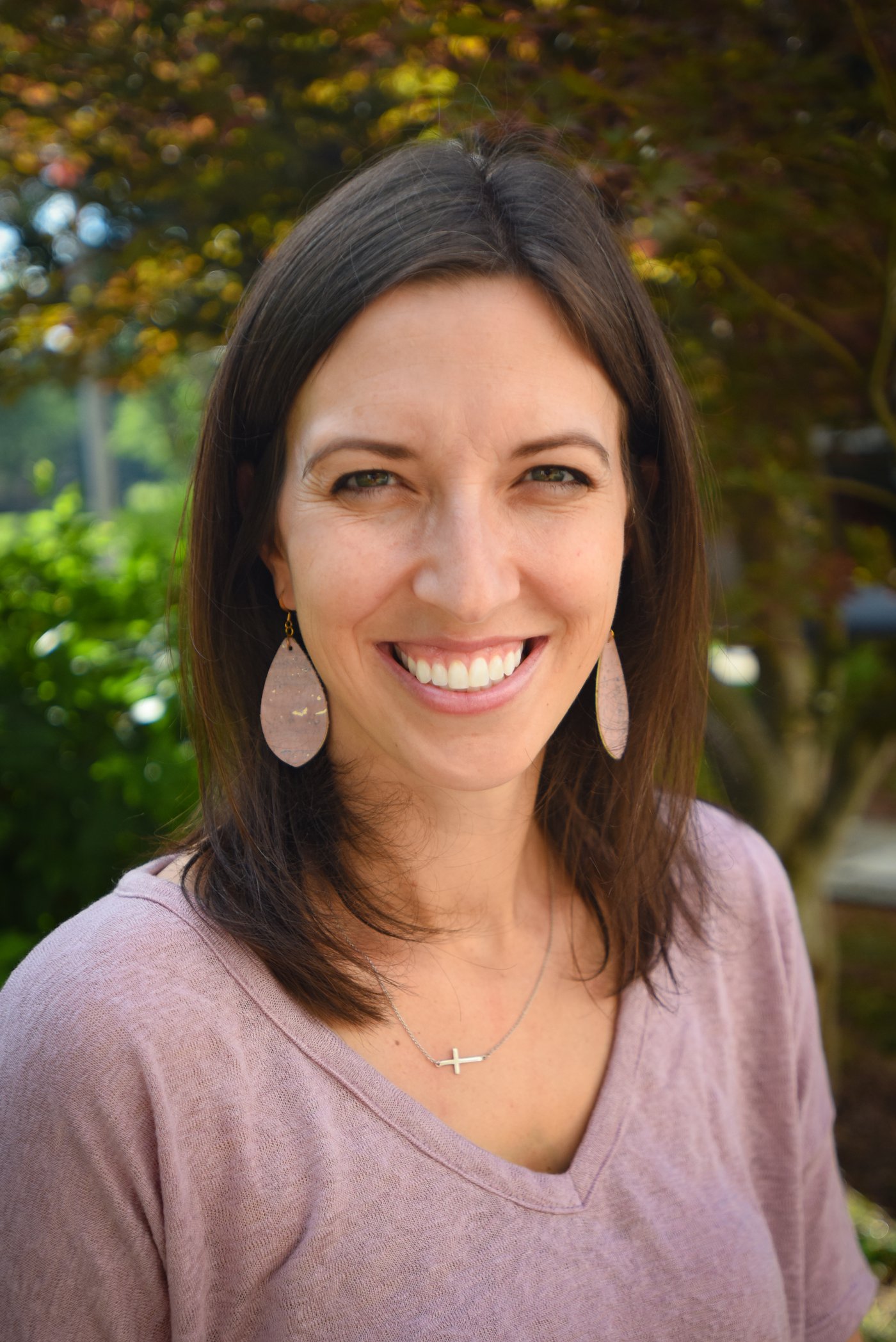 Hometown: Fredericksburg, IA
I am excited to be a part of Getwell Kids Ministry. Kids are a gift, and as a Kids Ministry Coordinator, I get to see how much of a blessing they are every Sunday. I see them singing songs to Jesus and Jesus' love that shines through them to their friends and leaders. I get the opportunity to share unconditional love and tools to help grow them for a lifetime. Kids are important to Jesus. "But Jesus said, 'Let the little children come to me and do not hinder them, for to such belongs the kingdom of heaven. (Matthew 19:14) It's made so evident throughout the whole Bible that kids are important to Jesus, which means they should be important to us, too!
Children are a gift from the Lord, they are a reward from him. (Psalm 127:3)
Sarah Pounders - Student Ministry Administrator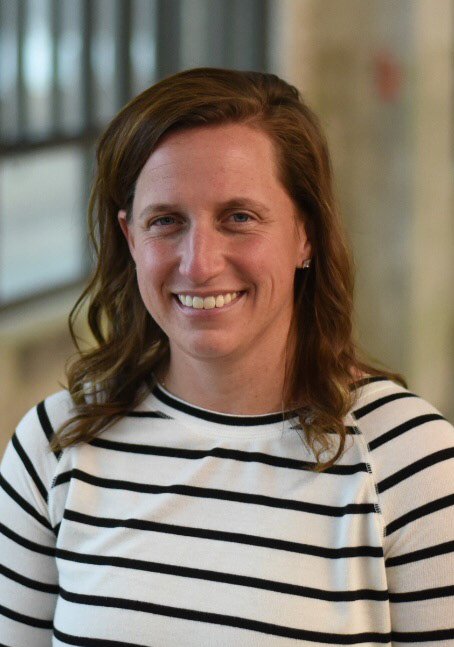 Hometown: Walls, MS
Within Student Ministry our hope is that every student that comes through our doors knows that they matter and that we are for them. We want students to find a place where they belong within a community of believers as we partner alongside parents to build student's faith. I am grateful to serve a God that can handle any doubt I have ever thrown at Him. C.S. Lewis also provides a constant reminder for me that, "there are no ordinary people."
"There is therefore now no condemnation for those who are in Christ Jesus." Romans 8:1
Jessica Remak - Nursery Ministry Assistant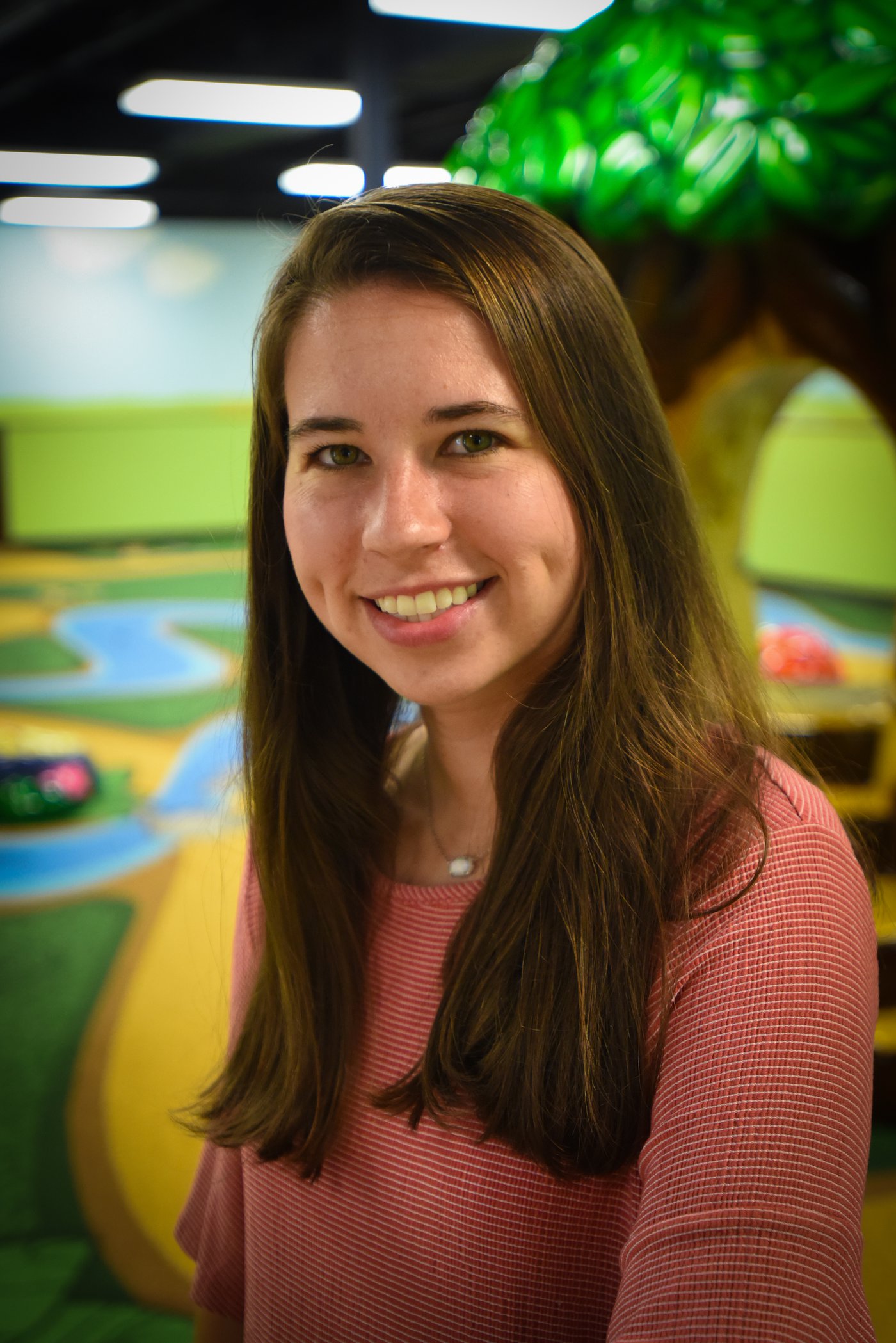 Hometown: Southaven, MS
I've been helping with the nursery ministry at Getwell for the past 16 years, so I guess it's pretty obvious that my passion is loving on babies and kids! My favorite thing is that kids can come hang out with us and feel loved all while we're sharing the stories of Jesus. Now, I'm blessed to have a child of my own that gets to be loved on in the nursery.
"I have no greater joy than to know that my children are walking in the truth." 3 John 1:4
Carla Respess - Special Needs Ministry Coordinator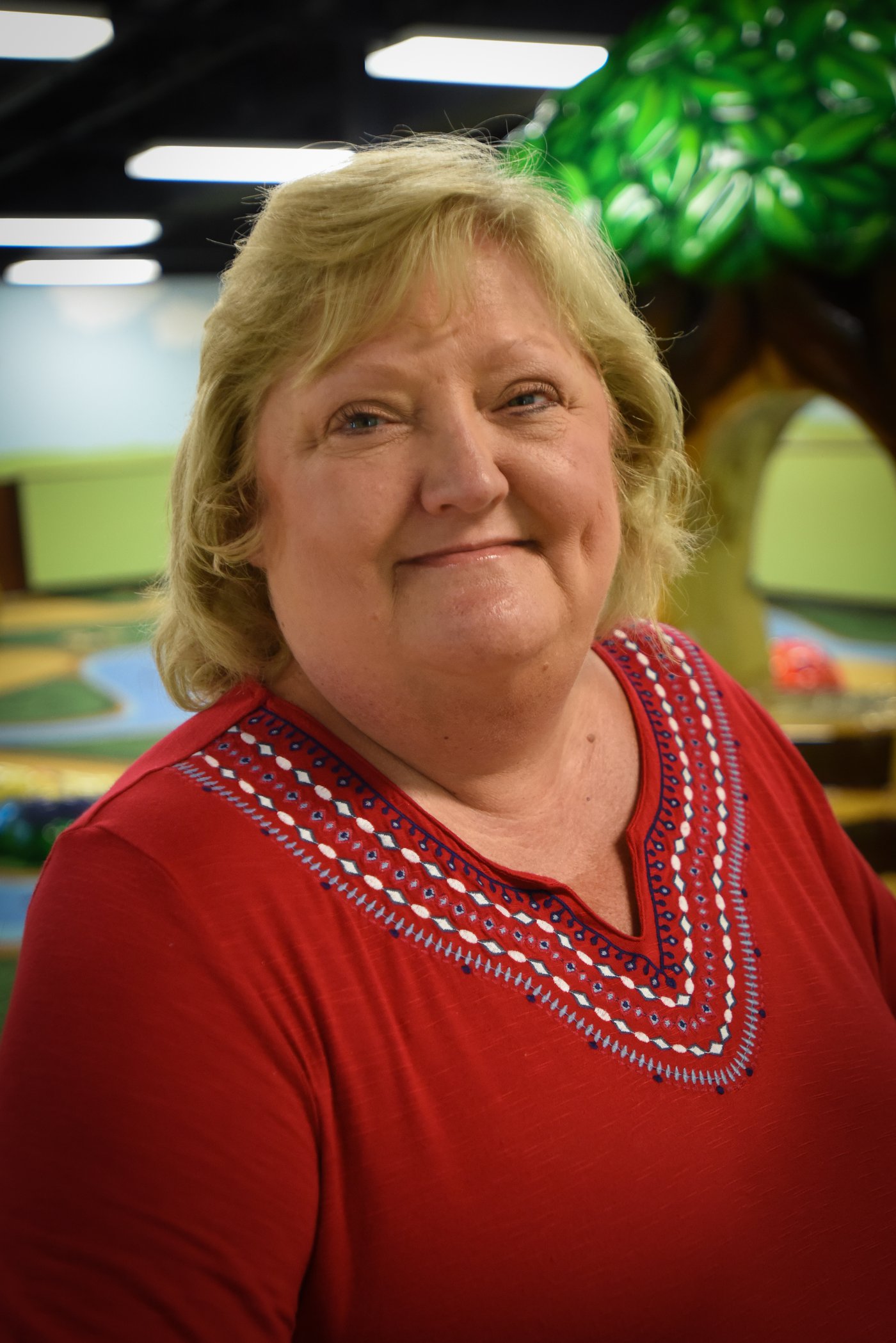 Hometown: Memphis, TN
As an educator I have been blessed to work with children and their families for over 36 years. That focus has always been children with special needs. Our special needs ministry allows children and their families the opportunity to come and hear God's word and feel his amazing grace in a loving environment.
"Let the little children come to me, and do not hinder them, for the kingdom of heaven belongs to such as these."
Matthew 19:14
Marylyn Rodgers - Front Desk Secretary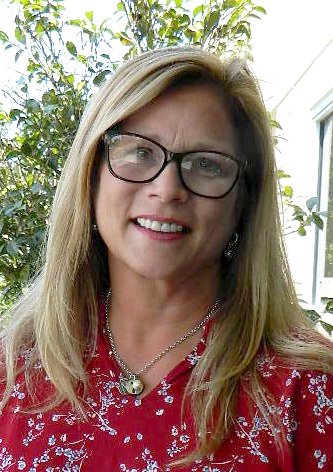 Hometown: Monroe, LA
I have the joy of sitting at the front desk during the week and greeting everyone that contacts the church either in person or on the phone. I love that I have the opportunity to share God's love and help others as they stop by the church. I grew up going to church with my family but when we visited Getwell in 2006 we felt the Holy Spirit moving like never before and knew this is where we belonged. "I am the vine and you are the branches; he who abides in Me and I in him, he bears much fruit, apart from Me you can do nothing." John 15:5
Grateful for His abiding love!
Ally Rogers - Creative Arts Coordinator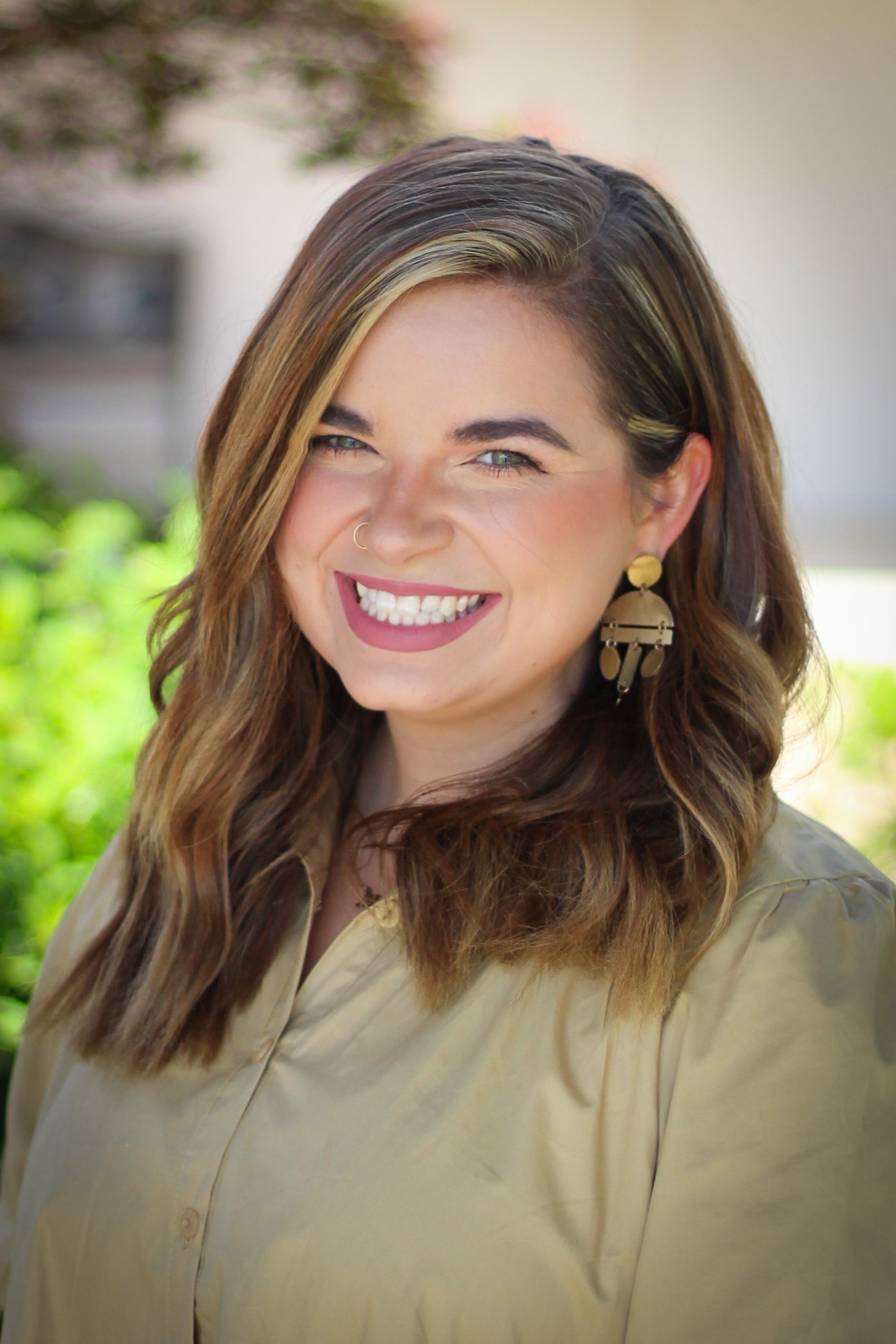 From interning with the Student Ministry for two summers and to now working on the team, this church has made it clear that they are for you. I have had the privilege to serve in all areas of ministry that I love. From teaching students, leading worship on Sundays and Wednesdays, and helping run the social media ministry, this church allows opportunities to grow and use your gifts. At Getwell Church, you will experience authentic worship, genuine relationships, and the One True God. I am so thankful for the Lord radically opening a door at Getwell and for bringing me to this church family.
"The Lord your God is in your midst, a mighty one who will save; he will rejoice over you with gladness; he will quiet you by his love; he will exult over you with loud singing." Zephaniah 3:17
Joey Scola - Executive Director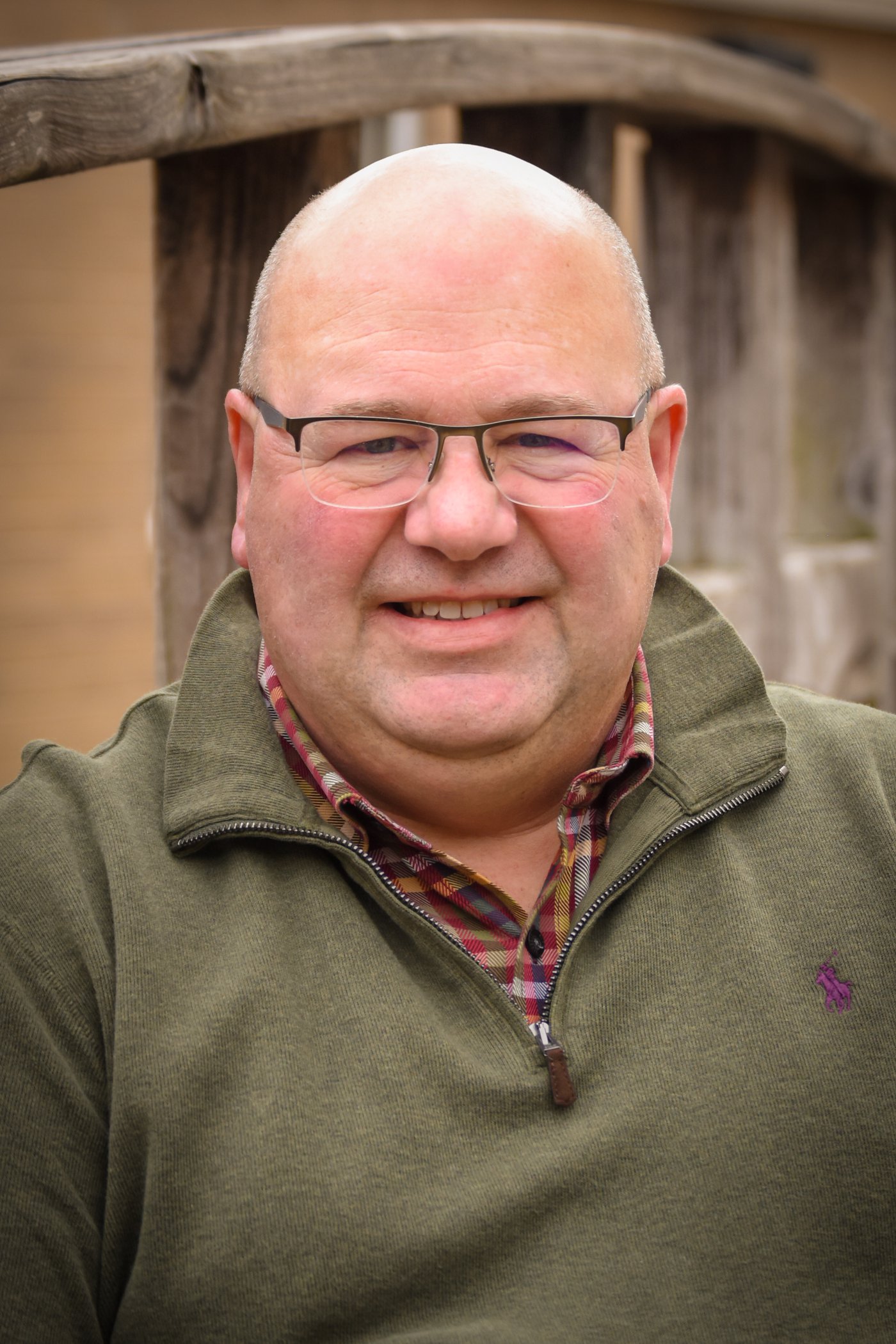 Hometown: Memphis, TN
Every morning, I begin my day talking to God and praying over His Church, our leaders, and the people of Getwell. We have much work to do to further His Kingdom, so it is very important to me to consult with the One who guides my steps and thoughts each day. I am very excited to see how God is going to lead, guide and direct us at as we advance His Kingdom here at Getwell Church.
My wife, Janet, and I have been members of Getwell for many years. We have always felt a strong presence of the Holy Spirit at our church. We have also experienced the genuine love of God expressed to us through our Getwell family. In John 10:9, Jesus said, "I am the door, if anyone enters by me, he will be saved and will go in and out and find pasture." As members of Getwell, we have the privilege of going in and out of our church doors after the Lord fills us with His Word through our servant pastors' messages. Our responsibility as believers of Christ is to witness to those around us by planting seeds of faith, hope and love. That's how we show the world the love and hope that is Jesus.
"For I know the plans I have for you," says the Lord. They are plans for good and not for disaster, to give you a future and a hope. In those days when you Pray, I will listen. If you look for me wholeheartedly, you will find me!" Jeremiah 29:11-13
Meghan Silva - Kids Ministry Coordinator (K-2nd)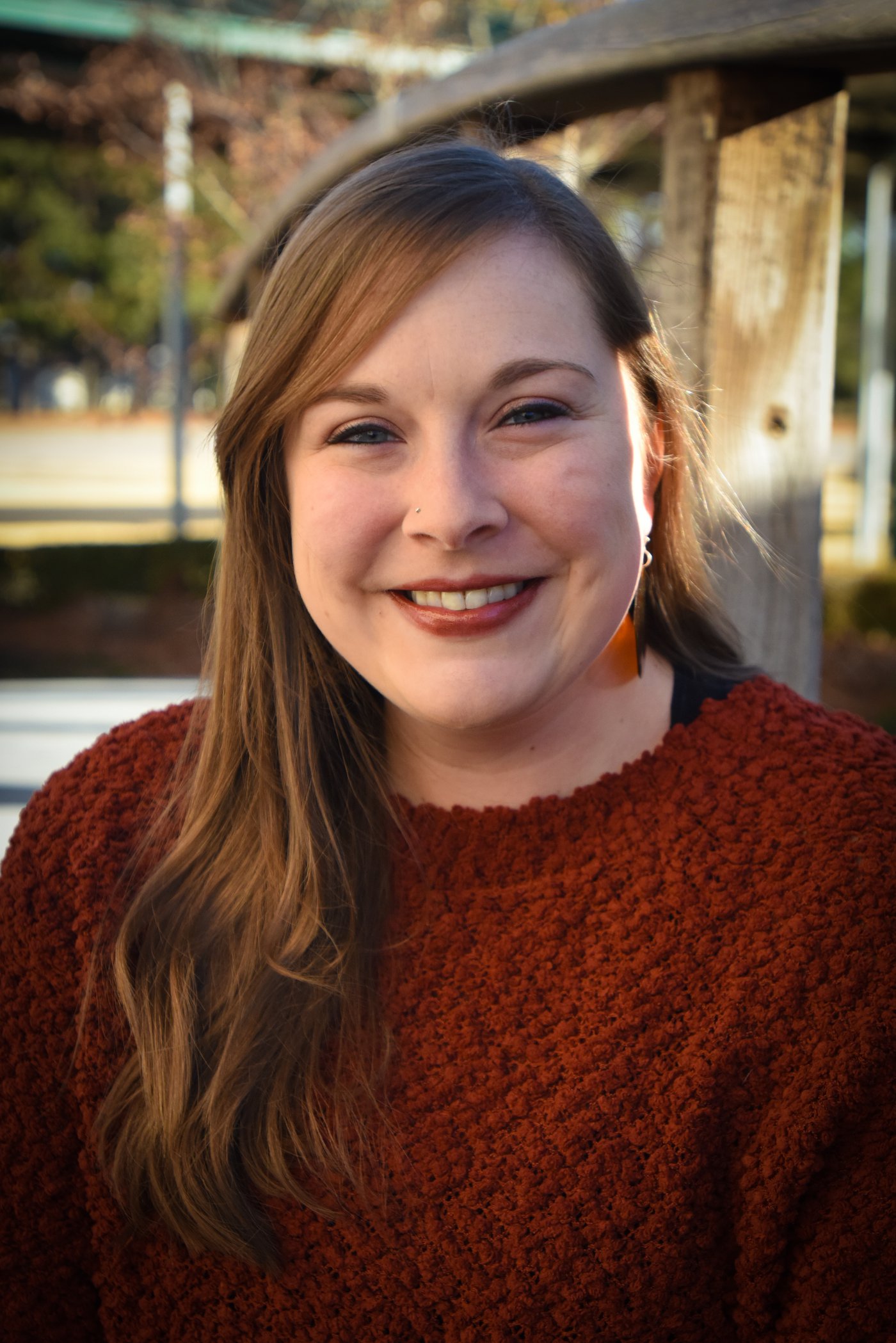 Hometown: Southaven, MS
I have had the blessing of attending Getwell with my parents throughout the years whenever I was able to be home on Sundays. No matter how often I attended, I was always blown away by how welcome I felt and that people made an effort to remember my name even when they hadn't seen me in a while. Being able to join the staff team is an answer to a prayer that I didn't even know to articulate for the longest time. I have felt nothing but blessed to be back home in Southaven, attending church with my family, and working alongside staff members I have looked up to for a long time. God has given me the greatest joy in serving kids and their families and I pray to see God move in huge ways through the families of Getwell into the surrounding community.
"I have told you these things, so that in me you may have peace. In this world you will have trouble. But take heart! I have overcome the world." John 16:33
Amberlie Smothers - Discipleship, Connections and Outreach Support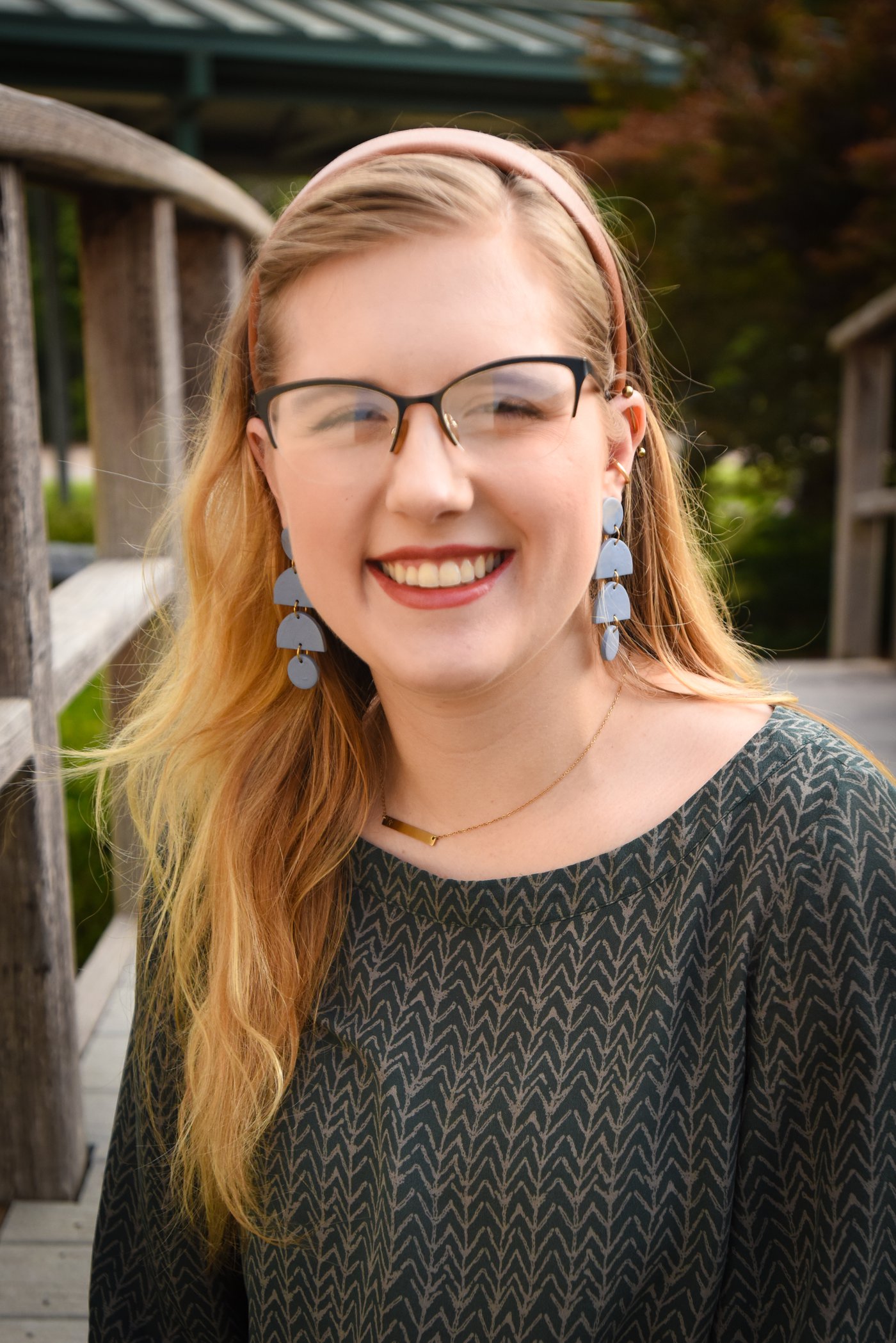 Hometown: Memphis, TN
It's a blessing to be able to be a servant to the Getwell family and help others grow closer to the Lord while I grow closer to Jesus in the process! Between Women's Ministry, Young Adult Ministry, Missions and more – all glory to God as I work to spur others on to love and good deeds.
"Do not let your hearts be troubled. You believe in God; believe also in me." Jesus in John 14:1
Crystal Tabor - Nursery Coordinator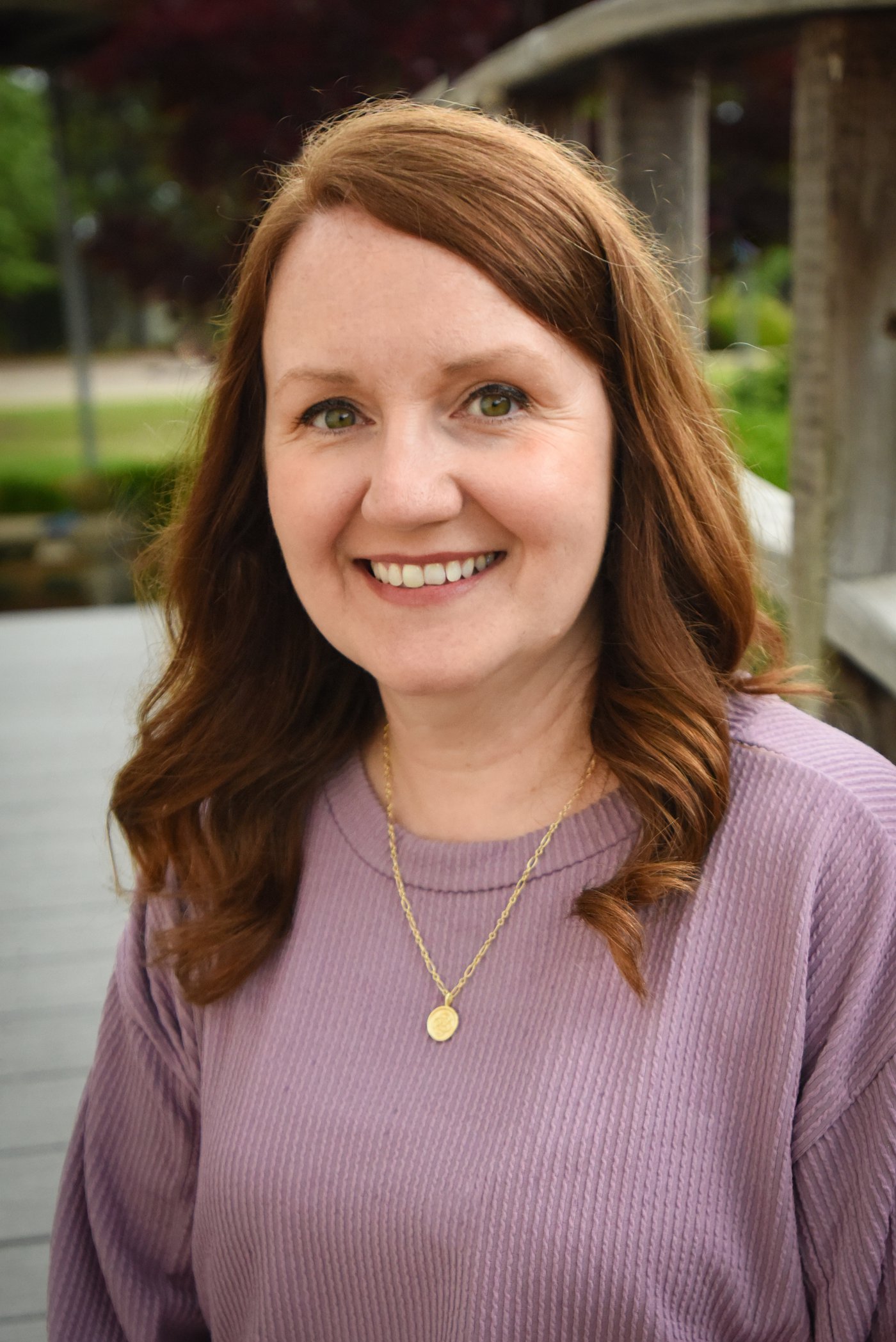 Hometown: Mountain Home, AR
I love Jesus and I love children. What a blessing to combine those two loves and share the beautiful love of Jesus with our precious little ones. Getwell is a special place and I am grateful to be a part of the work God is doing here.
Trust in the Lord with all your heart, and lean not on your own understanding; in all your ways acknowledge Him, and He will direct your paths.
Proverbs 3:5-6
Darrell Tabor - Operations Coordinator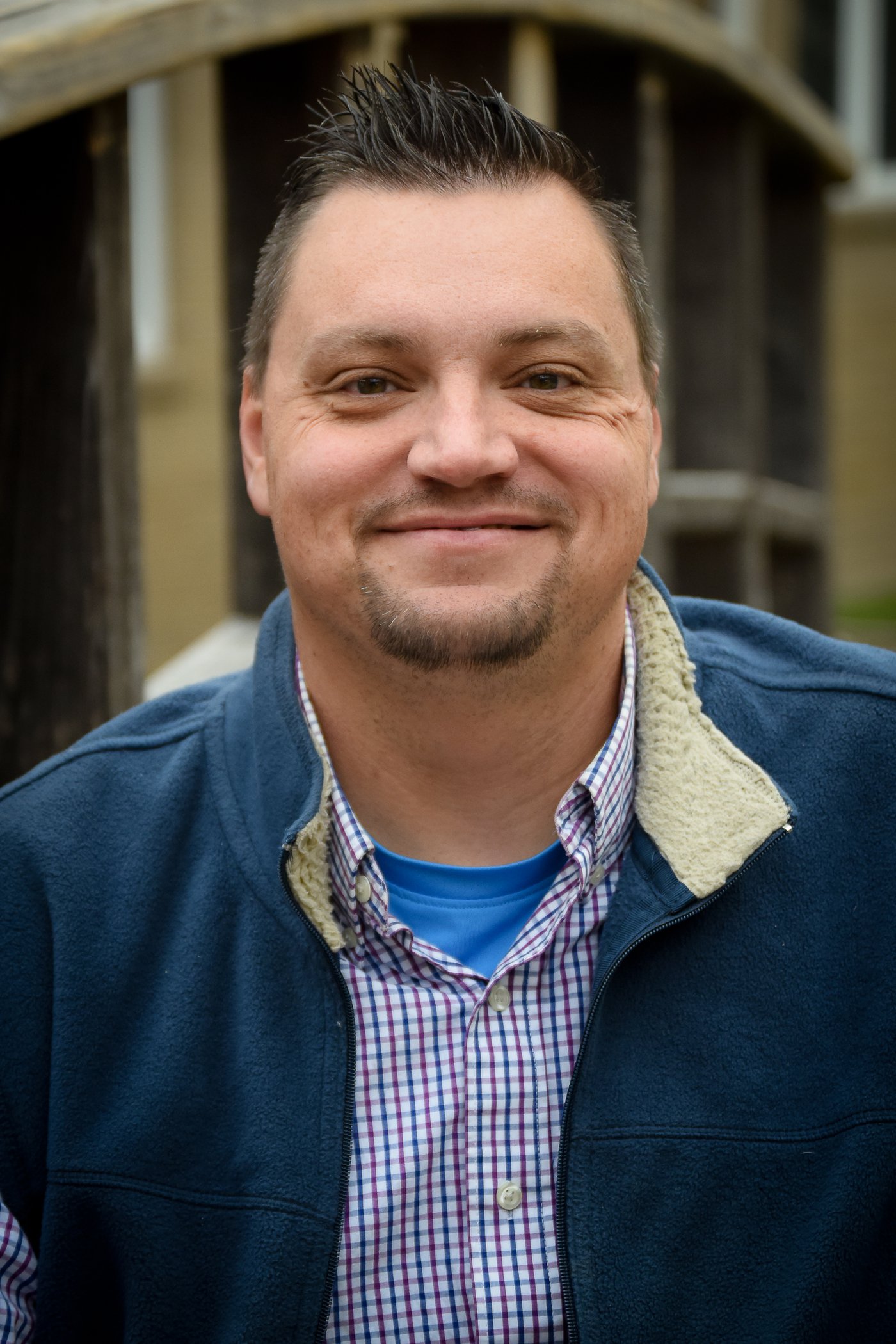 Hometown: Jessieville, AR
There's no greater experience than when God's people gather together to worship Him! As the Director of Operations at Getwell Church I have the privilege to create and maintain the environment, resources, and processes where the Church can come together to do just that. I have been a follower of Christ since I was 6 years old and it is an honor to continue that lifelong journey with others here at Getwell Church.
"Whatever you do, work heartily, as for the Lord and not for men…" Colossians 3:23
Jessica Terrell - Hospitality Coordinator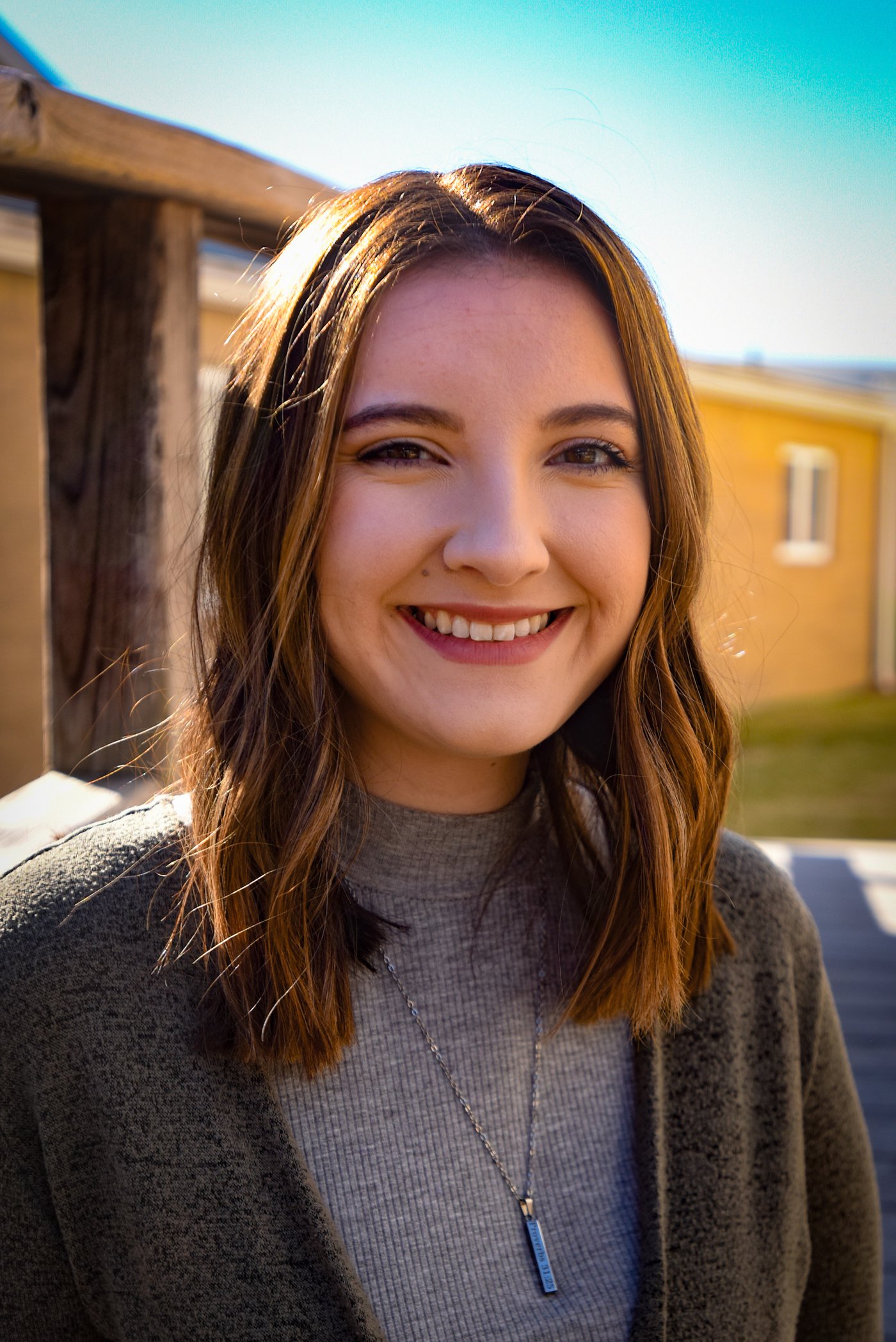 Hometown: Natchez, MS
Since first attending Getwell in 2020, my husband and I knew we had found our home. We were immediately treated like family and shown so much kindness from the staff and congregation. We kept coming back each Sunday because of the hospitality we were shown, and now I get to do the same for other new families!
I pray each week that God will use the gifts of our hospitality team to reach someone who doesn't yet know Jesus. I want everyone who walks through the doors of Getwell to see the redeeming light of Jesus through our team of greeters, just like I did!
"God is within her, she will not fall; God will help her at break of day." Psalm 46:5
Jessi Wallace - Communications Specialist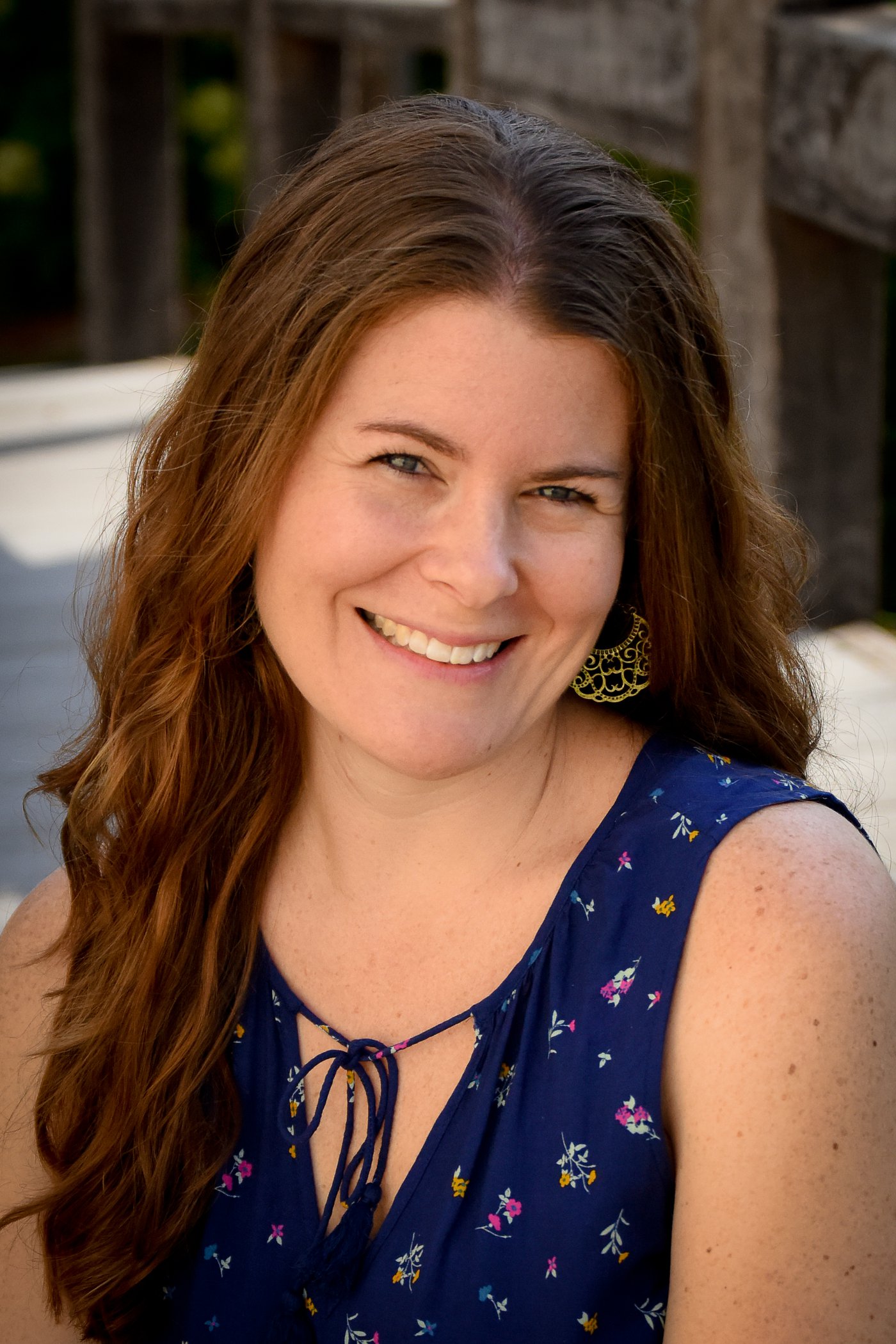 Hometown: Hattiesburg, MS
Everyone in DeSoto County (and beyond!) needs to experience Getwell's special brand of warmth and caring and feel the way the Holy Spirit works in this place. That's why my job – telling everyone about the great things going on here – is the best job ever, and it never gets old. I am so grateful that God brought my family here to serve in 2013 – it has already been an incredible journey of walking in trust to follow where He leads and I can't wait to see what He's going to do next!
"…for you have been my help, and in the shadow of Your wings I sing for joy." Psalm 6:37