MEET OUR STAFF
Got questions for a Getwell staff member? Contact them by emailing them using this format: firstname.lastname@getwellchurch.org or drop them a note via our "Contact Us" form.
Bill Beavers - Senior Pastor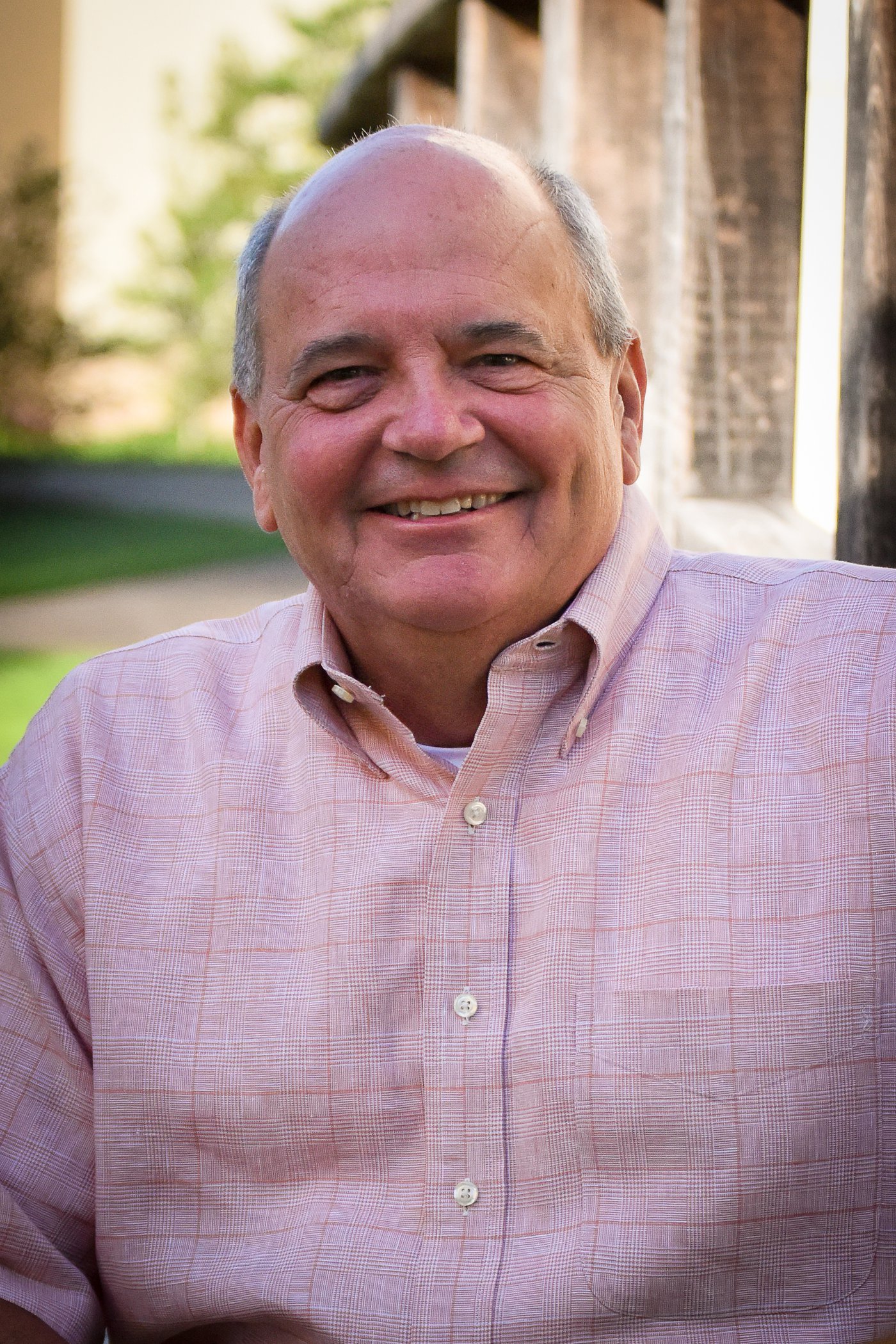 Hometown: New Albany, MS
"It has been my privilege to serve Getwell Church as senior pastor for the past 20 years. For me, the joy of being a pastor is walking with people on their spiritual journey. That privilege not only allows me the opportunity to watch people grow in their knowledge and love of the Lord, but it also allows me the high honor to be present in the mountaintops and valleys of their life - a true gift.
"God is not unjust; he will not forget your work and the love you have shown him as you have helped his people and continue to help them." Hebrews 6:10
Jonathan Wallace - Associate Pastor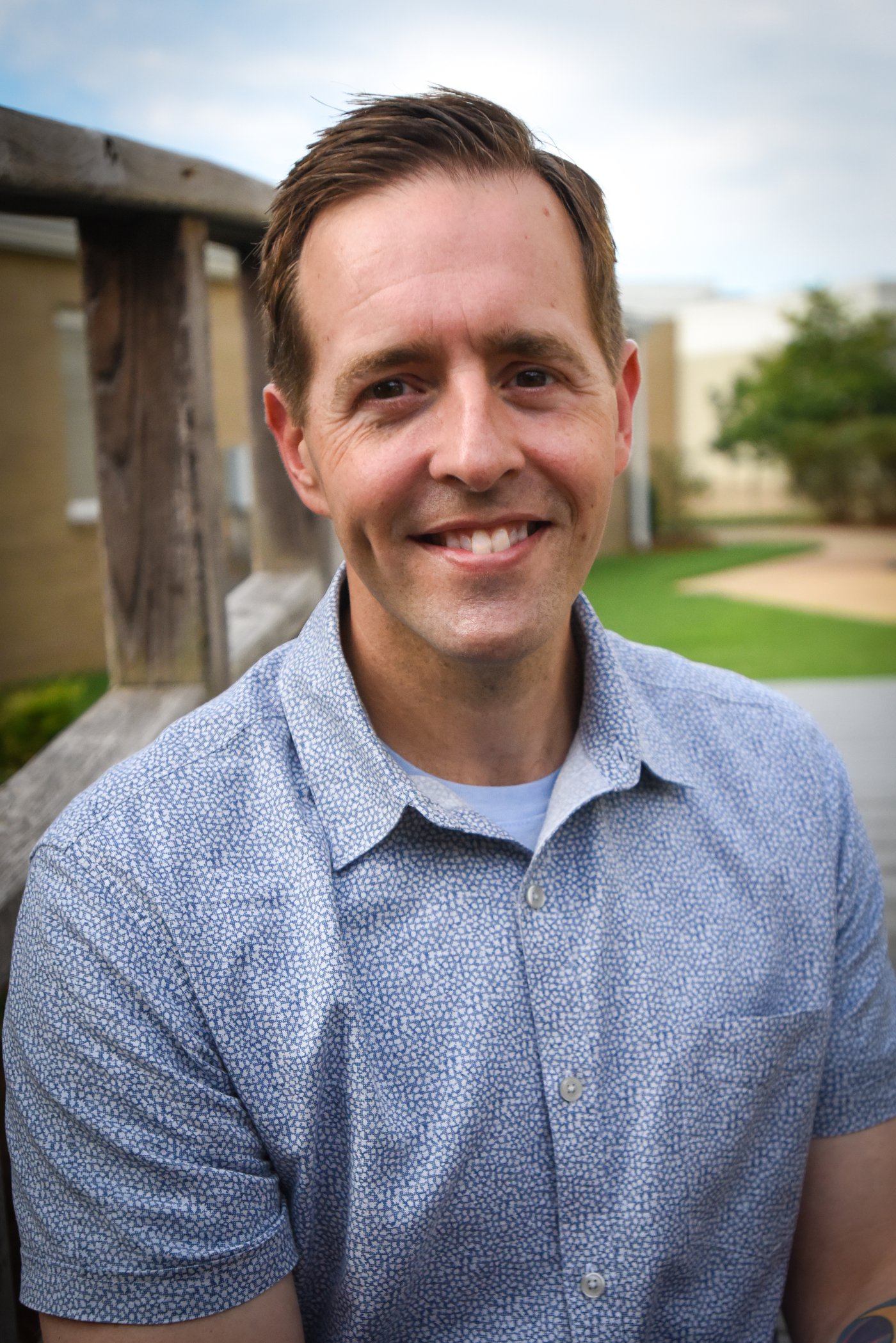 Hometown: Hattiesburg, MS
I started following Jesus when I was seventeen years old, and since that time I cannot get over what Jesus has done for me. I have a passion to help people see what Jesus offers and what He wants to do in our lives. Our hope at Getwell is to see people connect with each other and with Jesus in meaningful, genuine relationships. We want to be real and authentic. We want to love and be loved. There is nothing better than realizing what God has done for me and what He wants to do through me along with the people He has put around me.
"Therefore, I urge you, brothers and sisters, in view of God's mercy, to offer your bodies as a living sacrifice, holy and pleasing to God—this is your true and proper worship. Do not conform to the pattern of this world, but be transformed by the renewing of your mind. Then you will be able to test and approve what God's will is—his good, pleasing and perfect will." Romans 12:1-2
Nathan Russell - Hernando Campus Pastor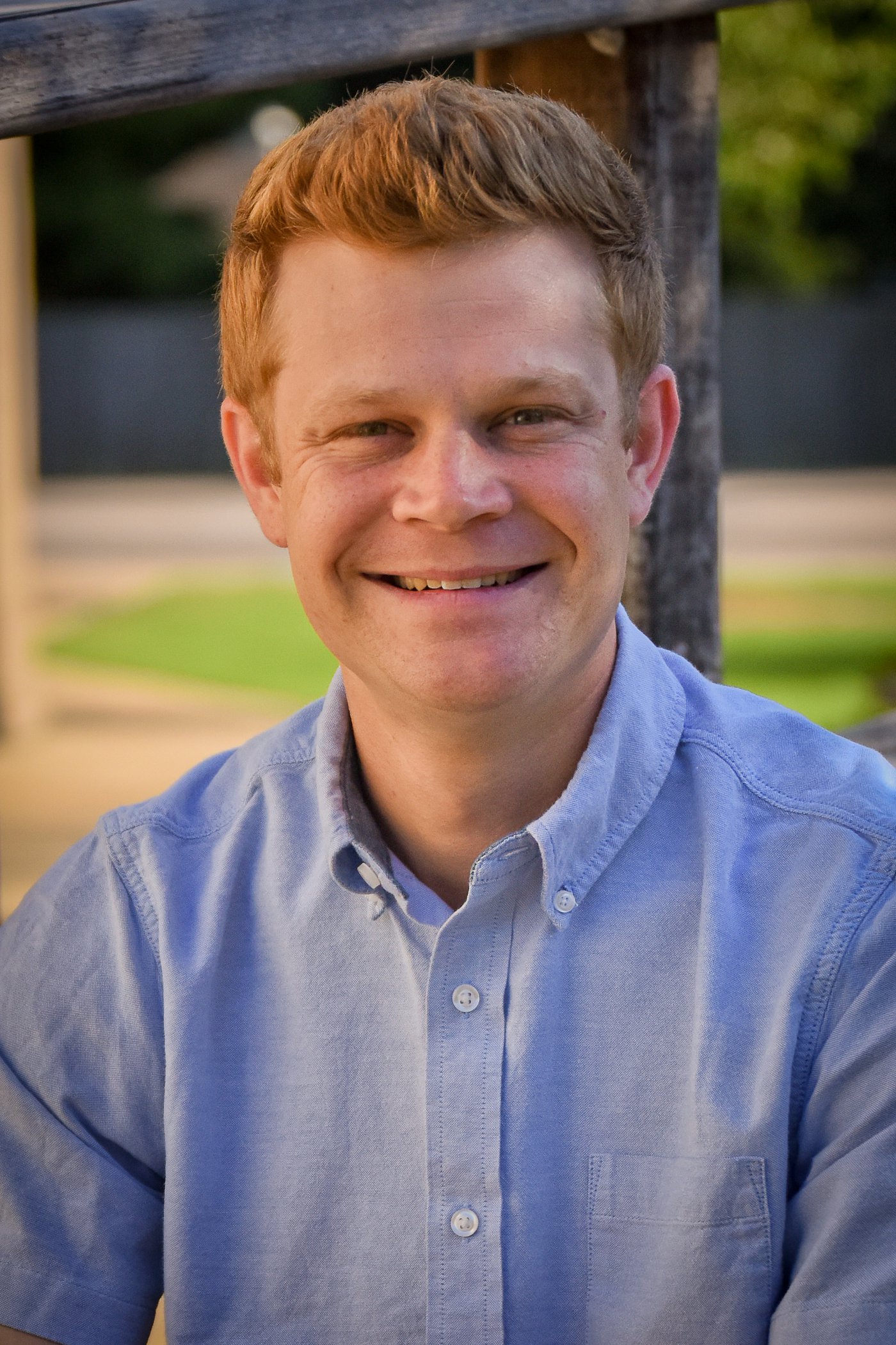 Hometown: Eupora, MS
I have a desire to see people deepen their affection for Jesus and expand their knowledge of God. Thankfully, Getwell Church has provided an opportunity for me to do that since 2013. It is my hope that Christ will continually be exalted in Hernando, so that we may be able to fulfill Jesus words in Matthew 6:10 - "Your Kingdom come, your will be done, on earth as it is in Heaven."
Kim Ball - Director of Women's Ministry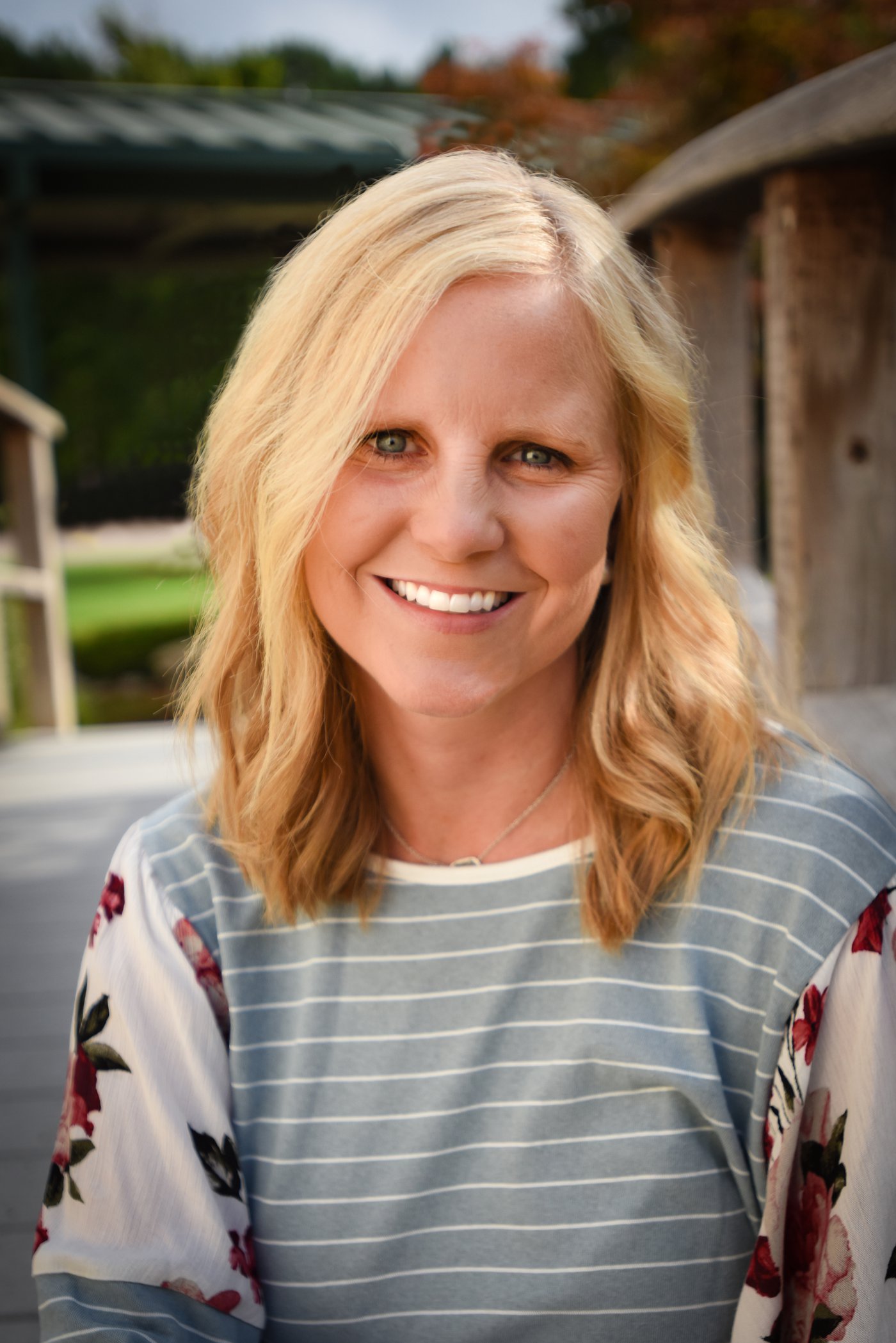 Hometown: Germantown, TN
It is my passion to lead women to experience Jesus in a real way and to form connections with each other as we take one step closer to the heart of Christ! In my own faith experience, my walk with Jesus has deepened as life is done with women in transparency...sharing our struggles, yet pointing each other to Jesus, as Getwell leads us to do! It has been a special blessing to serve on staff at Getwell since 2014.
"Trust God from the bottom of your heart, don't try to figure out everything on your own. Listen for God's voice in everything you do, everywhere you go; he's the one that will keep you on track..." Proverbs 3:5
Amanda Boggs - Assistant to Pastor and Associate Pastor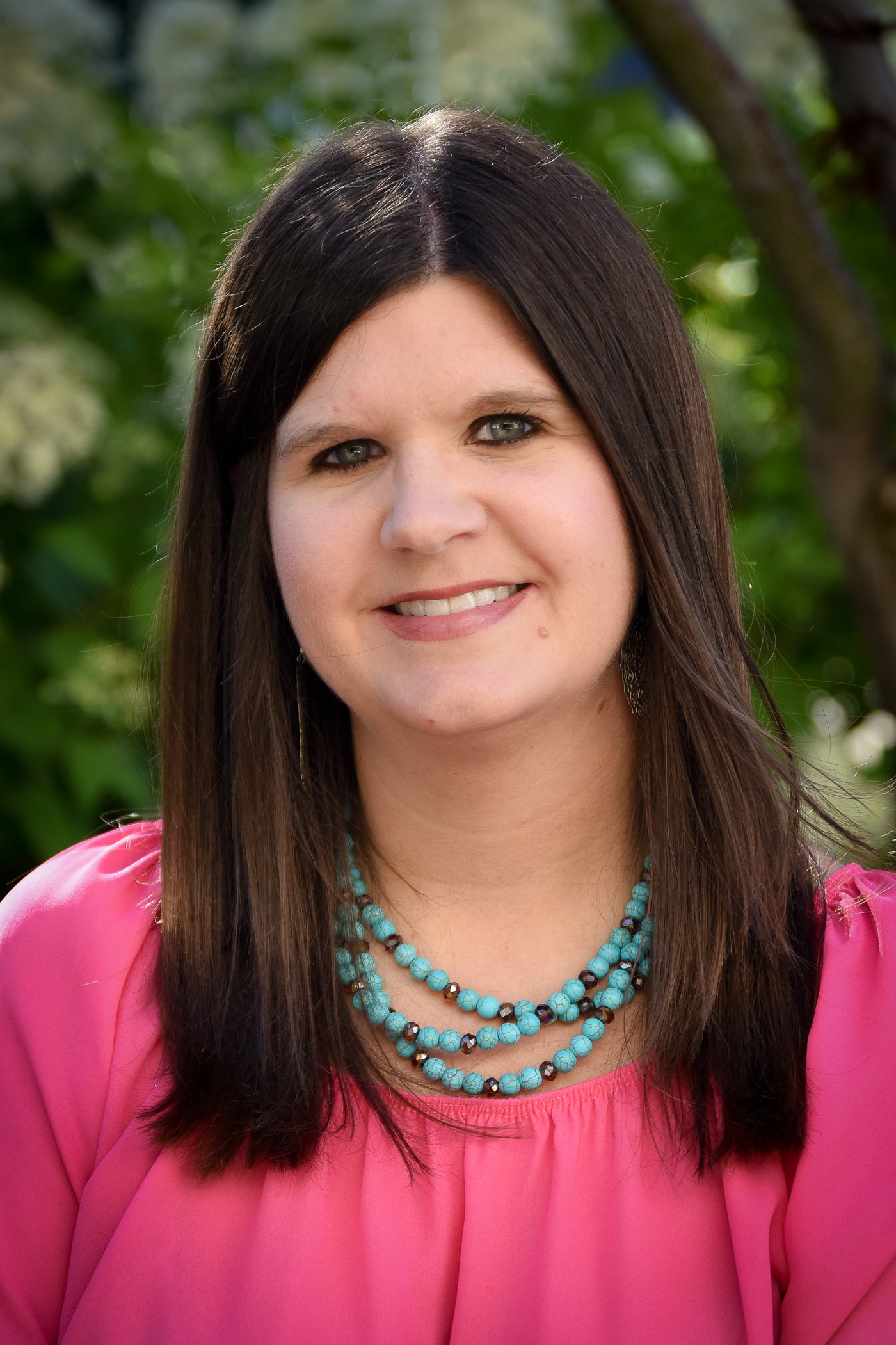 Hometown: Brandon, MS
From the first time I walked in at Getwell in 2003, I felt like I was at home - everyone was so welcoming. I became part of the amazing staff in 2016 and I feel like they are all an extension of my family. It is such a blessing to work and serve with everyone on this team. Being at Getwell has given me an opportunity to meet many people in different walks of life, both locally and through mission trips, to live out my life verse, "It is more blessed to give than to receive." Acts 20:35
Brandon Boone - Operations Assistant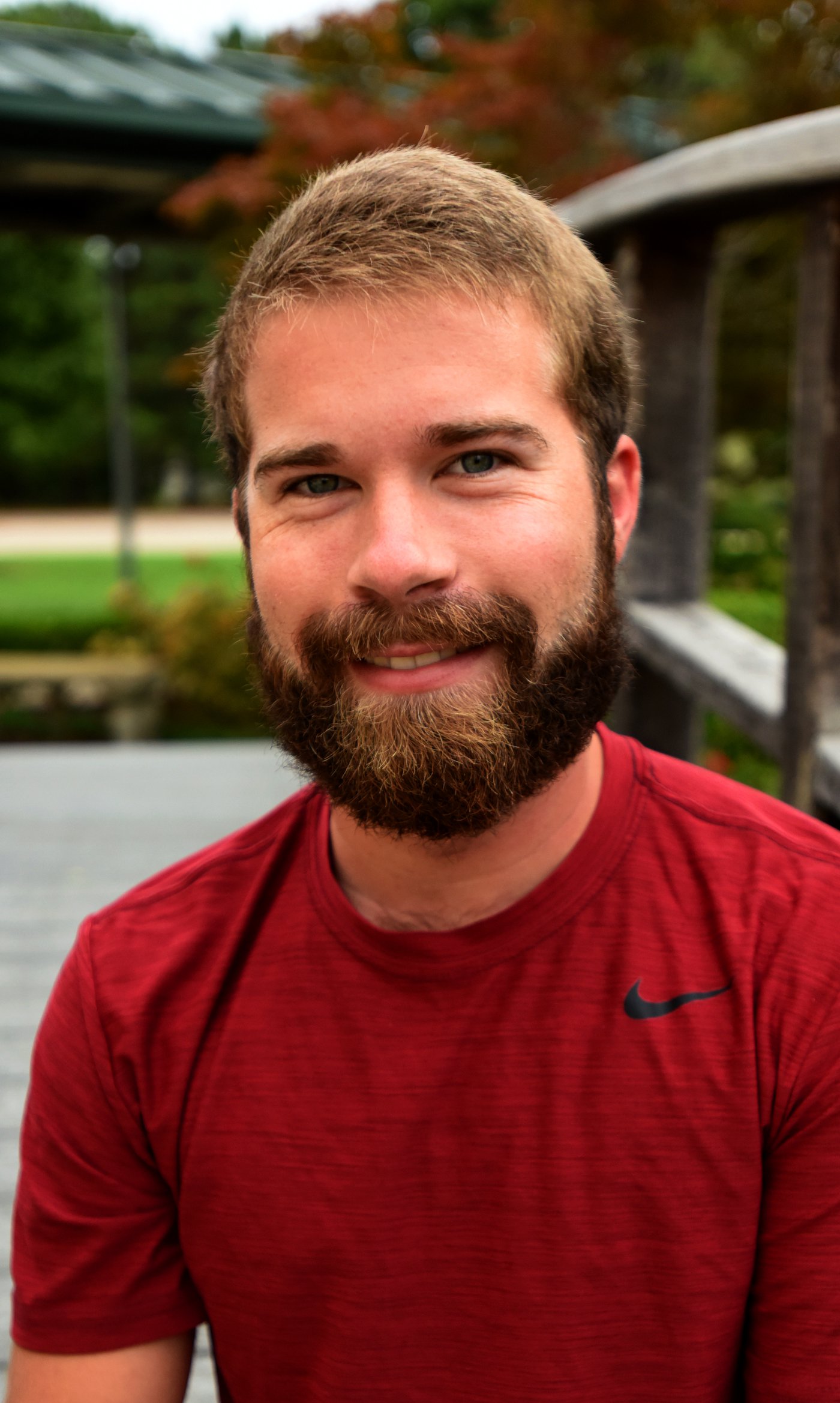 Hometown: Southaven, MS
I enjoy my job at Getwell because I get to use the resources God has provided to serve the people of Getwell and our community. I am grateful that I can use my skills and knowledge to help with the upkeep of the buildings and property. "Commit your work to the Lord, and your plans will be established." Proverbs 16:3. God has blessed me with the opportunity to serve Him and others every day by helping maintain a safe and comfortable environment for everyone that worships at Getwell.
Cheryl Boone - Nursery Ministry and Special Needs Director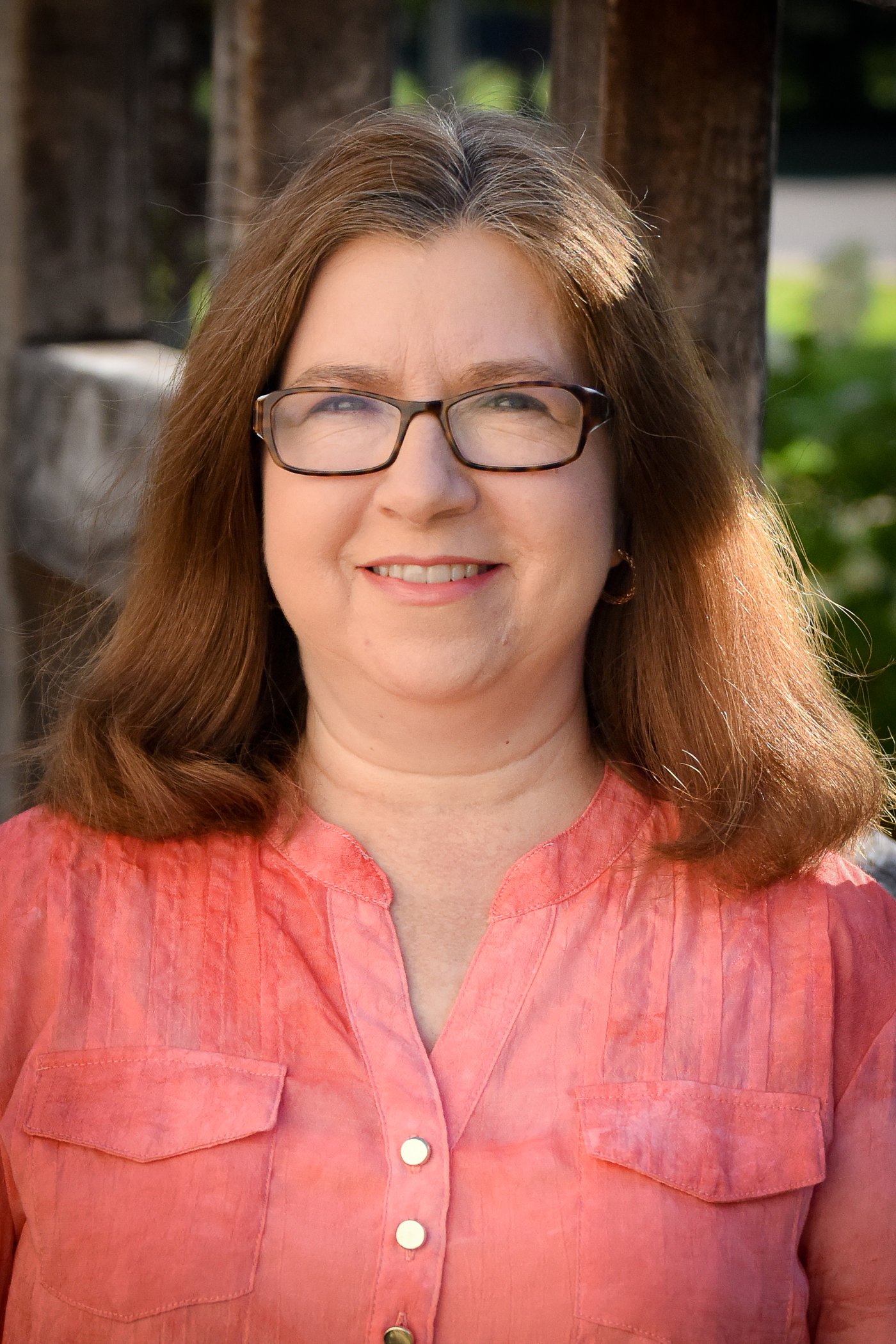 Hometown: Southaven, MS
Everyone that comes to Getwell is treated like family, including ALL the children that come through our doors. It's great being part of the team that provides a loving, safe place designed for fun where the love of Christ is shared with everyone. I love that we can come alongside parents in helping their children learn that they are fearfully and wonderfully made!
"And whatever you do, whether in word or deed, do it all in the name of the Lord Jesus, giving thanks to God the Father through Him." Colossians 3:17
Michelle Breeding - Children's Ministry Volunteer Coordinator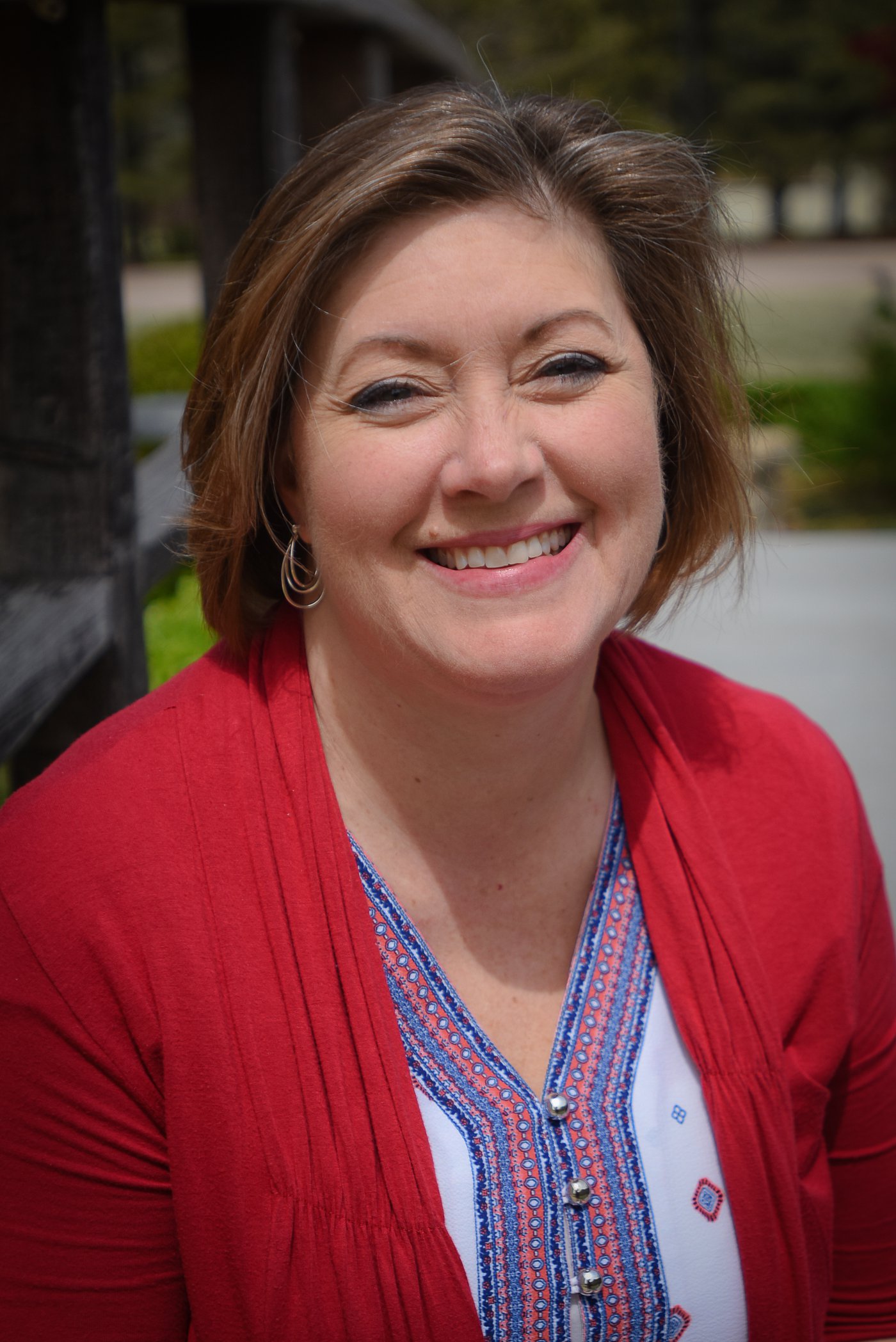 Hometown: Shreveport/Bossier City, LA
Getwell's doors are open to all with loving arms, and we experienced that when my family came in 2014 as we were welcomed and loved on. As I'm working in Kids Ministry I pray for the children's eyes, ears and hearts to be open and able to absorb learning about Jesus. It blesses my heart to hear stories from and about the kids that have come to know Jesus.
Jesus said, "Let the little children come to me, and do not hinder them, for the kingdom of heaven belongs to such as these." Matthew 19:4
Elizabeth Buchanan - Front Desk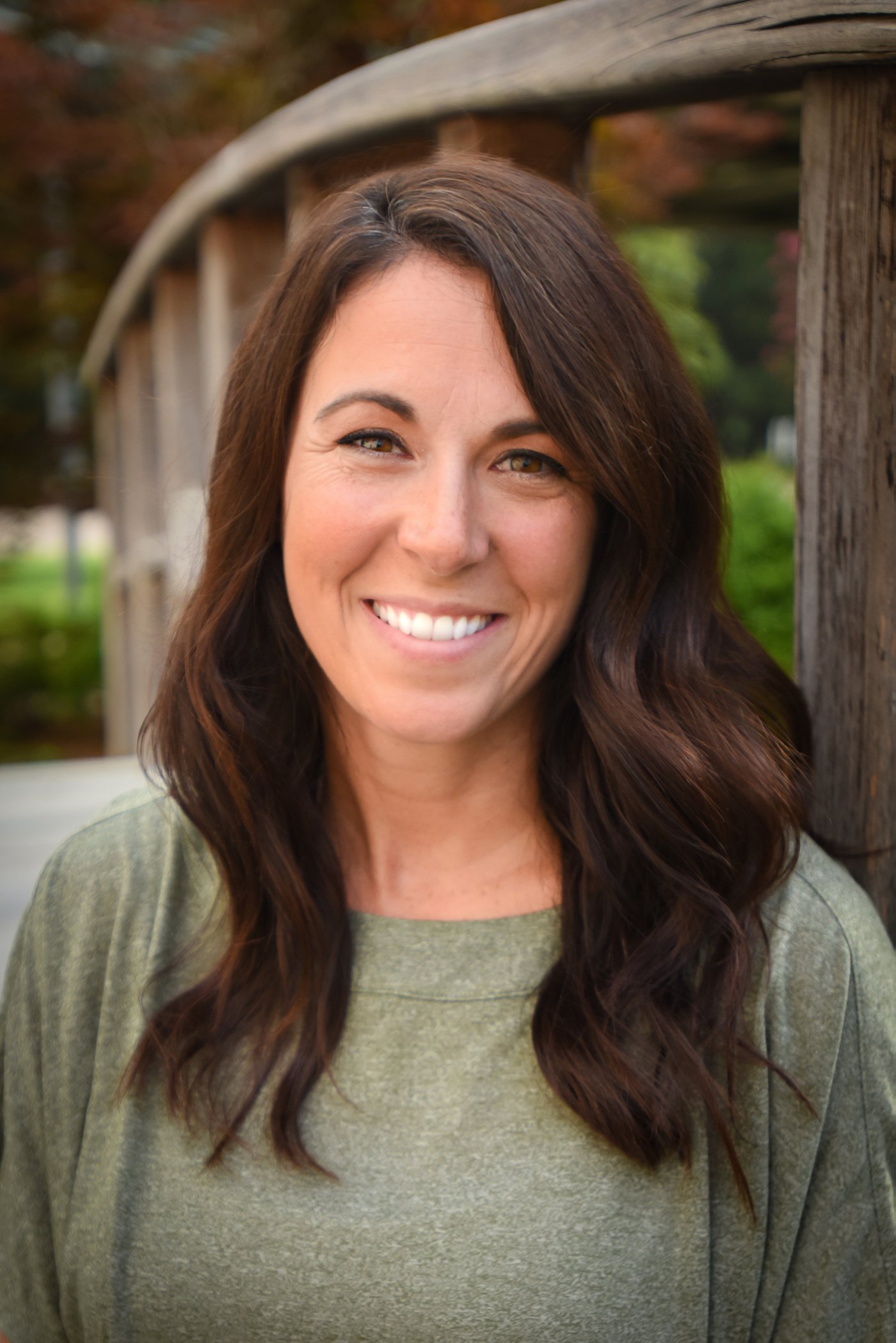 If I had to sum up what I love about Getwell Church, it would be the people, the praise and His presence. Whether you visit the nursery, kids, youth or worship centers, you are met by people who truly want you to be here. The praise team does an amazing job opening your heart through praise music before you hear God's word. What a blessing it is to be in His presence with others! You will find yourself connecting with these same people outside of church as well. While working at the front desk, I'm grateful to be a part of this precious place. "You will keep in perfect peace those whose minds are steadfast, because they trust in you." Isaiah 26:3
Karon Edwards - Day School Director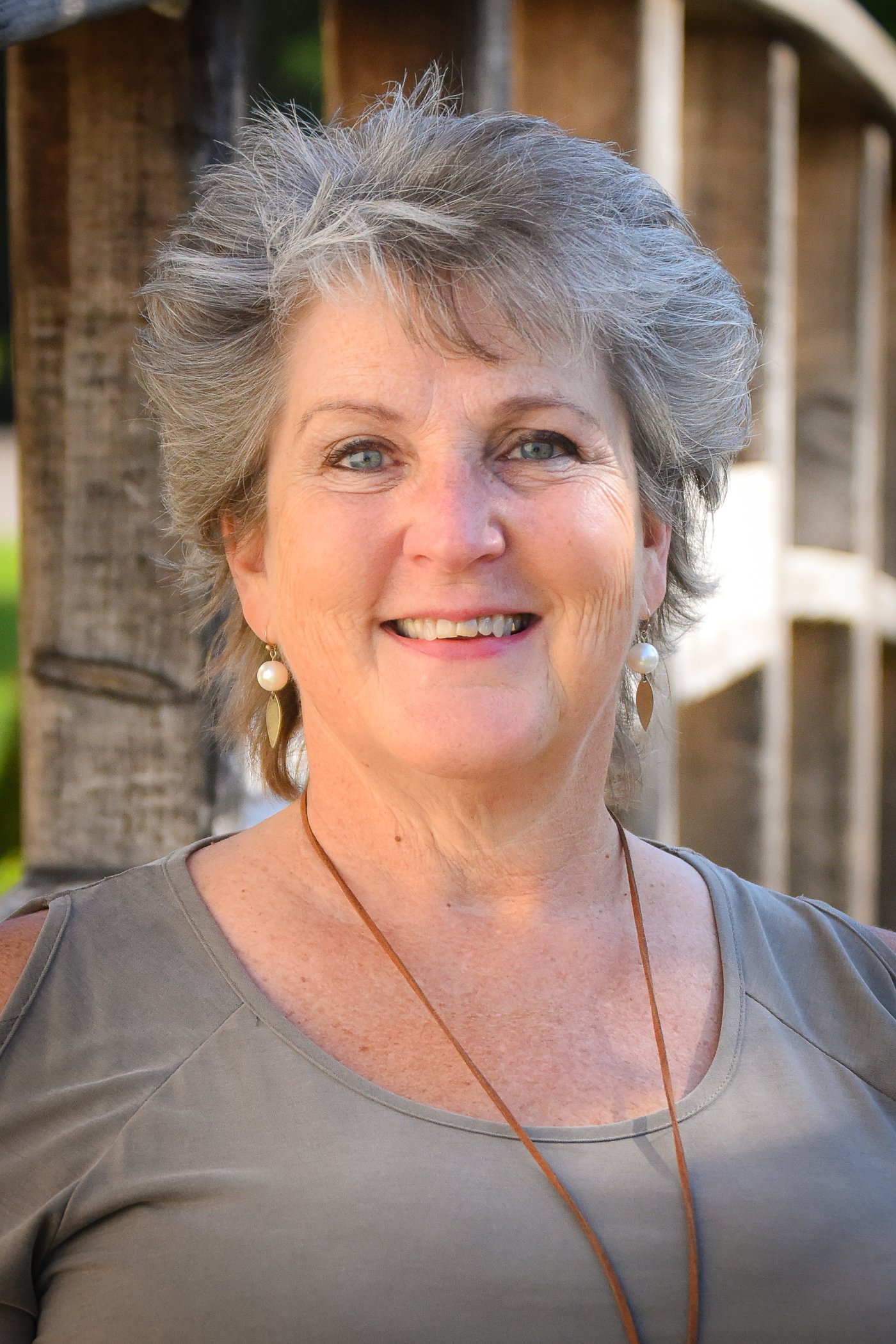 Hometown: Bartlett, TN
I love being a team member of the Getwell staff - it feels like home, and working with them is like working with family. I also love to tell Day School families about our church and what it has to offer for them and their children. When we came to Getwell 25 years ago it was, and still is, the only church we visited that made sure we felt welcome.
"Rejoice in the Lord always. Do not be anxious about anything, but in everything, by prayer and petition, with thanksgiving, let your requests be known to God." Philippians 4:4
Susannah Fox - Director of Hospitality Ministry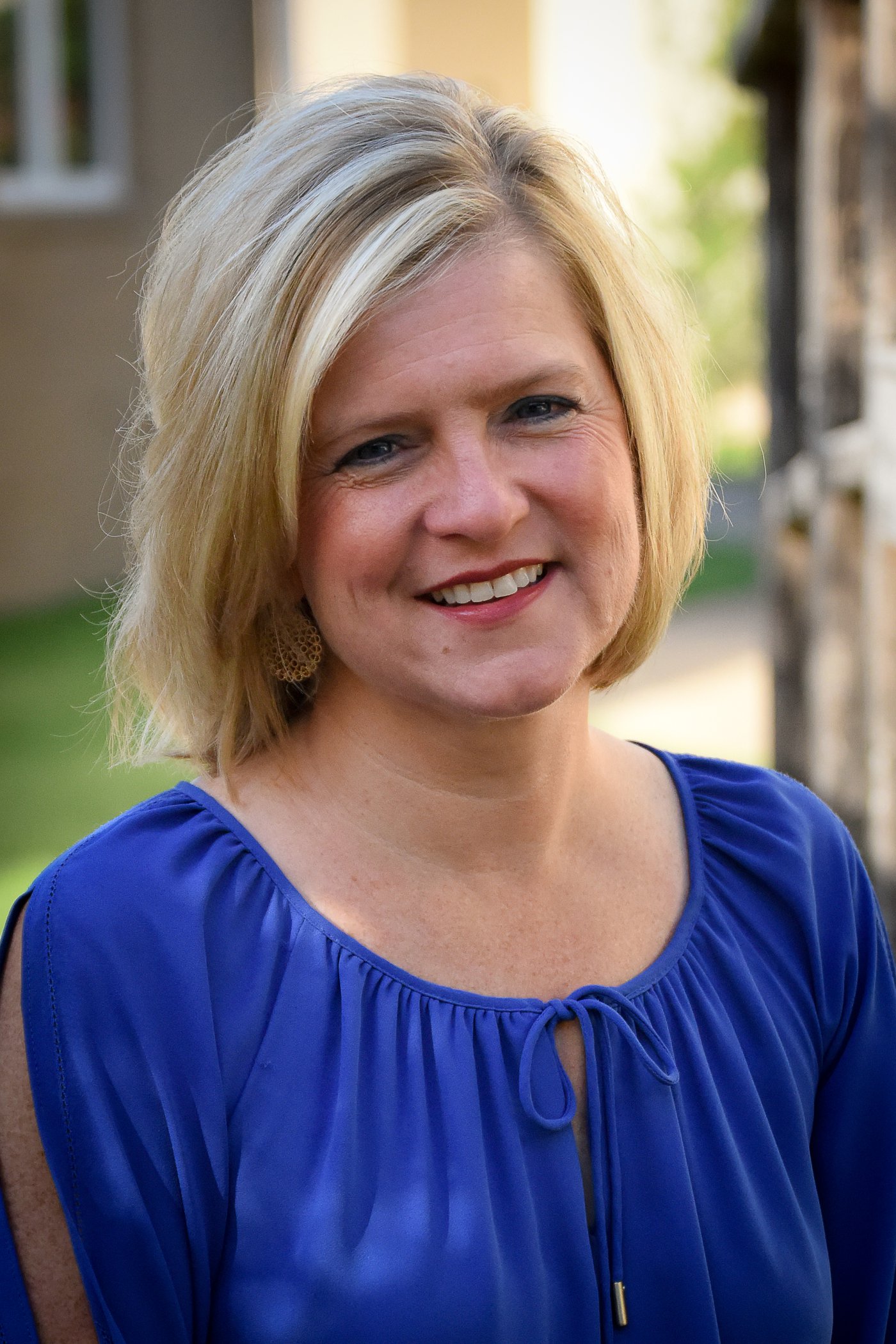 Hometown: Carrollton, MS
When God brought my family to Getwell 16 years ago, I could not have imagined how much I would grow to love this place, how my husband and I would grow on our faith journeys, and how our daughters would be loved and nurtured in such a way that would lead them to give their hearts to Jesus. I get to share why I love this place and all the wonderful ways God is at work here with others who are new to Getwell. Our Hospitality Team strives to be the face of Jesus, remembering that every person that comes here is someone that Jesus died to save. We want them to feel that love when they walk through the front doors!
For I was hungry, and you gave me food, I was thirsty and you gave me drink, I was a stranger and you welcomed me. Hebrews 25:35
Robin Holliman - Head of Housekeeping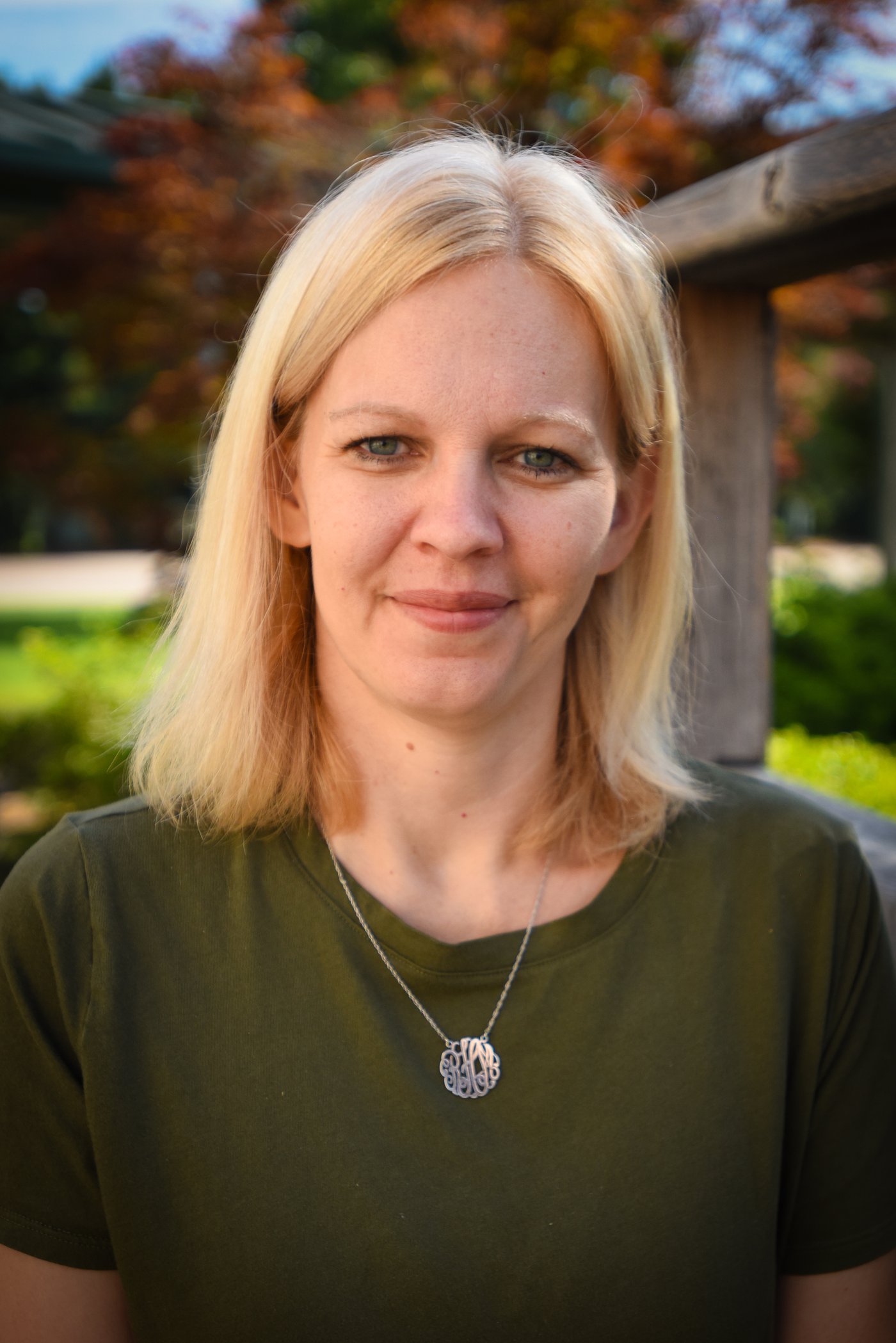 Hometown: Greenwood, MS
I want to serve as God's hands and feet and to be right where God needs me to be, and I get to do that at Getwell! I grew up in church - my granddaddy was a preacher and my mom worked for our church. This church is filled with people who love God and others, and I hope the work I do allows everyone who comes on our campus to feel welcome and safe.
"...and we know that all things work together for good.for those who love God and are called according to his purpose." Romans 8:28
Michelle Jenkins - Director of Music and Worship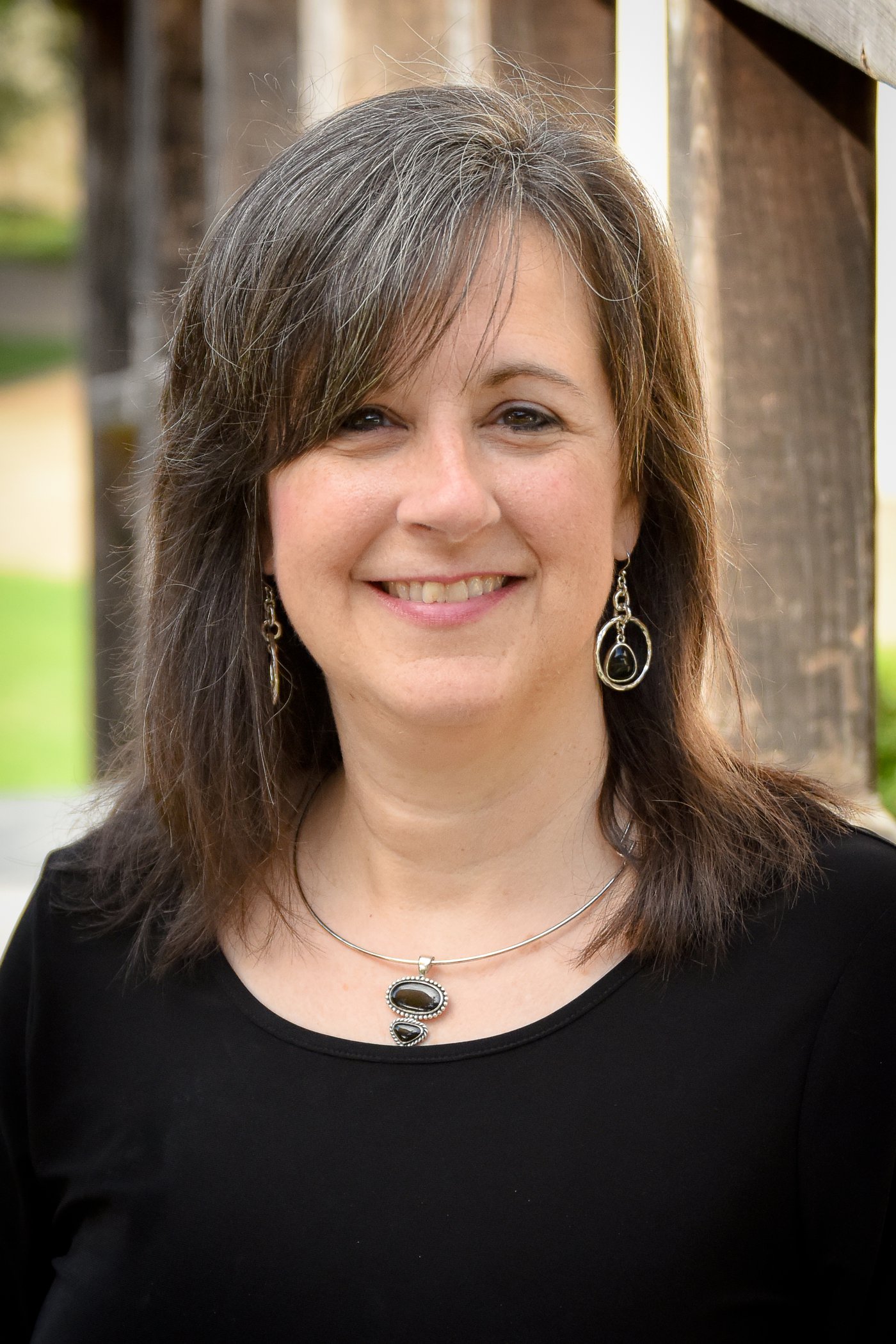 Hometown: Jackson, TN/Lafayette, LA
My joy is to help create the tapestry of worship by setting in motion the giftedness of the skilled singers and musicians at Getwell to glorify God through the power of the Holy Spirit. Since the start of Getwell in 1986, my life has been shaped by the transforming power of Jesus Christ and the people here with whom I've been blessed to know and do life.
"One thing I ask, this is what I seek, that I may dwell in the house of the Lord all the days of my life, to gaze upon the beauty of the Lord and to seek Him in His holy temple" Psalm 27:4
Becky Kennedy - Business Administrator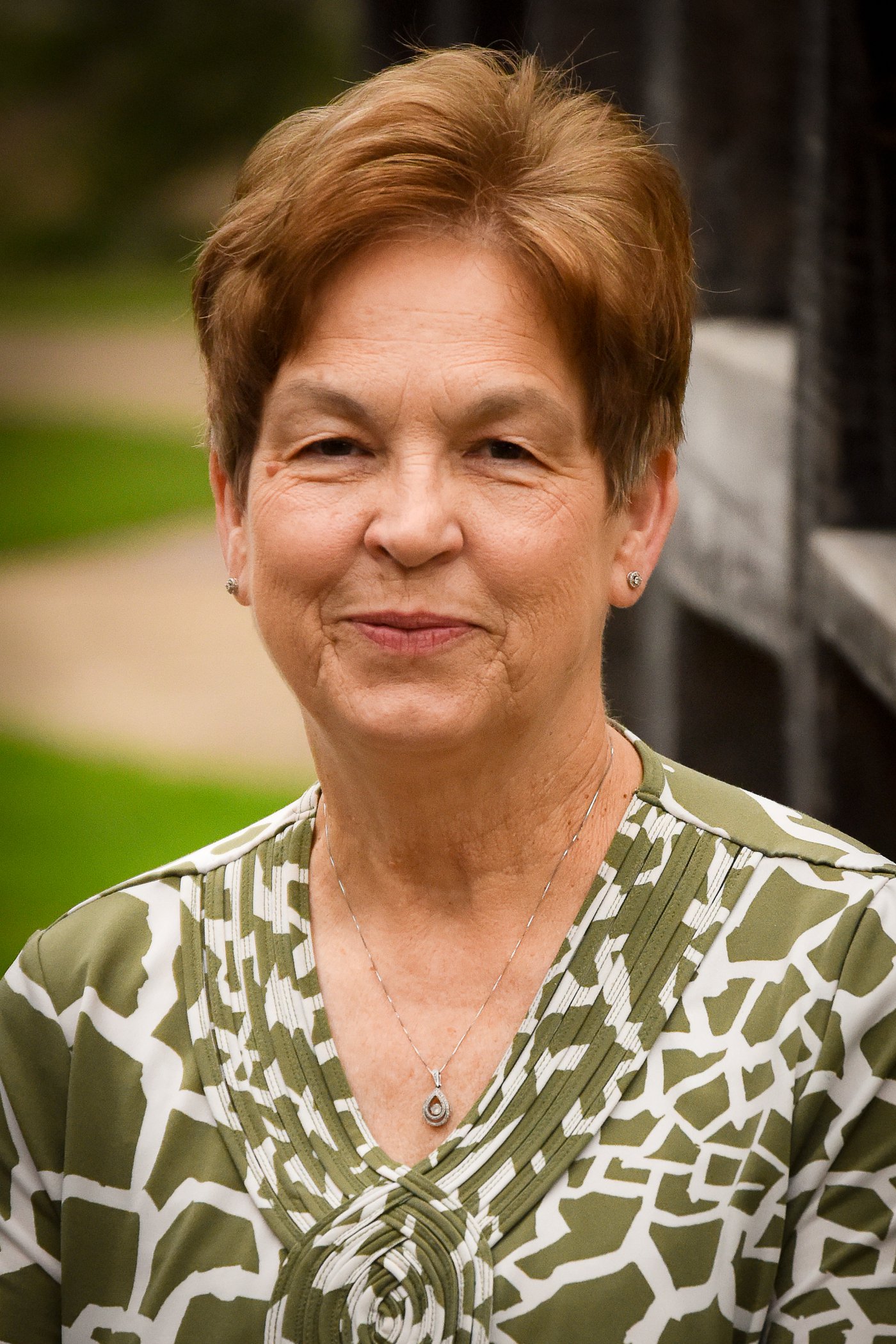 Hometown: Memphis, TN
A friend invited me to Getwell at a time I had not been attending church in years and after a few Sundays I knew this is where I needed to be. After working here for 28 years you have to know I love being on staff, but more important to me is Getwell's friendly atmosphere and our work to make sure there is a way for everyone to grow closer to God. I have seen a lot of successes and some failures here, but God has walked with us through it all. The growth at Getwell is exciting and I love being part of it.
"Trust in the Lord with all your heart and lean not on your own understanding; in all your ways submit to him, and he will make your paths straight." Proverbs 3:5-6
Austin King - Student Ministry, Middle School Coordinator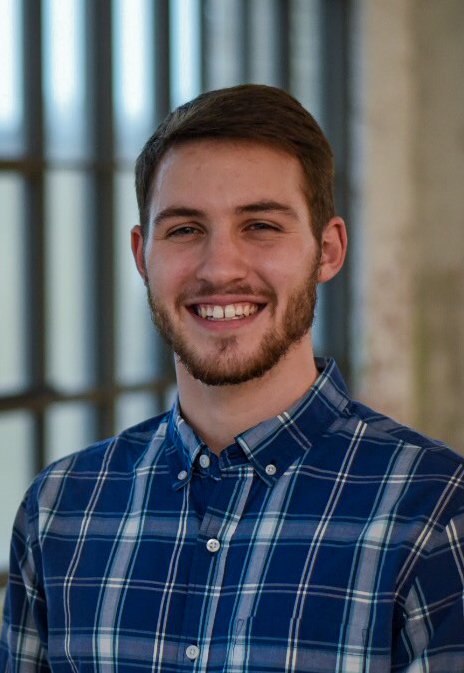 Hometown: Water Valley, MS
I love Getwell and the people who make it, especially our students! For the new kid walking through our doors at Getwell, my hope for them is that they experience the love, grace, and mercy Christ has first shown us. However, we pray they do not stop there. Our hope is that they will find their place and join in the redeeming work the Lord is constantly doing around them. This takes patience, but youth group drastically altered the trajectory of my life for the good. The same thing can happen for these students!
Sandra Mansfield - Music Ministry Assistant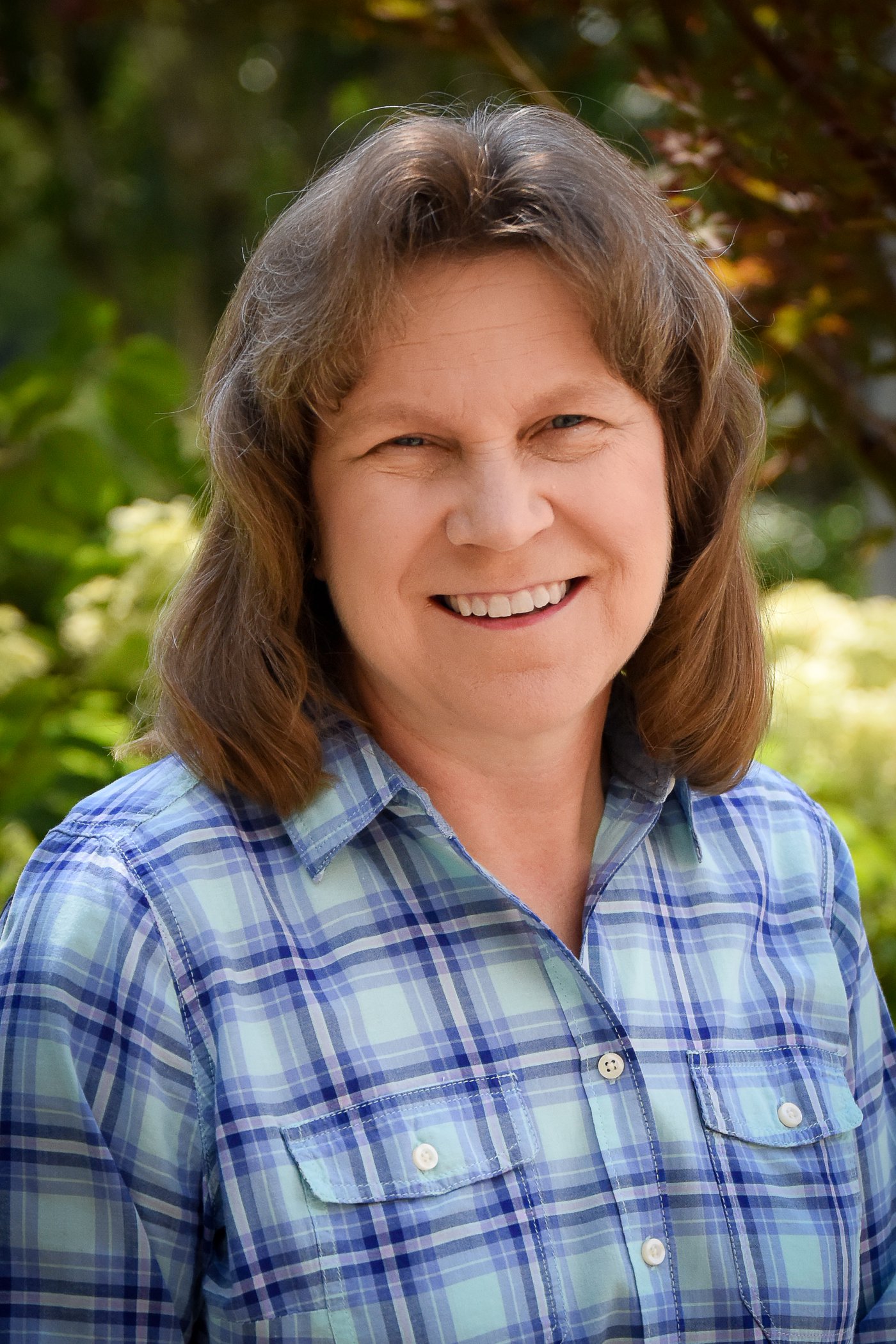 Hometown: Panama City, FL
There is great joy in working with a team of people who love music and appreciate the way a melody or truth-filled lyrics can encourage, comfort, convict, strengthen, and bless a soul. Even in rehearsals we practice praising our Savior and directing our own hearts to fix our eyes on Jesus, the Author and Perfecter of our faith; praise and perspective then become more ingrained in our own lives and gradually, more natural to share with others, on a personal level or on the platform leading the congregation. Perseverance is key to learning new music or living out our faith, so wherever we find ourselves in our lives, "let us run with perseverance the race that is marked out for us." Hebrews 12:1-2
Jeremy McCullough - Technical Arts Director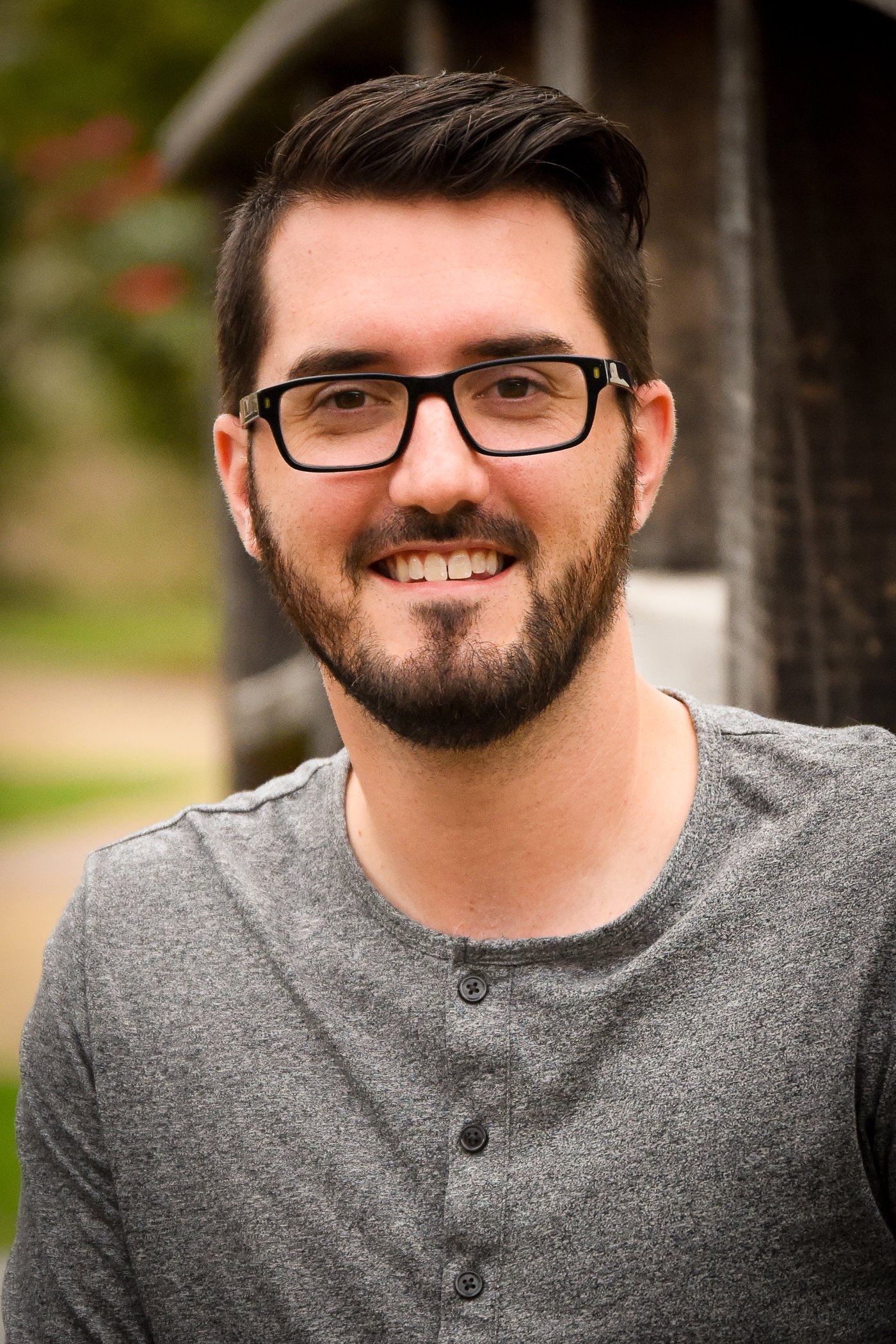 Hometown: Goldsboro, NC
Often referred to as the "tech guy," I truly enjoy creating an environment where people can come and worship, listen, praise, meditate and enjoy what the Lord has created each week. Seeing people respond in the way God has created them to is a sight I will always enjoy. "No greater love than this, than he lay down his life for his friends." (John 15:13) That's the Jesus who has called me to Getwell.
Greg Meek - Director of Family Ministry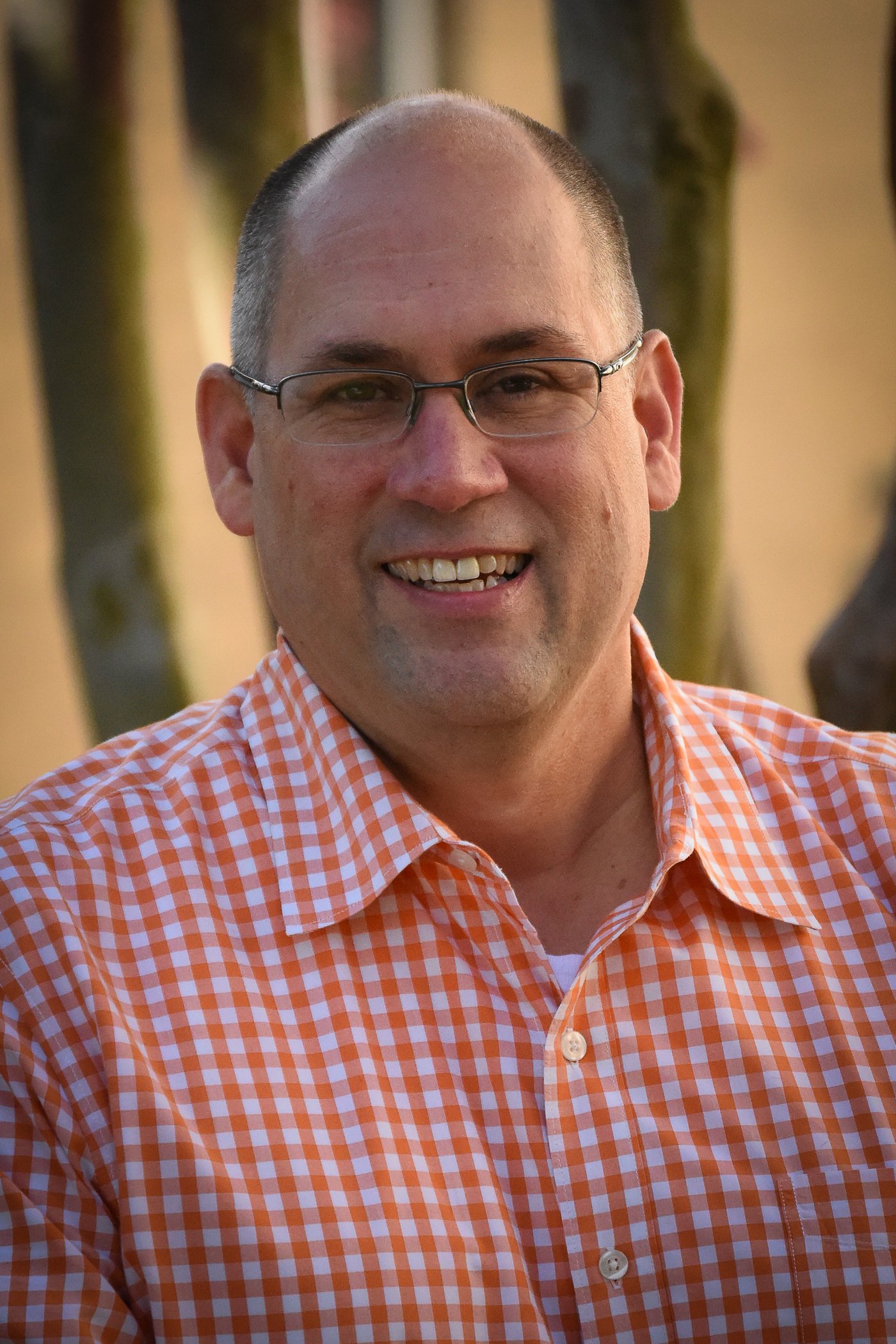 Hometown: Lexington, MS
When someone asks me to describe Getwell, I sum it up with one word: family. I have been blessed to be part of this wonderful family for over 27 years. As times and culture have changed, one thing remains the same - our responsibility to show Jesus to our community, particularly to the next generation. From birth through senior adults our desire is to connect families to Jesus through mentoring and discipleship, and to equip them to be the hands and feet of Christ in our community, nation and world. Come experience our family as we journey together.
Matthew 28:18-20
Spring Nunnelee - Director of Children's Ministry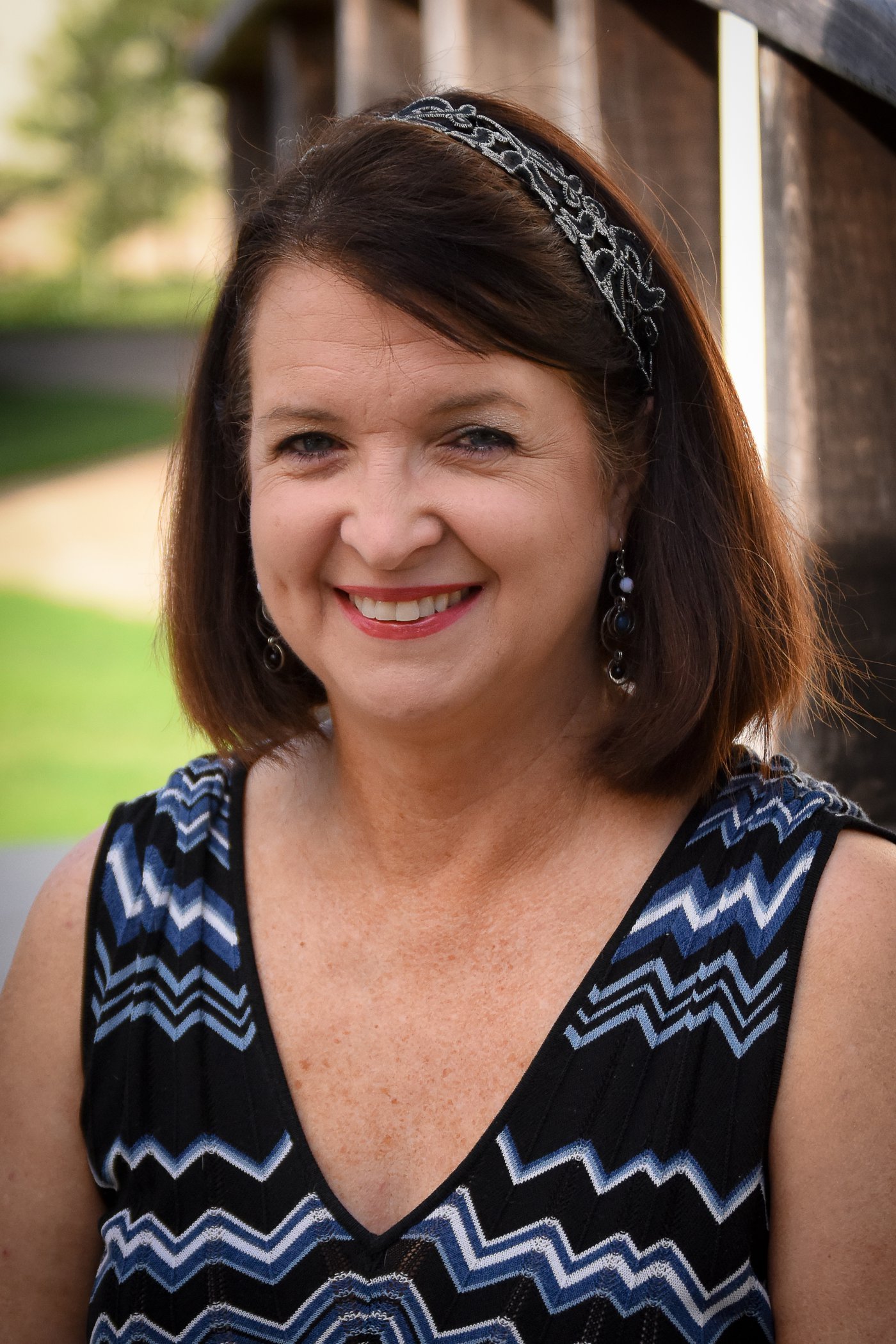 Hometown: Cleveland/Merigold, MS
Getwell Kids is about creating an environment where kids connect with friends and small group leaders to feel safe, have fun and learn about Jesus. It is amazing to watch kids connect with Jesus in a personal relationship over time and that is why I have been called to Children's Ministry since 2005. We want kids to look forward to coming back and bringing their family with them. Psalm 37:4 says "Delight yourself in the Lord and He will give you the desires of your heart." I am so grateful for all the staff, servant leaders and student leaders that help make Getwell Kids amazing!
Lisa Otters - Hospitality & Connections Assistant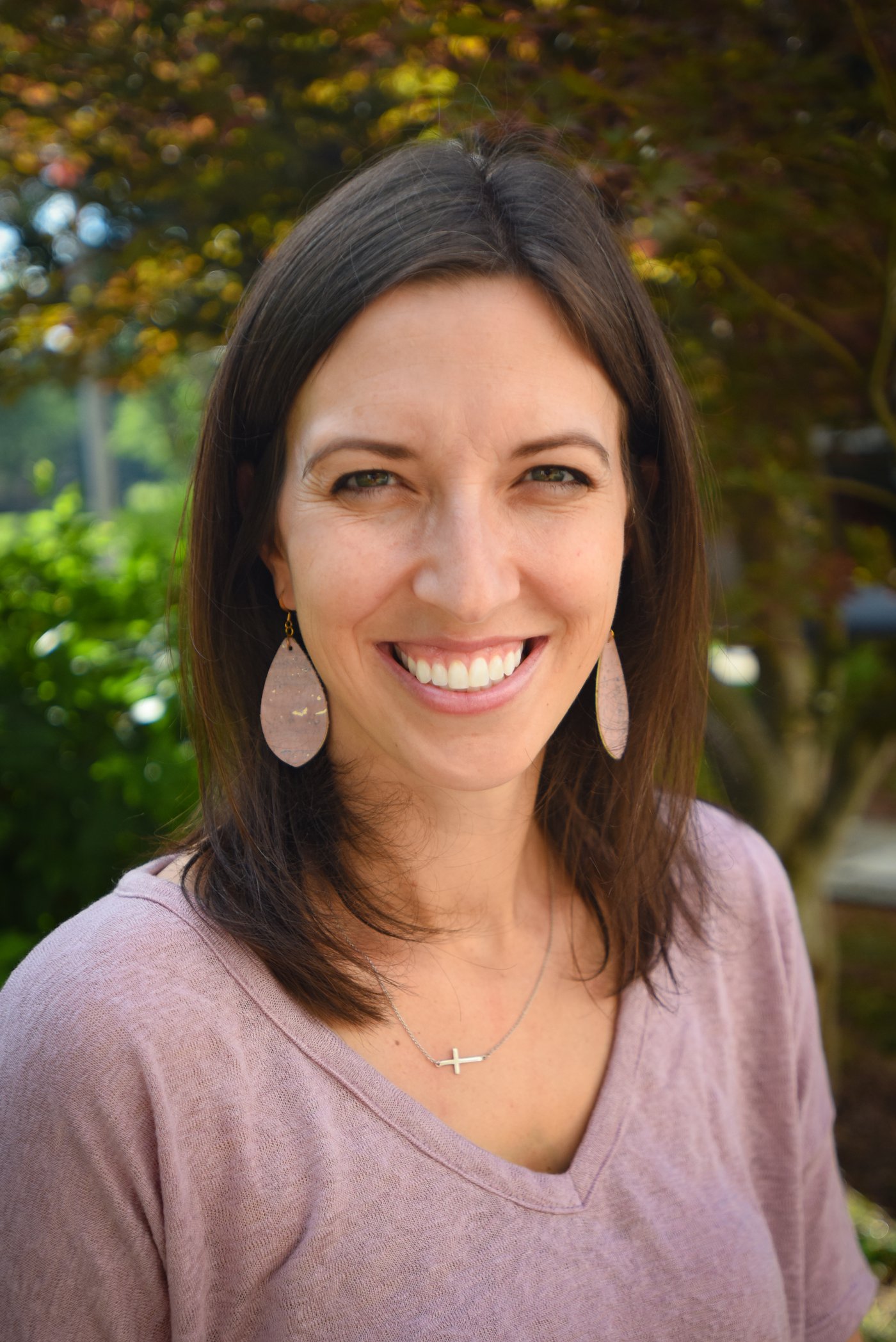 Hometown: Fredericksburg, IA
I love being able to make others feel welcome and at home here at Getwell. I enjoy getting them involved and plugged in to our classes and ministries. Church has always been a part of my life, but since coming to Getwell that has really grown my faith relationship with Jesus deeper. And I hope to help others feel this too.
But he said to me, "My grace is sufficient for you, for my power is made perfect in weakness."
2 Corinthians 12:9
Sarah Pounders - Student Ministry Director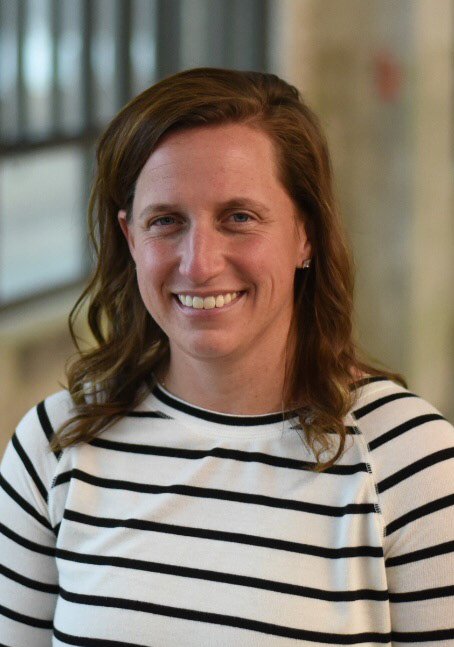 Hometown: Walls, MS
Within Student Ministry our hope is that every student that comes through our doors knows that they matter and that we are for them. We want students to find a place where they belong within a community of believers as we partner alongside parents to build student's faith. I am grateful to serve a God that can handle any doubt I have ever thrown at Him. C.S. Lewis also provides a constant reminder for me that, "there are no ordinary people."
"There is therefore now no condemnation for those who are in Christ Jesus." Romans 8:1
Jessica Remak - Nursery Ministry Assistant Director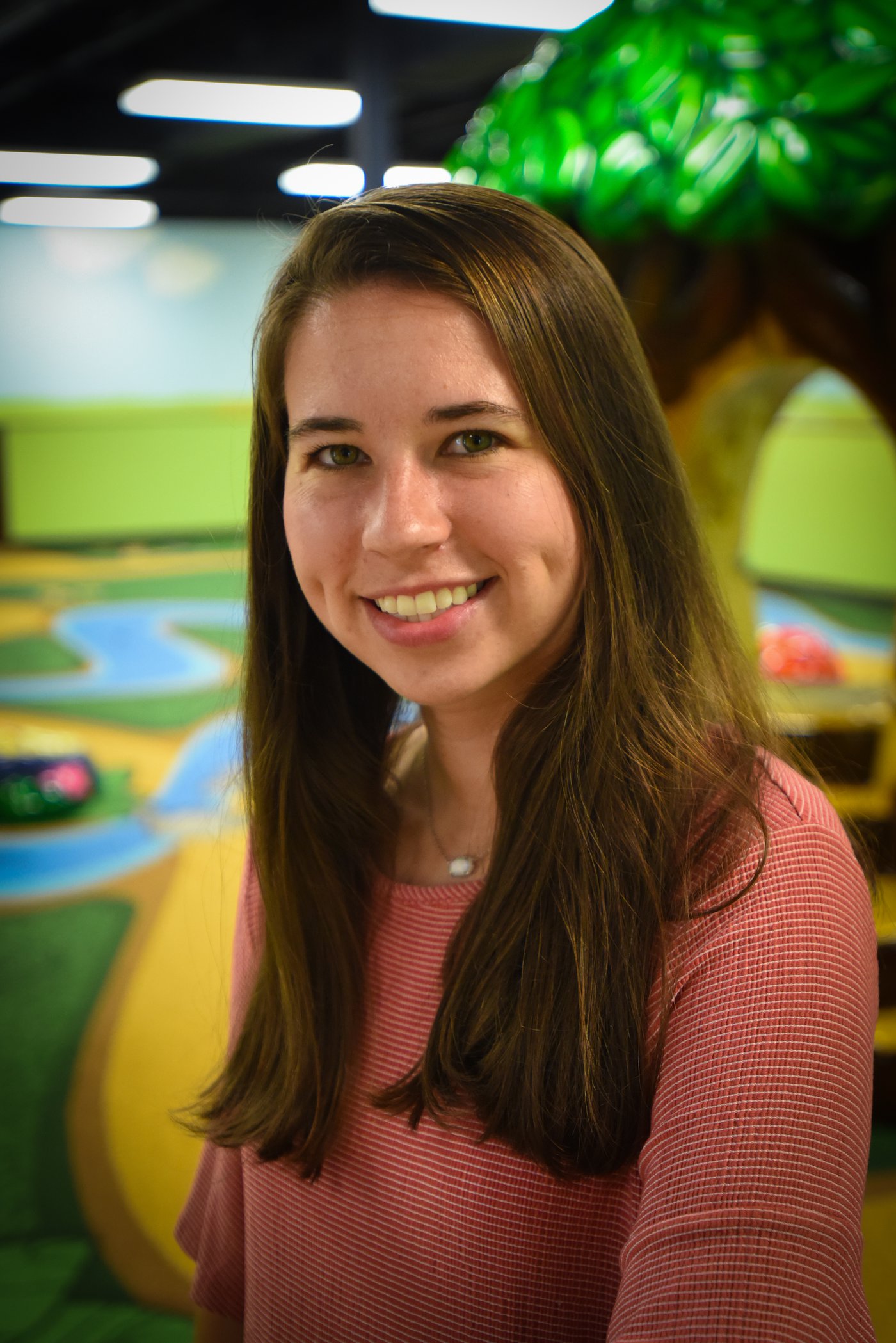 Hometown: Southaven, MS
I've been helping with the nursery ministry at Getwell for the past 16 years, so I guess it's pretty obvious that my passion is loving on babies and kids! My favorite thing is that kids can come hang out with us and feel loved all while we're sharing the stories of Jesus. Now, I'm blessed to have a child of my own that gets to be loved on in the nursery.
"I have no greater joy than to know that my children are walking in the truth." 3 John 1:4
Carla Respess - Special Needs Ministry Coordinator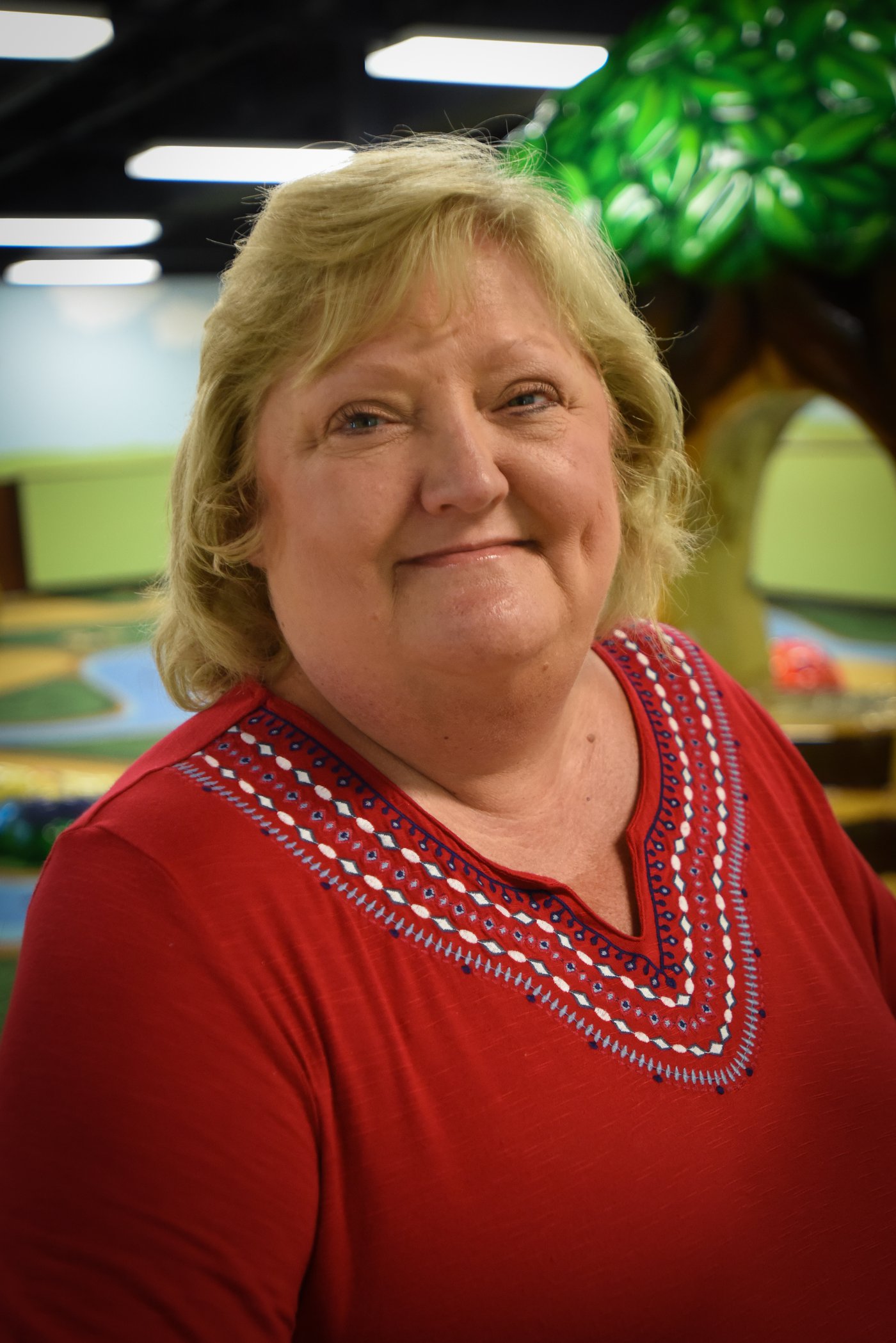 Hometown: Memphis, TN
As an educator I have been blessed to work with children and their families for over 36 years. That focus has always been children with special needs. Our special needs ministry allows children and their families the opportunity to come and hear God's word and feel his amazing grace in a loving environment.
"Let the little children come to me, and do not hinder them, for the kingdom of heaven belongs to such as these."
Matthew 19:14
Marylyn Rodgers - Front Desk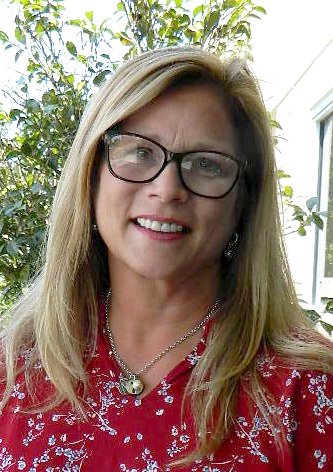 Hometown: Monroe, LA
I have the joy of sitting at the front desk during the week and greeting everyone that contacts the church either in person or on the phone. I love that I have the opportunity to share God's love and help others as they stop by the church. I grew up going to church with my family but when we visited Getwell in 2006 we felt the Holy Spirit moving like never before and knew this is where we belonged. "I am the vine and you are the branches; he who abides in Me and I in him, he bears much fruit, apart from Me you can do nothing." John 15:5
Grateful for His abiding love!
Ally Rogers - Intern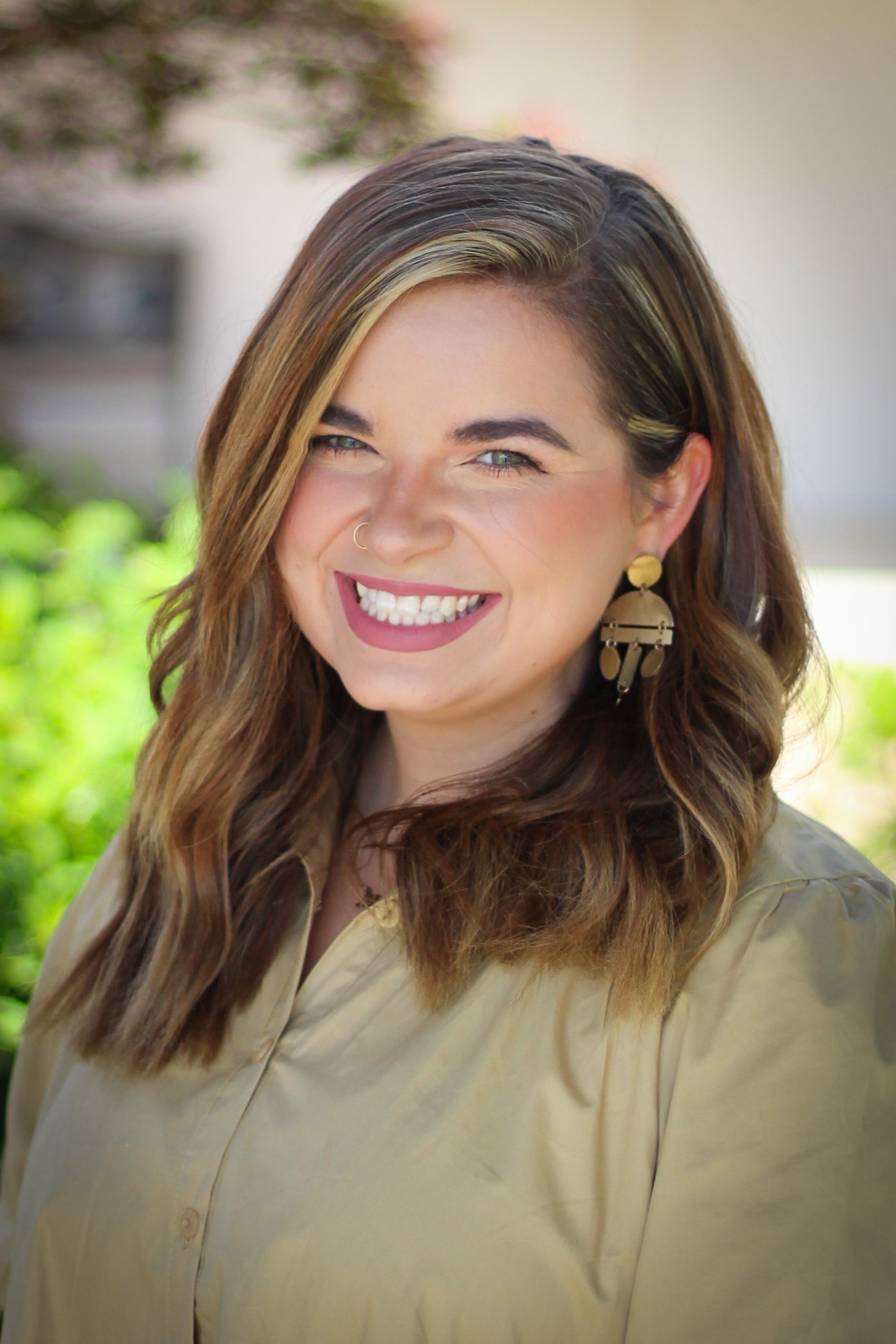 From interning with the Student Ministry for two summers and to now working on the team, this church has made it clear that they are for you. I have had the privilege to serve in all areas of ministry that I love. From teaching students, leading worship on Sundays and Wednesdays, and helping run the social media ministry, this church allows opportunities to grow and use your gifts. At Getwell Church, you will experience authentic worship, genuine relationships, and the One True God. I am so thankful for the Lord radically opening a door at Getwell and for bringing me to this church family.
"The Lord your God is in your midst, a mighty one who will save; he will rejoice over you with gladness; he will quiet you by his love; he will exult over you with loud singing." Zephaniah 3:17
Dianne Smith - Missions Coordinator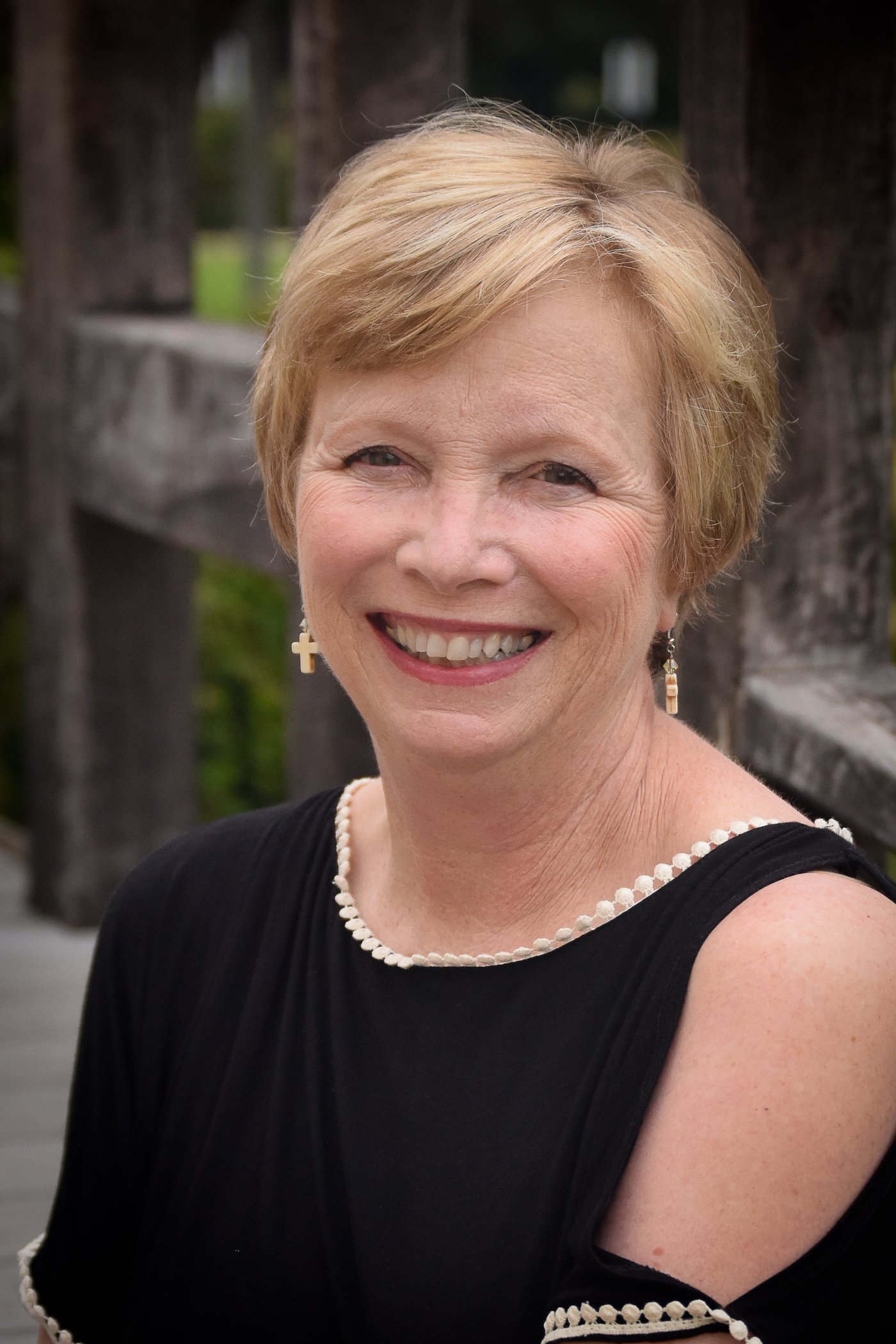 Hometown: Hattiesburg, MS (Not where I grew up, but where I lived the longest)
As Missions Coordinator, I have an opportunity to serve my Lord through serving others. If I could take everyone on a mission trip to be in total service to others, that would be a dream come true! Serving totally gives you a new view of the world and yourself. I am thankful to God for giving me daily guidance and strength, and I live by what we are reminded in Matthew 5: "Those who want to do right more than anything else are happy." Matthew 5:6 (ICB)
Darrell Tabor - Director of Operations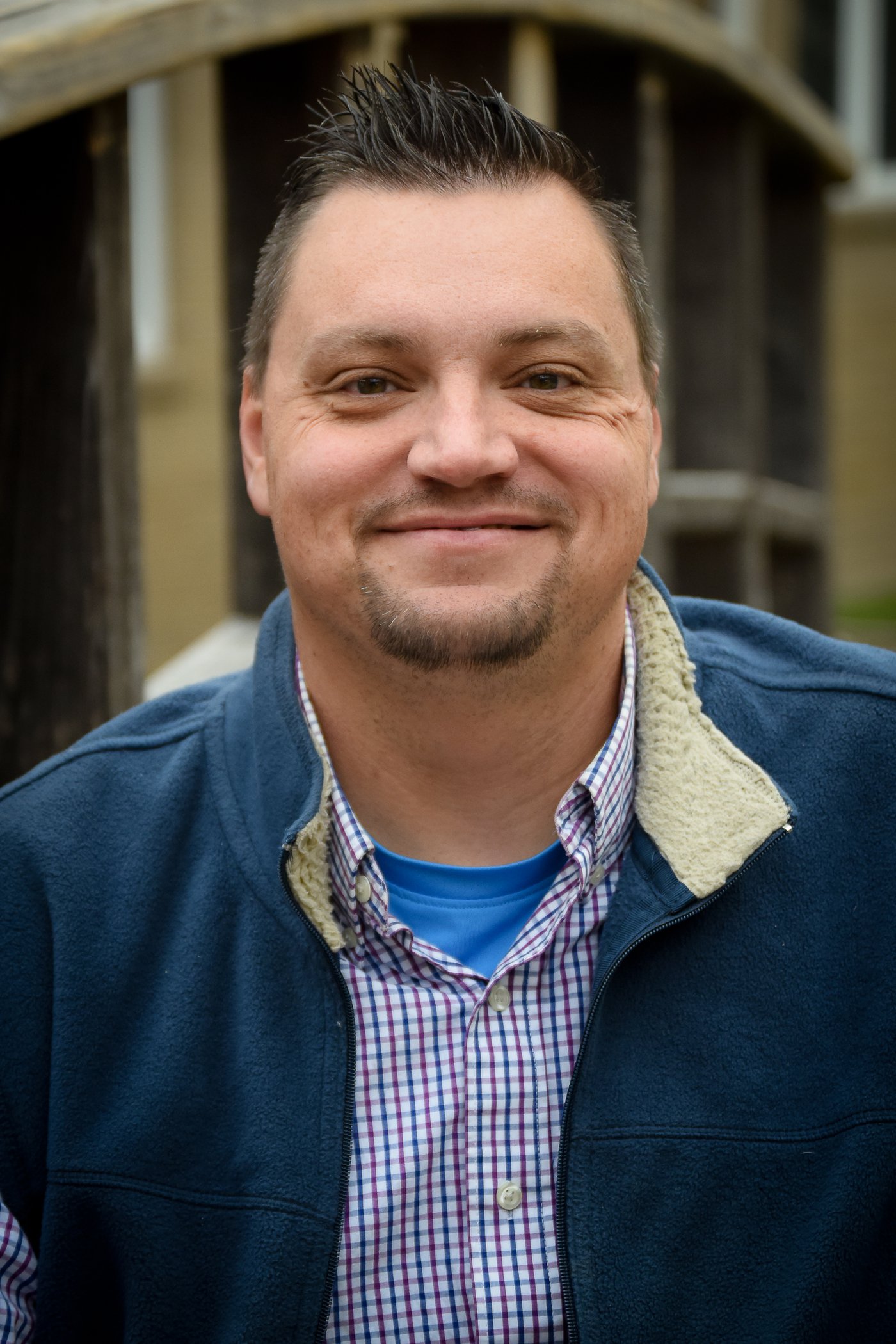 Hometown: Jessieville, AR
There's no greater experience than when God's people gather together to worship Him! As the Director of Operations at Getwell Church I have the privilege to create and maintain the environment, resources, and processes where the Church can come together to do just that. I have been a follower of Christ since I was 6 years old and it is an honor to continue that lifelong journey with others here at Getwell Church.
"Whatever you do, work heartily, as for the Lord and not for men…" Colossians 3:23
Jessi Wallace - Communications Director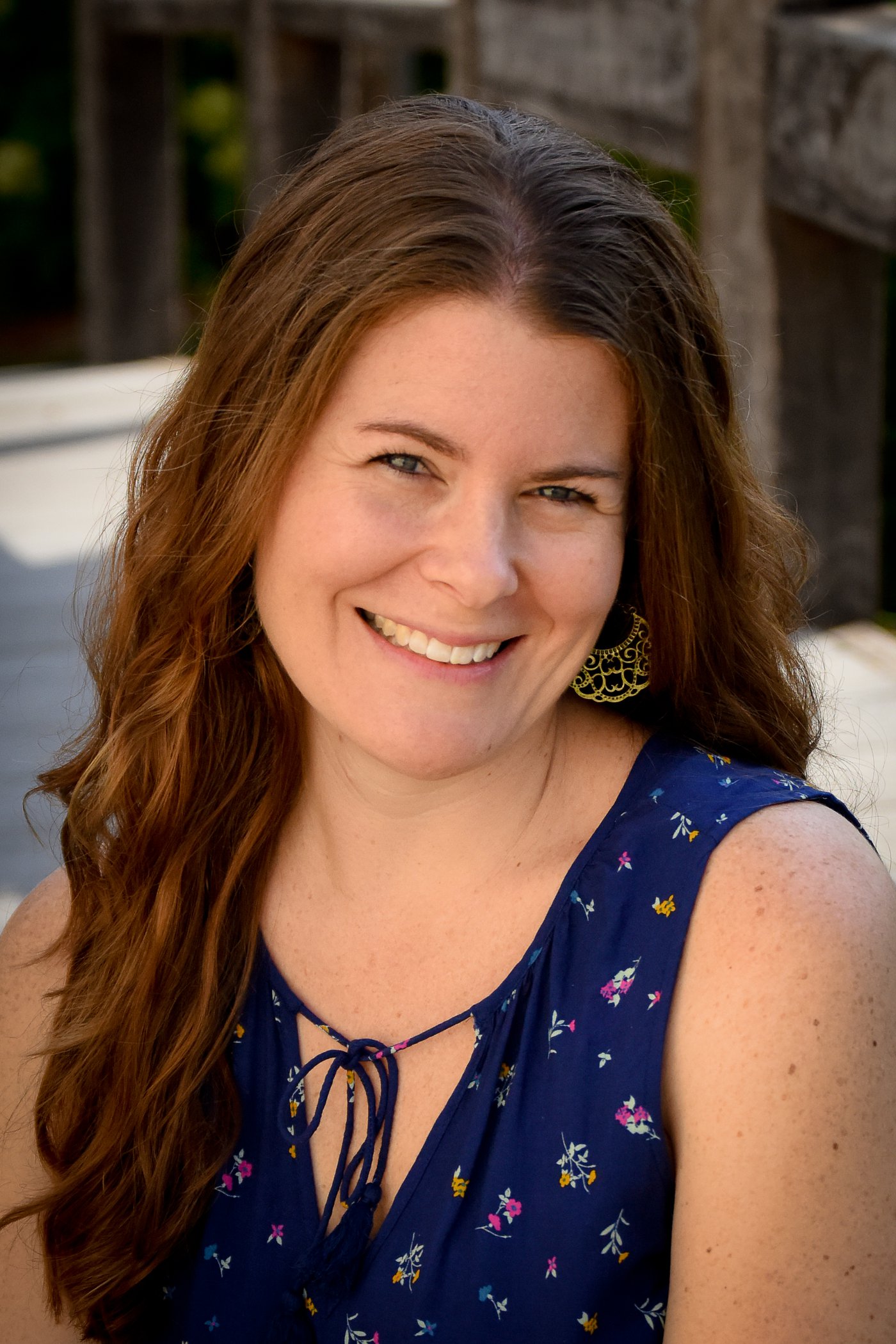 Hometown: Hattiesburg, MS
Everyone in DeSoto County (and beyond!) needs to experience Getwell's special brand of warmth and caring and feel the way the Holy Spirit works in this place. That's why my job – telling everyone about the great things going on here – is the best job ever, and it never gets old. I am so grateful that God brought my family here to serve in 2013 – it has already been an incredible journey of walking in trust to follow where He leads and I can't wait for what He's going to do next!
"…for you have been my help, and in the shadow of Your wings I sing for joy." Psalm 6:37
Ben Wright - Student Ministry - High School Coordinator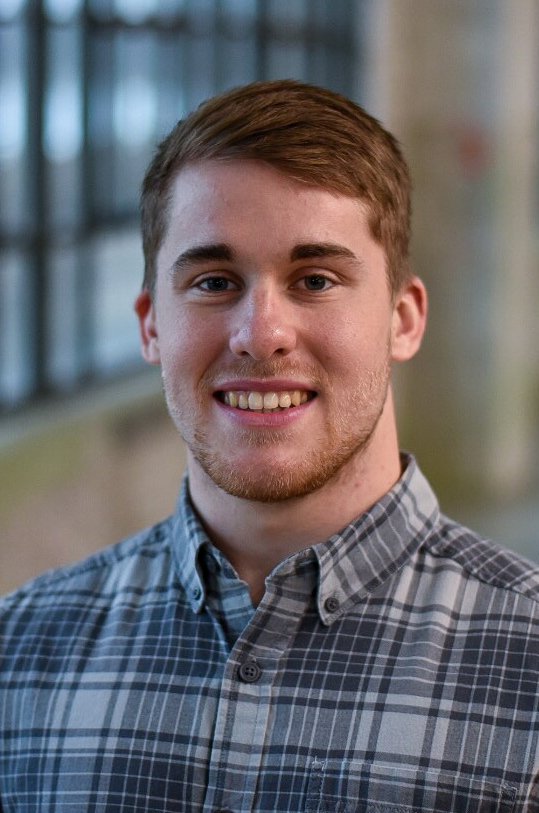 Hometown: Water Valley, MS
I want any student that comes to our events to feel welcome, to see Christ revealed through all of scripture and to be conformed more to His image as a result. By Christ's death and resurrection I have been ransomed and He has given me a new purposeful life filled with grace, love, and hope. Working with the staff at Getwell makes me feel encouraged and uplifted and I know that what I do matters.
"Since therefore the children share in flesh and blood, He himself likewise partook of the same things, that through death He might destroy the one who has the power of death, that is, the devil, and deliver all those who through fear of death were subject to lifelong slavery." Hebrews 2:14-15