LOCAL AND NATIONAL MISSIONS
Getwell Church supports organizations that provide many opportunities to serve in the Southaven area, the southeast, and beyond. Be on the lookout in church communications about organized opportunities to serve!
Each of these ministries is in need of constant prayer, as well as donations of time, goods, services and money.
Getwell Local & Regional Missions
Getwell supports the following food and clothing distribution organizations in Desoto County and the Memphis area:
Olive Branch Food Pantry – Distributes food to qualifying families in the Olive Branch area
Heartland Hands Food Pantry – Distributes food to qualifying families in areas of Desoto County not covered by Olive Branch Food Pantry.
Samaritans Ministry – Local group of churches and organizations who provide food baskets to needy families at Thanksgiving each year.
Together Ministry – Delivers food or clothing as needed to those living in Candlelite Mobile Estates in Olive Branch
Desoto County Schools – Getwell provides food and gift cards as requested by several schools who identify families who need them
World Relief Food Distribution – each month they have a food box distribution for over 200 families who qualify through Mid-South Food Bank in Memphis
St. Mary's Soup Kitchen– prepares and serves meals daily for the hungry daily and distributes clothing and hygiene kits weekly to the needy in downtown Memphis. This is a ministry of St. Mary's Catholic Church.
Jacob's Well – prepares and serves meals for the hungry monthly in downtown Memphis as well as provides a church service each Saturday at Memphis First Methodist Church
Calvary Rescue Mission – provides shelter, food and clothing for men in the Memphis area as well as a ministry to share Jesus with them and help them with finishing their GED, job training and placement in jobs.
Getwell gives and/or provides volunteers to the following organizations:
· Fellowship of Christian Athletes of North Mississippi
· The Precious House – non-profit shelter for women in Hernando
· Care Center of Southaven – services for single, pregnant women
· Life Choices of Memphis – services for single, pregnant women
· ARC of Northwest Mississippi – services/summer camp for children with special needs
· Healing Hearts Child Advocacy Center – services for local foster children
· Apelah – services for foster children with special needs in North Mississippi
· House of Grace – temporary shelter for women and children who are victims of abuse
· Palmer Home - residential care for children who have a viable placement due to the absence of a parent or guardian in their life.
· Prison Ministry at Marshall County Correctional Facility
· Angel Tree gifts through Prison Fellowship for children of those who are incarcerated
· Trinity Health Center – medical services for those who qualify without insurance
· Desoto Grace (Dream Center) – tutoring and summer camp program for public school kids
· Habitat for Humanity – home builds for those in need who qualify
· Together Ministry – provides education and tutoring to children at Candlelite Mobile Estates in addition to numerous services to the community.
Sager Brown
For several years, Getwell has sent a team to serve in Baldwyn, Louisiana at UMCOR Sager Brown. We are currently looking for individuals and couples to go and pack supply kits on the next planned trip, scheduled for February 2023. This trip is great for older adults who may wish to travel for missions but are not able to join an international team!
DISASTER RESPONSE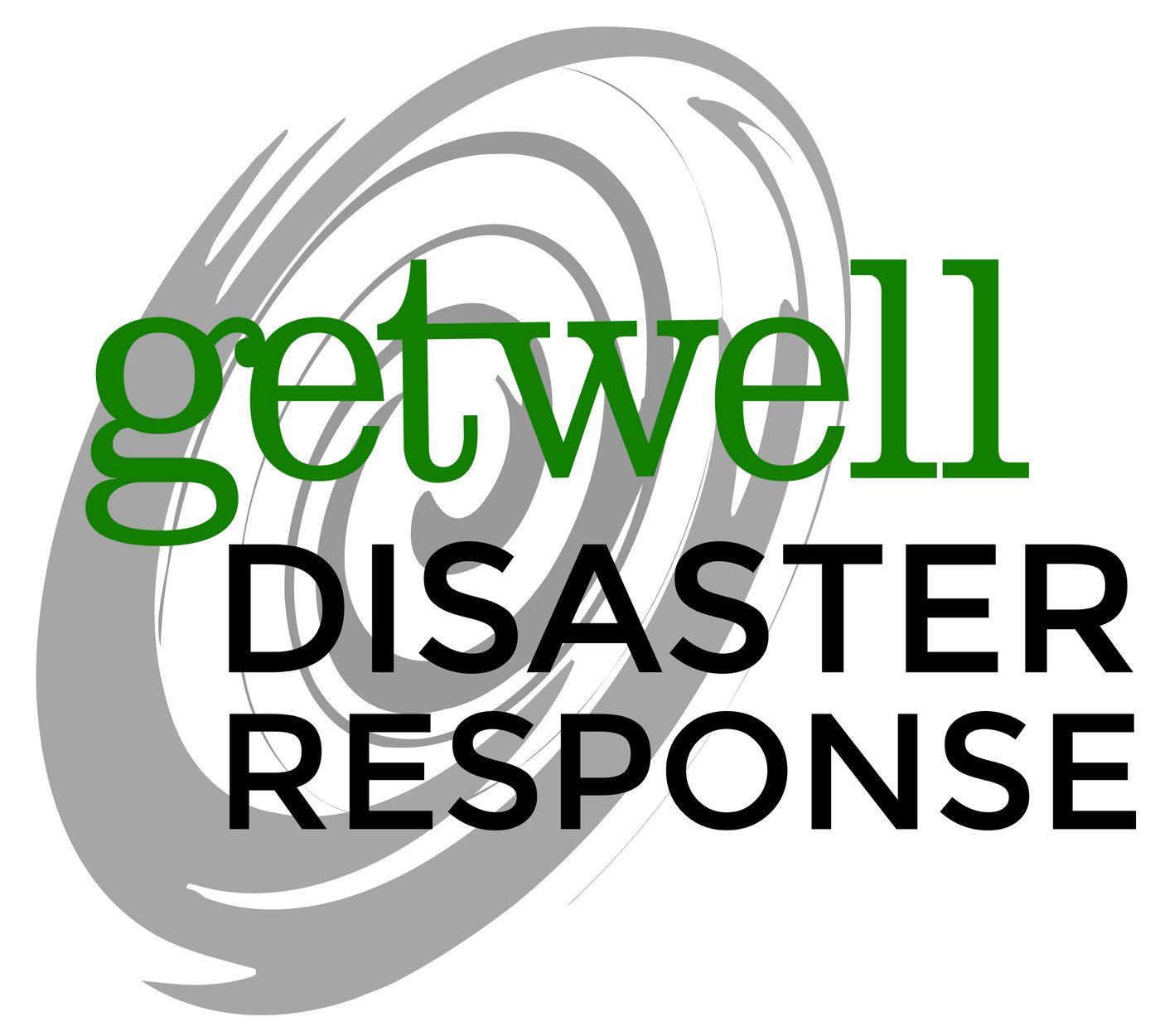 RELIEF TEAM: If you would like to serve on a team to help with cleanup, please complete the signup form below.
We will be in touch with opportunities to help as soon as we know of a specific need and can mobilize a team.
If you personally need help recovering from a natural disaster, please contact our Missions Director at missions@getwellchurch.org.
INTERNATIONAL MISSIONS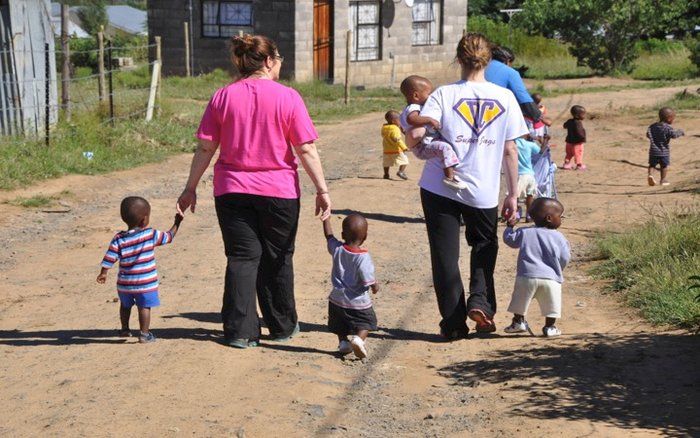 Jesus commanded us to preach the Gospel to all the earth. From the streets of our own city to the other side of the world, Getwell Church is called to go!
If worship helps define our passion for God, then missions drive our compassion for other people. This sums up one of our clearest definitions of spiritual maturity: it's not about me, but it's all about Him and them.
As a part of Getwell Church's commitment to be a mission-focused church, we participate in local, national and international mission projects. Take a look below at the current opportunities to give and serve!
MISSIONARY SUPPORT
Getwell supports the following missionaries monthly. Some receive Communion Offerings and visit Getwell when they are in the U.S. We are an active partner in the work God has called them to do.
China – Evangelism & Discipleship through tennis lessons - Brandon & Theresa Harris
Ethiopia – Lead Pastor at the International Evangelical Church - Steve & Margaret Winstead
France – Church Planting & Evangelism - John Hugh & Linda Tate
Ghana – Medical Services - Bob & Jean Young
Evangelism & Discipleship - Saboba Pastor's Council
Honduras – Orphanage, Education and Discipleship - Good Shepherd Children's Home
India – Evangelism, Discipleship, Orphanage, Food & Clothing Distribution -ASHA, Babu John
Kenya – Medical Services, Church Planting, Evangelism & Discipleship - Hands of Care International, Mark DeFrates
Nigeria – Christian World Mission – Leigh Ann Williamson
Pakistan – Evangelism & Discipleship - Missionary Yaqub
Philippines – World Venture – James & Brittany Riggins
Poland – Discipleship and Conference Training – Downline Poland - Wojctech & Agnieszka Kowalewski
Slovenia – Farmer's Market booth, Evangelism & Discipleship - Casey & Heather Goff
INTERNATIONAL MISSION ORGANIZATION SUPPORT
Getwell has been supporting and sending teams for several years to:
Ghana, Africa
Getwell works with Bob & Jean Young, our missionaries to Ghana. Since 2005, teams have also worked with pastors in Saboba and Kyekyewere, Ghana. Past trips have included medical and dental care through Jean & Bob at the hospital. Also, Getwell teams pour into the pastors and their wives by hosting a conference for pastors and separately for their wives each year. They are eager to study God's Word and are great prayer warriors. The biggest event that teams lead is the Bible School for over 400 kids and students. The Bible lessons are taught verbally and reinforced with coloring pages, crafts and games. Financial support from Getwell has helped to build several buildings including a church and guest house, a truck for Pastor Jonah's ministry and grain to replace the crops lost during flooding in 2020. Getwell is excited to help support the evangelism work that is being done among the Felani people in 2022. We hope to send our next team to Ghana in 2023.
Zamorano, Honduras
Getwell Church has an ongoing relationship with the Good Shepherd Children's Home. Over 50 children live in the home who are true orphans—abandoned, neglected or abused children from birth to seventeen years old. The home provides a safe, loving, structured lifestyle with a chance for education to the children who live there. Getwell sends teams who support the missionaries, house mothers and children through work in the home and community. In 2021, Getwell provided funding to help with repairs to the home and provide needed supplies and personal items to the kids. There are two trips planned for 2022 in March and September.
Guisborough, England
Getwell Church partners with a multi-church ministry known as The Bridge in England. Each May, a mission team of high school students and adult chaperones go to provide school, sports, and relational evangelism in this community. Only 300 people out of 18,000 attend church in Guisborough, so the need for evangelism and discipleship is high. Greg Meek is the Ministry Leader over the work in Guisborough. Due to Covid restrictions, Getwell hopes to be able to take a team back to England in 2023.
MISSION TRIP FAQs
What's it like going on a mission trip?
"Missions is stepping out of my comfort zone and knowing that God will equip me to do His will in showing His love to others ... in return I have received more blessings than I can even count. I always leave a little bit of my heart with the people and countries that we serve." Sandi White
What do volunteers do on a mission trip?
Responsibilities vary from trip to trip, but generally the group is divided into different ministry teams:
Bible School Team: holds Bible school for the local children
Medical Team: sees patients and dispenses non-narcotic drugs
Construction Team: paints, pours concrete, digs footings, etc.
Love Distribution Team: distributes clothing and food to the local families
Where do volunteers go on mission trips?
Getwell has sent teams to Ghana, Kenya, Lesotho and Tunisia in Africa; La Joya, El Oro and Chalco in Mexico; Honduras, the Mississippi Gulf Coast and the Navajo Nation in New Mexico, to name just a few! We are constantly on the lookout for new opportunities.
What will I need before I can go on a mission trip?
Passport
Vaccinations (varies for different countries)
Open mind, open heart, open arms
What will my out of pocket cost be for a mission trip?
The cost of each trip is determined by many factors. Getwell is committed to help with individuals' mission calling by offering scholarships. The Mission Committee reviews all applications and determines percentages of assistance available. Many mission team members also help cover costs by acquiring sponsor donations.
Why should I volunteer for a mission trip?
To share the Gospel in "word" and 'deed'
To receive the blessing of giving to those less fortunate
To make a real difference in someone's life
To see how another culture lives
How do I volunteer for a mission trip?
Please contact missions@getwellchurch.org and our Missions Coordinator can direct you from there!
What are our fund raising options?
We have several fund raising events through the year including our missions auction, lunches and dinners, and other activities. We're always in need of folks who, for one reason or another, cannot travel with us on mission trips but who would like to be part of our fund raising team.
What is the minimum age for a mission team member?
The minimum age of unaccompanied minors wishing to participate in international mission trips commissioned by Getwell Church is sixteen (16) years old by the departure date of the mission trip. As with anyone wishing to participate in international mission trips, a completed mission application and predetermined deposit amount must be submitted to the Missions Committee by the deadline date for consideration. The Missions Committee has the final decision on all mission team applicants. Deposits are non-refundable unless the applicant is not approved by the Missions Committee.
The parent(s) of an approved unaccompanied minor shall provide a notarized document granting temporary guardianship to the mission trip team-leader before any travel arrangements (i.e. purchase of airline tickets, lodging, etc.) are made.
In addition, if an unaccompanied minor of at least sixteen (16) years of age is approved by the Missions Committee, the minor must have an adult sponsor on the mission team (other than the mission team leader) that is responsible for the minor.
SUPPORT GETWELL MISSIONS WHEN YOU SHOP AT KROGER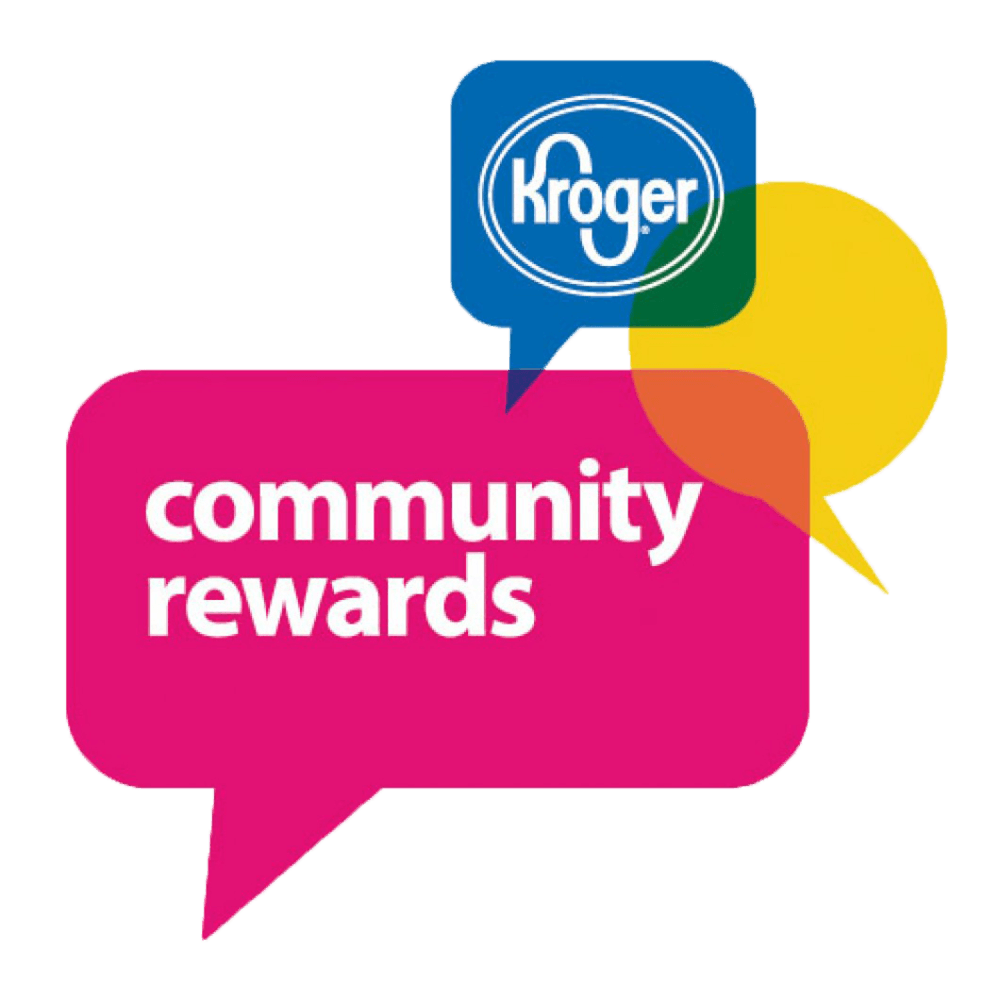 Getwell Church is now a member of the Kroger Community Rewards Program! Through this program, Kroger will donate a percentage of every purchase you make to Getwell Church, which supports Getwell Missions' work to serve others in our community. To participate, sign up online to set Getwell Church as your designated organization, and make sure to scan your Kroger card when you shop.
HERE'S HOW TO SET GETWELL AS YOUR COMMUNITY REWARDS CHOICE:
1) Visit https://www.kroger.com/i/community/community-rewards
2) Scroll down to #2 - "Link your Card to an Organization" and click on the link.
3) Log into your Kroger account. New users will need to create an account which requires some basic information, a valid email address and a registered rewards card. (Don't have a Kroger rewards card yet? Stop by the Customer Service desk at any Kroger to sign up - it saves you money AND now helps Getwell Missions!)
4) Search for "Getwell Church" in the search bar.
5) Click "Enroll"
REMEMBER, purchases will not count for Getwell Church until after you register your rewards card. You must swipe your registered Kroger rewards card or use the phone number that is related to your registered Kroger rewards card when shopping for each purchase to count.
If you have questions on local or international mission opportunities or are interested in joining a team, please contact Spring.Nunnelee@getwellchurch.org.