Getwell hosts worship on campus and online each Sunday at 9:30 & 11AM.
Worship at our Hernando Campus takes place at 9 & 10:30AM.
ON CAMPUS WORSHIP
The Getwell family meets for worship in the Family Life Center (FLC) every Sunday at 9:30 & 11AM.
ONLINE WORSHIP
Getwell hosts worship on our live stream and Facebook Live platforms every week. If you are not able to join us in person, please join us online! If you attend online and are a member or regular attender at Getwell, please let us know by registering your attendance using the ShelbyNEXT Membership app. If you're brand new to Getwell, we would love to know you are joining us online! Text WELCOME to 662.262.6505.
ONLINE CONNECTION GROUP
If you are worshipping online and can not or do not plan to return to on-campus worship in the near future, we want to help you connect with others who are in the same boat! Text "ONLINE" to 662.262.6505 so we can talk with you about a connection opportunity that can meet your needs for community from a distance.
CURRENT SERIES...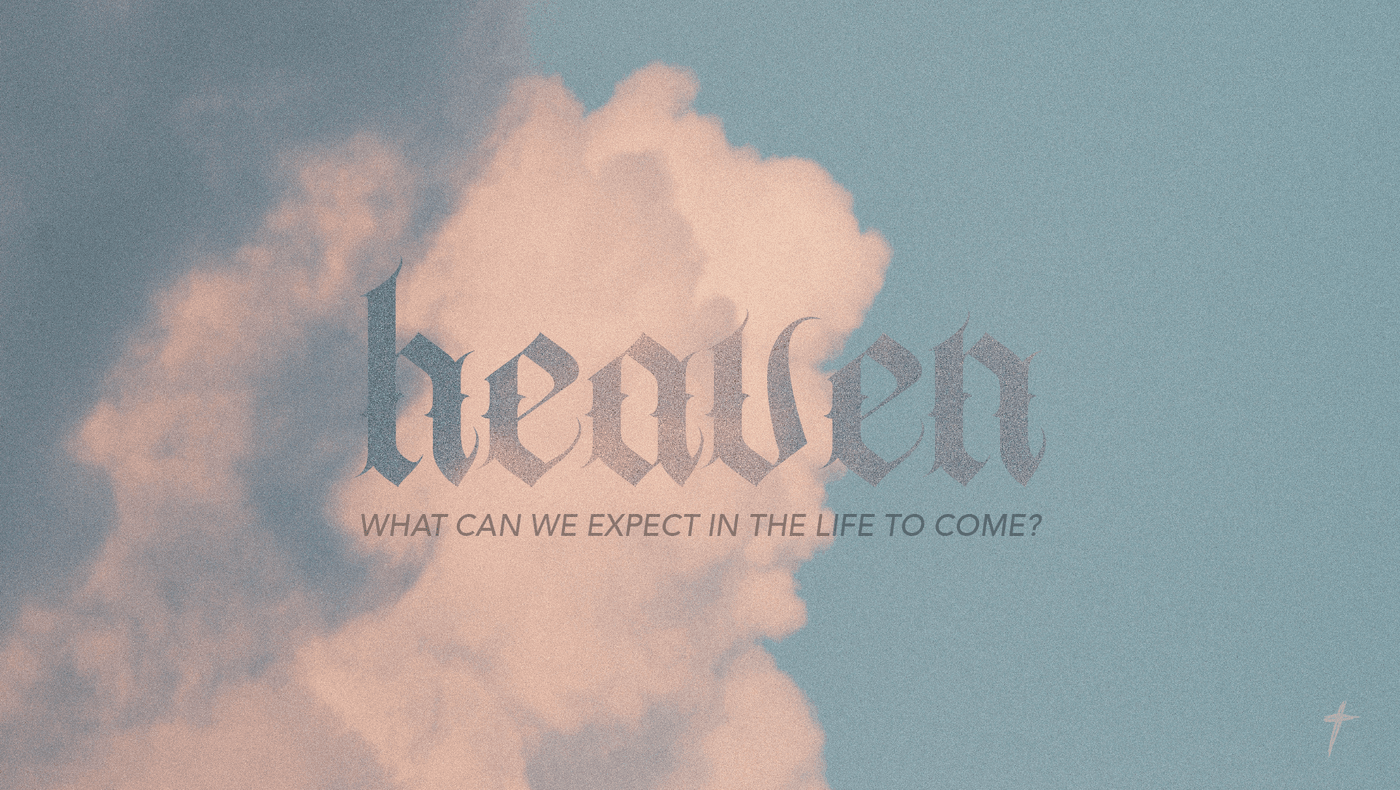 Heaven: What Can We Expect in the Life to Come?
10.2 - Heaven and Hell
10.9 - What Happens When I Die?
10.16 - What Happens in Heaven?
10.23 - New Heaven and Earth
10.30 - Q&A SUNDAY
October 2
Heaven and Hell
Matthew 10: 28; Matthew 25:41-46; John 14:1-4; 1 Peter 3:18-22; Revelation 20:11-15; Revelation 21:6-8
Heaven and Hell are real. For some reason, the church does not talk much about this in recent years, and it shows in the way that we approach both life and faith. With little focus on Heaven and Hell, we are much more likely to think about immediate temporary circumstances rather than eternal realities. But compared to eternity, temporary circumstances are not of highest importance. Because of sin, every person is destined for hell, which has been created for Satan and his demons. But because of Jesus, every person can be destined for heaven, the place of perfect happiness with God for eternity.
October 9
What Happens When I Die?
Luke 16:19-31; Luke 23:39-43; 2 Corinthians 5:1-10; Philippians 1:21-23; Hebrews 12:1; Revelation 6:9-11
This is one of the biggest questions that we will ever face in life. We don't have to worry or wonder what will happen if we trust and surrender to Jesus Christ. We know from the Bible and history that Jesus rose again, and He made a promise to bring us to Him. The Bible teaches us that, after death, we will be with Jesus in the intermediate heaven, awaiting the new heaven and new earth, and the saints are already there cheering us on.
October 16
What Happens In Heaven?
Philippians 3:21 (1 Thess. 4:15); Matthew 6:19-21; Matthew 8:11 (Mark 9:45, Luke 16); Isaiah 11:6-9 (Rev. 5:13); Revelation 5:10; Revelation 7:9-10; Revelation 7:16-17; Revelation 14:3; Revelation 19:9; Revelation 21:23; Revelation 22:1-5
Most of us don't think about heaven much and, when we do, we are confused about what heaven is really like. The Bible describes much of what we can expect in heaven. We will not be floating on clouds as spirits without bodies. Rather, heaven will be a redeemed and perfected creation. We will enjoy nature and the world, we will enjoy and create art and music, we will enjoy great food, and so much more.
October 23
New Heaven and Earth
Isaiah 65:17-25; 2 Peter 3:3-13; Revelation 21:1-5
Sin is devastating, not only to the human condition, but also to creation itself. Our world is broken. We can see it in sickness, natural disasters, the breakdown of our environment, and what seems to be an overall deterioration of the universe. But God has a plan to bring a new creation into being. There will be a new heaven and new earth along with a physical resurrection and perfection of our bodies. God will make all things new, and God will make all things good. Every good and lovely thing that was intended in the beginning of creation will be fulfilled completely in the new creation.
October 30
Q and A SUNDAY
Throughout the month of October, we will be taking your questions about heaven and hell. While we cannot know everything about eternal life, the Bible does tell us a lot that we can hold on to and hope for. Together we will look at what the Bible has to say about some of our most pressing questions on life after death.
CHRONOLOGICAL BIBLE READING PLAN
To access the "Reading God's Story" Chronological Bible Reading Plan on the YouVersion app or access a printable PDF, click the buttons below.
CATCH UP ON PAST MESSAGES
Interested in going back and watching previous messages from the current series or a past message series?
Check our YouTube channel by clicking here:
CELEBRATE PRAISES AND ASK FOR PRAYER
We want to continue to celebrate praises and pray over requests with you! If you would like to submit a prayer or praise, click the button below.
GIVE ONLINE
Click the button below to give online, or you can also mail your offering/tithe to the church (7875 Getwell Road, Southaven, MS 38672) or drop your offering/tithe off at the church office in the secure black metal drop boxes on the south and west sides of campus.