Getwell is currently hosting worship on campus and online each Sunday at 9:30 & 11AM.
Worship at our Hernando Campus takes place at 9 & 10:30AM.
If Getwell must host ONLINE ONLY worship again in the future, information will be announced on our website, on social media, via text and in our Crosswire e-newsletter when time allows.
ON CAMPUS WORSHIP
The Getwell family meets for worship in the Family Life Center (FLC) every Sunday at 9:30 & 11AM.
ONLINE WORSHIP
Getwell hosts worship on our live stream and Facebook Live platforms every week. If you are not able to join us in person, please join us online! If you attend online and are a member or regular attender at Getwell, please let us know by registering your attendance using the ShelbyNEXT Membership app. If you're brand new to Getwell, we would love to know you are joining us online! Text NEWHERE to 662.262.6505.
CURRENT SERIES...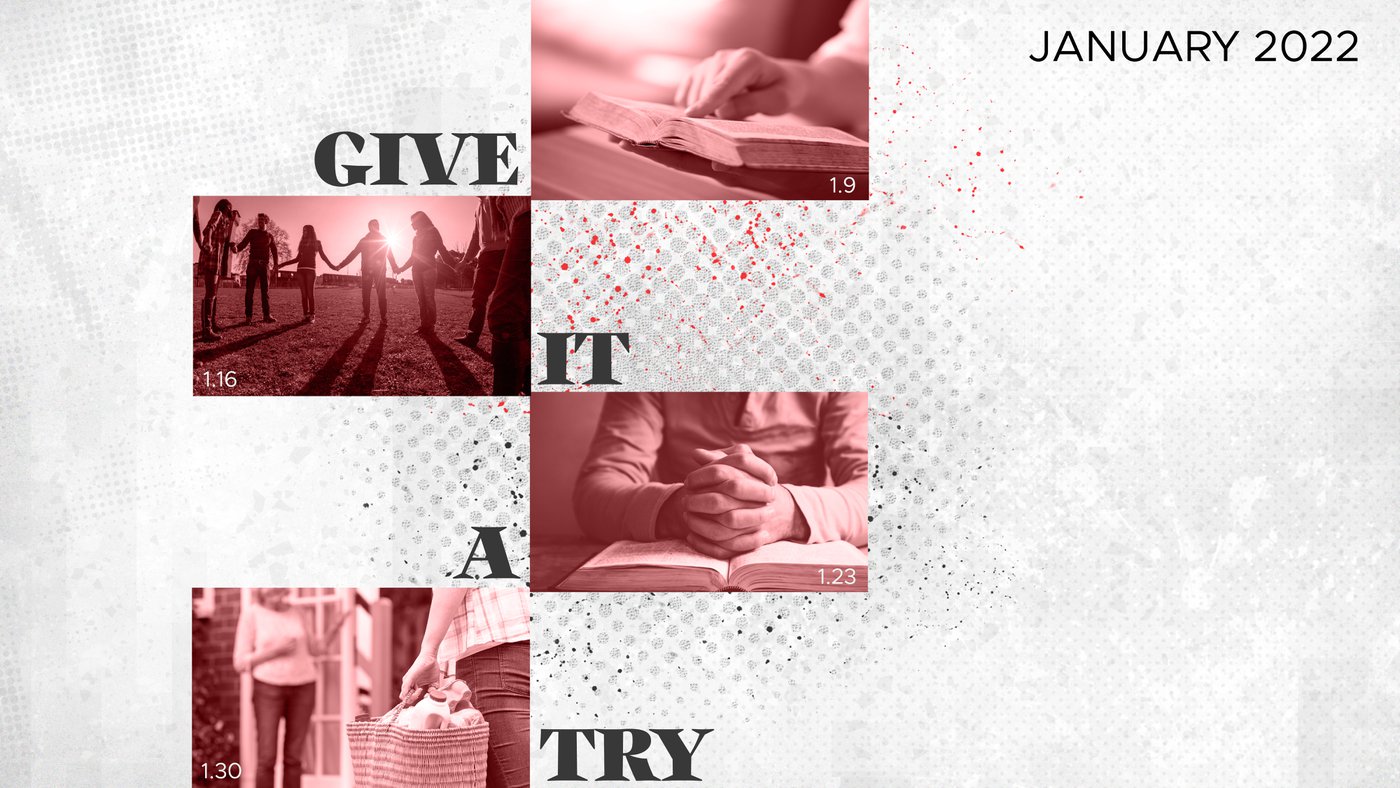 God gives us a path to connect with Him and connect with others in His family. These practices are not an end in themselves but, joined together, they are means of grace that help us open up to God's power and presence. They can be great gifts to us when we commit to them over time. We only need to give it a try.
1.9.22 - God's Word
1.16.22 - Community
1.23.22 - Prayer
1.30.22 - Serving
CHRONOLOGICAL BIBLE READING PLAN
To access the "Reading God's Story" Chronological Bible Reading Plan on the YouVersion app or access a printable PDF, click the buttons below.
CATCH UP ON PAST MESSAGES
Interested in going back and watching previous messages from the current series or a past message series?
Check our YouTube channel by clicking here:
CELEBRATE PRAISES AND ASK FOR PRAYER
We want to continue to celebrate praises and pray over requests with you! If you would like to submit a prayer or praise, click the button below.
GIVE ONLINE
Click the button below to give online, or you can also mail your offering/tithe to the church (7875 Getwell Road, Southaven, MS 38672) or drop your offering/tithe off at the church office in the secure black metal drop boxes on the south and west sides of campus.