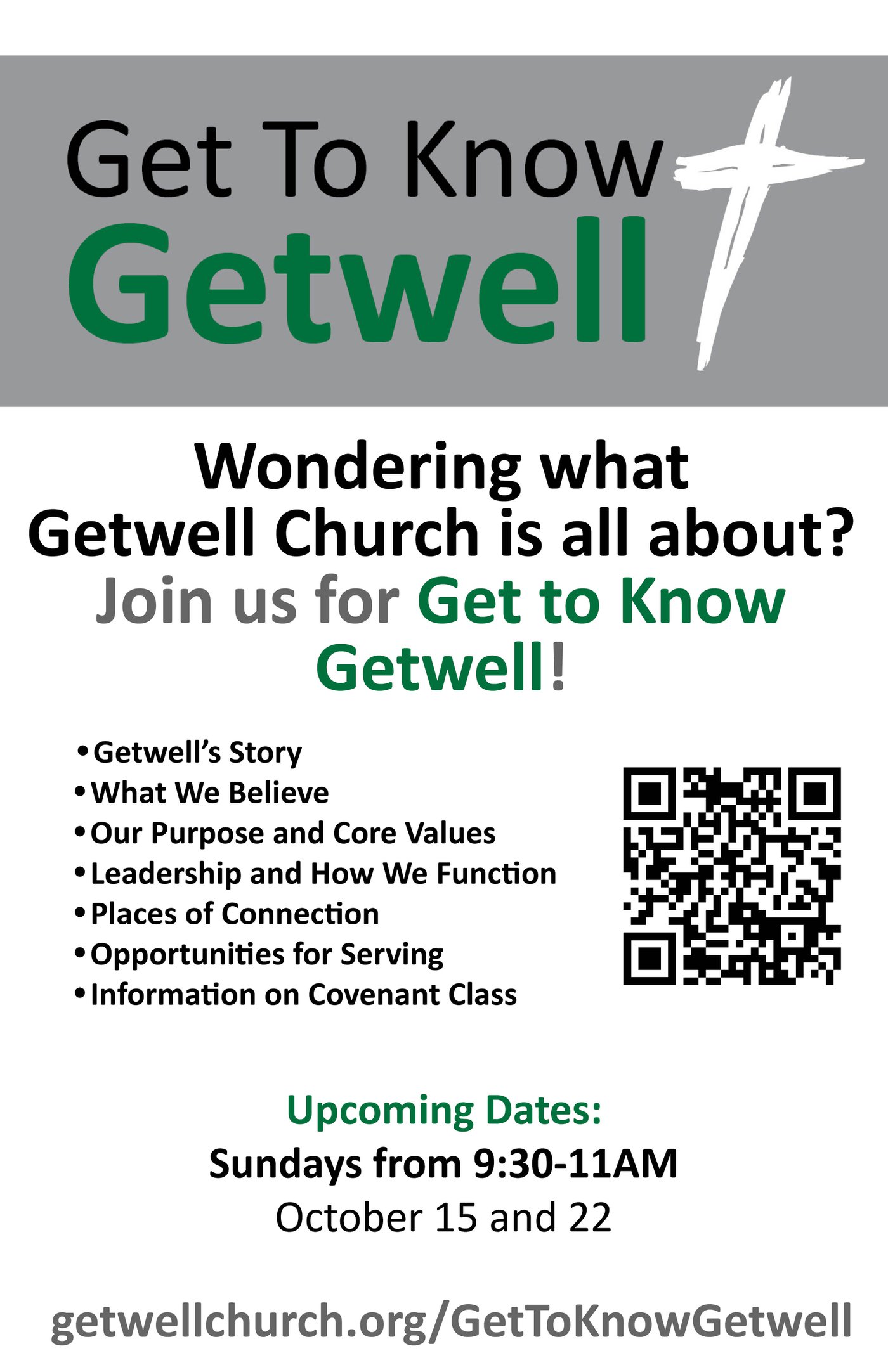 Are you:
Wondering about Getwell's story?
Interested in knowing more about Getwell's beliefs?
Curious about Getwell's mission and what we hold of highest value?
Wanting to find connection options for each member of your family?
Eager to use your gifts and talents to serve others either here at Getwell Church or through local/global missions?
Considering making Getwell Church your home and would like information on the Covenant Class (membership)?
We would love to connect with you to answer these questions and many more!
To start the conversation, please email
Susannah.Fox@getwellchurch.org