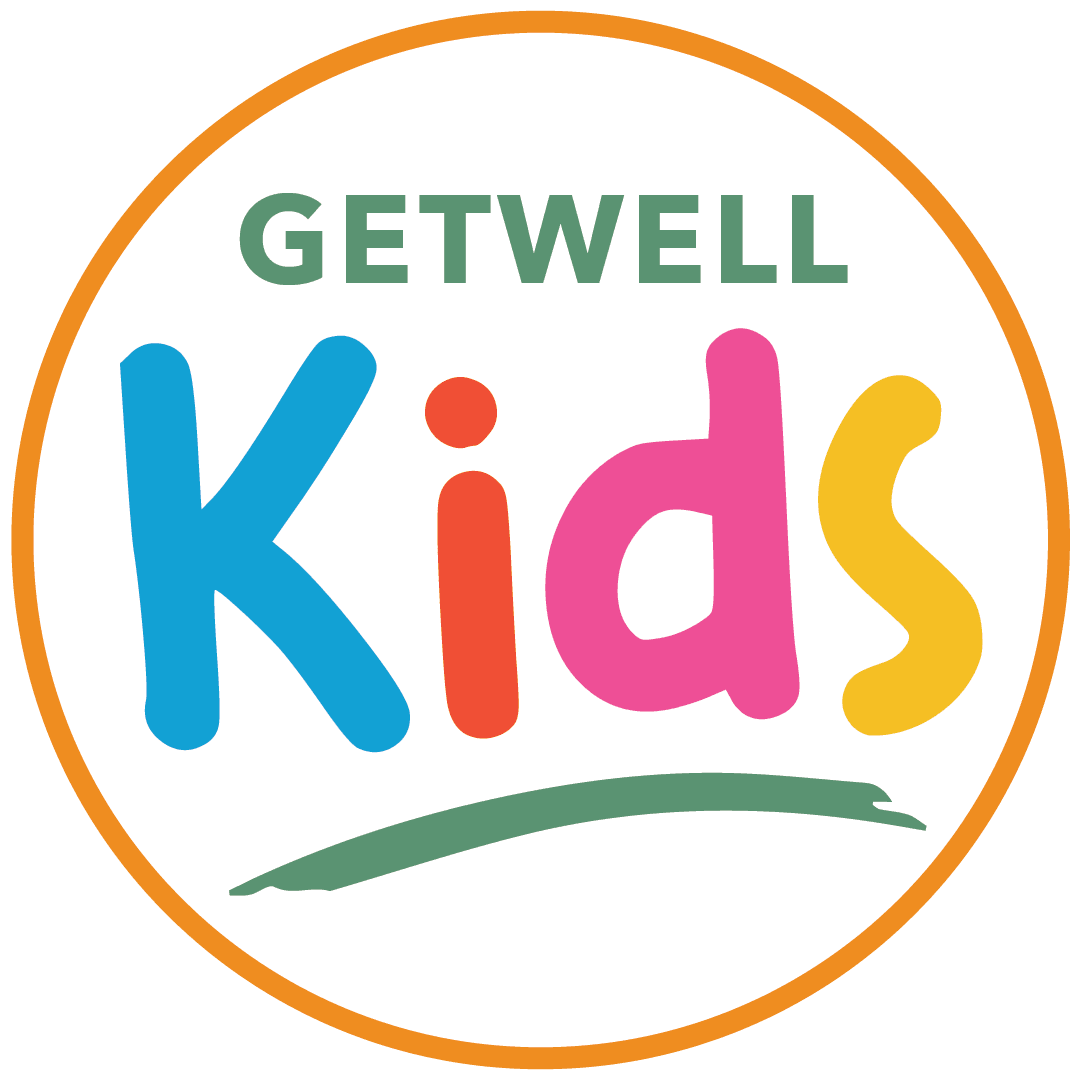 WHAT WE TEACH
Getwell's vision is to partner with the family in laying down a spiritual foundation that, in God's timing, will lead kids into a relationship with God through Jesus Christ.
We exist to help children experience their faith in three areas: Wonder, Discovery & Passion.
We focus on the Discovery of God by teaching three basic truths:
- I need to make the wise choice.
- I can trust God no matter what.
- I should treat others the way I want to be treated.
Our focus each month is on a different virtue that is supported by Biblical teaching through large group and small group environments. This message is reinforced to parents through monthly Family eXperience (FX) productions and Parent Packs.
By following this strategy and plan:
- Kids will discover the truth of God's word.
- Church will become their church, not just their parent's church.
We hope you will partner with us to lay down a spiritual foundation for your kids!
WE ARE ORANGE!
What is Orange?
Orange is a philosophy that Getwell Church follows along with hundreds of other churches across the country. The average church only has 40 hours in a given year to influence a life. The average parent has 3,000 hours per year to influence a life. The church and home are two powerful influences on this planet. They both exist because God initiated them and because God desires to use them to demonstrate His plan of redemption and restoration. Working together they can make a much greater impact than if they work alone. Here at Getwell Church we want to partner with parents, grandparents, and mentors for the spiritual development of families.
Orange Parents is a website that connects families to a wider community of parents and leaders. To expand your ideas, skills and influence as a parent, visit www.orangeparents.org. There you can access posts, blogs and articles to equip you as a parent to influence the next generation.

WEEKLY SCHEDULE
SUNDAYS
Power Hour: From 9:30 – 10:30AM, kids go to their small groups by age from K-5th grade. This is their time to grow deeper in their spiritual walk with a weekly small group leader.
Kids Church: From 11AM-12PM, K-4th grade kids learn our monthly virtue (Life App) in weekly Bible stories through an interactive large group environment that includes worship and games. After large group, kids rotate in groups to different rooms where they are either discussing or watching a video about the Bible Story and Life App or doing a fun activity (games, crafts, or service projects for a community organization). Fifth graders watch the worship service live stream and take notes, and after the message, leaders review the main points. This helps prepare the students to attend worship with their parents the following year as a 6th grader.
All teachers complete appropriate applications and background checks. It is our desire for teachers to have a passion for teaching Biblical principles while helping kids discover Jesus through God's word.
FX - Family Experience
Family eXperience productions (FX) are presented at 9:30 & 11AM in the kids worship room on the first Sunday of each month from September-May. Parents, grandparents and kids are invited to attend! This interactive time with families introduces the month's virtue through song, skits and video, giving families an opportunity to experience all that kids are learning each month and learn how to apply it to their lives. Make plans to join us each month! We want to partner with you to help your kids discover and embrace a growing relationship with Jesus Christ.
EVENTS, ETC.
VACATION BIBLE SCHOOL
VBS 2023 DATES: JUNE 11-14
Vacation Bible School is held in summer over four evenings from 6-8:30 PM.
Preschool VBS (4 year olds to completed Kindergarten) and Elementary VBS (completed 1st-5th grades): Kids rotate through large group worship and drama, Bible stories, snacks, games, and crafts.
Sports Camp (completed 3rd through 5th grades): Kids learn sports and games combined with huddle time which applies the Bible lesson that is being taught in VBS.
Students and Adults get in on the fun too! Ages 7th grade and up can serve as crew leaders, station leaders or in other areas to make VBS great!
SPECIAL NEEDS MINISTRY
Getwell Church is excited to have a ministry designed specifically for kids that are dealing with challenges that prevent them from being able to learn in the regular classroom setting. We have three Sensory Rooms dedicated to special needs kids. For more information about this ministry, click over to our Special Needs Ministry page under the "Connect" tab.
SCOUTING
Scout groups are available for boys and girls. For more information, visit the Boy Scout Council website (www.chickasawbsa.org) or Girl Scouts Council website (www.girlscoutshs.org).
INTERNSHIPS
Do you love Jesus and like kids? Are you passionate about seeing elementary students come to know Jesus Christ as the Lord and Savior of their life? Getwell Kids Ministry is dedicated to helping teenagers experience a life-changing relationship with Jesus Christ! Training and coaching will make for a season of ministry experience you will value for your entire career as an intern with GKM. Our goal is to provide you with a transformational learning experience that you'll look back on with fond memories where you learned the basics of ministry, understood a kids ministry philosophy and learned how to work effectively with a team.
GKM interns will shadow, co-lead, and help run events and programs, as well as actively coach, mentor, and recruit volunteers. This internship requires full-time hours and is available as a summer internship (12 weeks). Applicants must have completed their freshman year of college and be able to provide transportation for themselves. This internship is paid and housing is provided
if you are planning to visit getwell soon, let us know your kids are coming by completing the FORM BELOW!