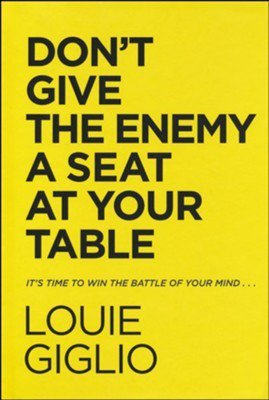 NEW WOMEN'S BIBLE STUDY
Begins March 22
The Enemy is constantly seeking to fill your mind with destructive and harmful thoughts—whether of fear, worry, insecurity, anxiety, temptation, envy. . . . It's all too easy for Satan to manipulate his way into a seat at the table intended for only you and Jesus, and to try making himself at home in your mind. It's an ongoing battle, but one you can win! Join us for this 6 week study starting Tuesday, March 22 from 9-10:30AM in the HUB. Please click the button below to register!
Study guides will not be sold at the door. Please purchase your study guide ahead of time and bring it with you on March 22. Click the link above to view it on Amazon.
Want to get connected with other women at Getwell? Here are a few options!
Hearts To Hands Serving Team
These ladies do everything from baking cookies to delivering meals, and more! Stop back by this site periodically for information on upcoming opportunities to serve.
Women's EQUIP Class
Join other women in a small group learning environment as you learn about God's beautiful gift of His Word - The Bible.
Meets Sundays at 9:30AM in FLC Room 3209.
Women's Prayer Group
Meets every Wednesday at 9AM in the Prayer Room to pray over specific requests from the Getwell congregation and our community.
Questions about Getwell Women? Contact Kim.Ball@getwellchurch.org.